Wife Arrested Again for Seeking Justice for Husband Who Suffered Mental Collapse in Prison
March 26, 2018 | By a Minghui correspondent in Tianjin, China
(Minghui.org) A Tianjin woman was arrested for a second time, on March 15, 2018, since she began her arduous journey two years ago to seek justice for her husband, who suffered a mental collapse in a local prison.
Both Ms. Zhang Liqin and her husband, Mr. Ren Dongsheng, are victims of the Chinese communist regime's persecution of Falun Gong, a spiritual discipline based on the principles of Truthfulness-Compassion-Forbearance.
Mr. Ren was arrested in March 2006 and was soon sentenced to five years in prison for refusing to renounce Falun Gong. The guards at Binhai Prison tortured him on a regular basis, resulting in his eventual mental collapse. The local authorities transferred him to a brainwashing center on his scheduled release date of March 7, 2011 and kept him there for one week.
Ms. Zhang was fired from her job one month after her husband's arrest. She herself was arrested on February 12, 2009 and sentenced to seven years in prison. When she was released on February 11, 2016, what greeted her at home was a psychotic husband and smashed furniture and windows.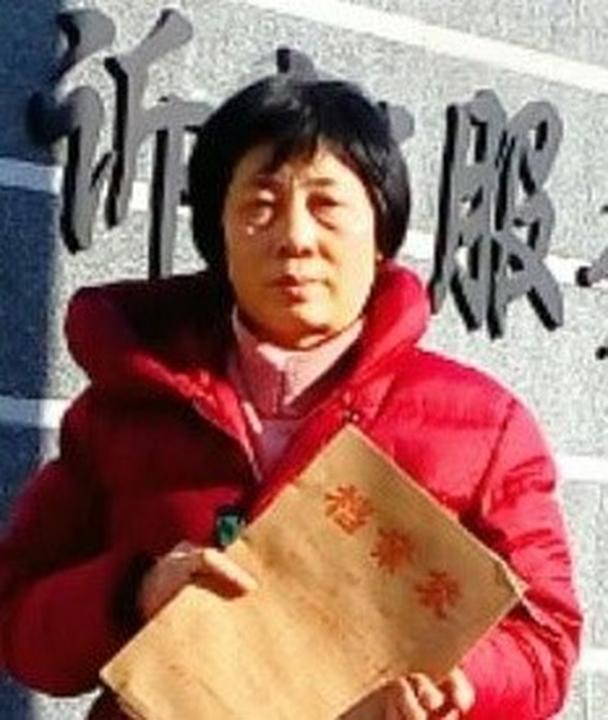 Ms. Zhang Liqin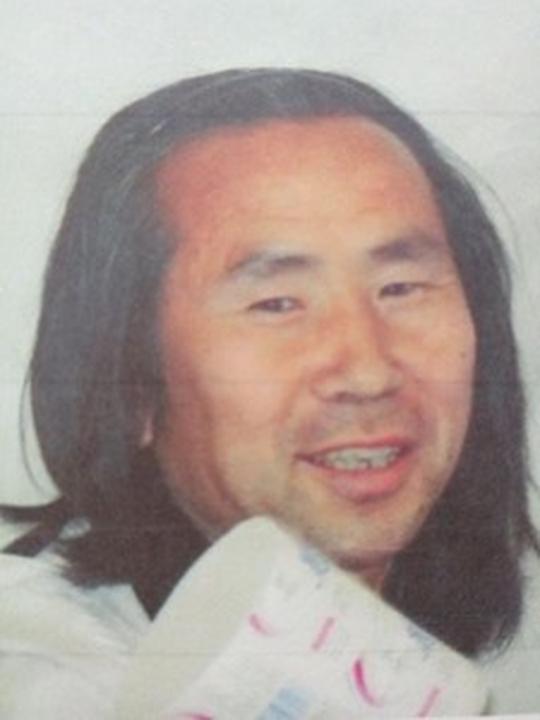 Mr. Ren Dongsheng after he became psychotic due to extreme abuse in prison.
Ms. Zhang learned from various sources that eight people, including guards Zhang Shilin and Gao Peizhi at Binhai Prison, were principally responsible for her husband's ordeal. She filed a complaint against the eight perpetrators in October 2016 when an inspection team from the central government visited Tianjin. Instead of receiving a response from the inspection team, she was arrested on December 6 that year. She wasn't released until 35 days later.
Ms. Zhang continued her efforts to seek justice for her husband. She mailed a complaint against the eight perpetrators to the Supreme People's Procuratorate and the Tianjin City Procuratorate on June 20, 2017. She also submitted a request to Binhai Prison demanding compensation for her husband's medical expenses and lost income.
The local authorities kept harassing Ms. Zhang at home after her complaint was mailed out. For a period of time, she had to live away from home to avoid arrest.
Ms. Zhang received a notice from the Tianjin City Procuratorate on September 19, saying that her complaint has been rejected. The procuratorate claimed that the named defendants in her complaint denied having ever beaten her husband in prison.
As Binhai Prison remained silent on her complaint, Ms. Zhang submitted her compensation request to the Tianjin City First Intermediate Court on December 21. The higher court returned her request the following day, saying that she failed to include responses from Binhai Prison. She countered that she sought help from the higher court exactly because of the lack of response from the prison.
Binhai Prison finally responded to Ms. Zhang on December 26. They alleged that her husband was never abused in prison and was thus ineligible for compensation.
Ms. Zhang filed a motion to reconsider the compensation request with the Tianjin City Prison Management Bureau on January 10, 2018. She placed a call on January 25 to inquire about the case and was told to talk to the Tianjin City First Intermediate Court instead. She visited the bureau in person four times afterwards and was always turned away.
Agents from the local Xicheng Police Station arrested Ms. Zhang on March 15 as she was visiting her brother's cell phone shop. She remains detained at the time of writing.
Related Reports:
Persecution in Gangbei Prison Leaves Falun Gong Practitioner Mr. Ren Dongsheng Mentally Disoriented
Ren Dongsheng Suffers Mental Breakdown after Being Given Unknown Drug, His Wife Still in Prison
Ms. Zhang Liqin Sentenced to Seven and a Half Years in Prison, Brutally Abused and Tortured (Photo)