Beijing Businessman Released After Procuratorate Withdrew Indictment against His Faith
December 08, 2018 | By a Minghui correspondent in Guangdong Province, China
(Minghui.org) A court in Shenzhen recently approved the procuratorate's request to withdraw its indictment against a Beijing businessman arrested for talking to a taxi driver about his faith.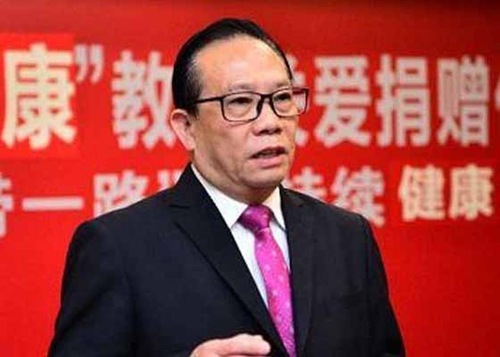 Mr. Yang Guanren
Mr. Yang Guanren, the regional president of a company based in Beijing, was arrested on May 15, 2017, while on a business trip to Shenzhen. He was talking to the taxi driver about Falun Gong when the driver drove him straight to Yuehai Police Station.
Falun Gong, also known as Falun Dafa, is a mind-body practice being persecuted by the Chinese communist regime. Many people, including the taxi driver, have misunderstandings of Falun Gong due to the state propaganda against the practice.
Mr. Yang appeared in Nanshan District Court on June 28, 2018. His lawyer entered a not-guilty plea for him and argued that no law in China criminalizes Falun Gong.
Prosecutor Zuo Haixia claimed that he had electronic recordings of Mr. Yang talking about Falun Gong, but none of the alleged evidence was presented in court. The taxi driver didn't appear in court to give direct testimony.
Mr. Yang's lawyer, family, and colleagues kept calling for his release after the court hearing. As the case attracted more and more attention both inside and outside of China, Zuo made a request to withdraw the indictment against Mr. Yang. The court approved the request on November 16, 2018, and Mr. Yang was released days later.
It was reported that Mr. Yang has lost nearly 15 lbs and often had blood in his stool while incarcerated in the detention center. Both of his legs are badly swollen, and his insteps have bled and oozed pus.
Previous reports:Business Executive Tried for His Faith in Falun Gong
Lawyer Files Complaints Against Police and Procuratorate for Prosecuting Falun Gong Practitioner-Client Without Legal Basis
Mr. Yang Guanren Illegally Detained in Shenzhen City Despite Cancelled Arrest Warrant