Business Executive Tried for His Faith in Falun Gong
July 09, 2018 | By a Minghui correspondent in Guangdong Province
(Minghui.org) A business executive from Beijing appeared in the Nanshan District Court in Shenzhen City, Guangdong Province on June 28, 2018 to face charges related to his faith.
Mr. Yang Guanren, regional president of a group of companies headquartered in Beijing, was arrested on May 15, 2017 while on a business trip to Shenzhen. He was talking to a taxi driver about Falun Gong when the driver drove him straight to the Yuehai Police Station.
Falun Gong, also known as Falun Dafa, is a mind-body practice being persecuted by the Chinese communist regime. Many people, including the taxi driver, have misunderstandings of Falun Gong due to the state propaganda against the practice.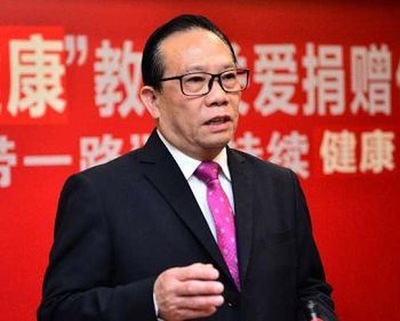 Mr. Yang Guanren.
Mr. Yang's lawyer entered a not guilty plea for him during the trial. The lawyer also refuted prosecutor Zuo Haixia's evidence against his client.
Zuo accused the lawyer of being in contempt of court, until judge Liu Fubin stopped her from making such comments.
Zuo then alleged that the laptop and cell phone confiscated from Mr. Yang were enough "evidence" against him. She, however, had no answer when the lawyer challenged her to present the items in court.
Zuo proceeded to say that the taxi driver had given verbal witness that Mr. Yang talked to him about Falun Gong. The driver, though, was not present to accept cross-examination. Zuo alleged that the driver had recorded Mr. Yang talking to him about Falun Gong, but there was no audio tape presented in court.
Zuo next claimed that there were also videotapes and electronic records that spoke to Mr. Yang's guilt. None of the alleged evidence was presented in court.
Mr. Yang testified in his own defense. He said that practicing Falun Gong causes no harm to anyone. His lawyer followed up saying that no law in China criminalizes Falun Gong or labels it a cult. Judge Liu rapped his gavel twice when the lawyer reiterated the legality of Falun Gong.
The judge also refused to provide the lawyer with a copy of the court proceedings.
While Mr. Yang awaits a verdict, his parents continue to live in anguish. His mother, 87, was so upset by her son's arrest that she became bedridden.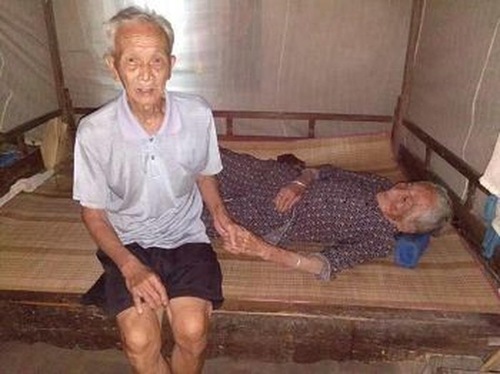 Mr. Yang's parents (his mother remains bedridden).
Related Reports:
Lawyer Files Complaints Against Police and Procuratorate for Prosecuting Falun Gong Practitioner-Client Without Legal Basis
Mr. Yang Guanren Illegally Detained in Shenzhen City Despite Cancelled Arrest Warrant