Shanghai Woman Detained for 3 Months and Counting
July 18, 2017 | By a Minghui correspondent in Shanghai
(Minghui.org) A Shanghai woman remains detained for refusing to renounce Falun Gong, a spiritual discipline being persecuted by the Chinese communist regime.
Ms. Ying was arrested at home on April 18, 2017 and given criminal detention on charges of "using a cult to undermine law enforcement," a standard pretext used to frame and imprison Falun Gong practitioners.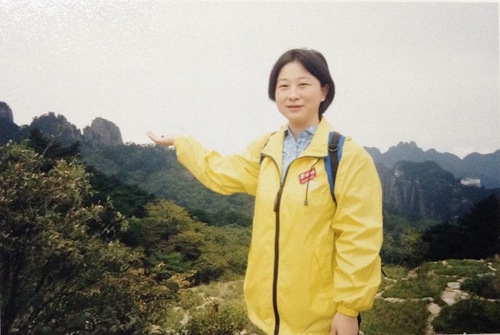 Ms. Ying Yu
This is not the first time that Ms. Ying has been targeted for her faith. She was given two years of forced labor after she went to Beijing to appeal for Falun Gong in 1999.
Her family hired a lawyer following her latest arrest. The lawyer met with her on April 20, April 24, and May 4, respectively. When he tried to visit her again on May 22, he was told that she was no longer at the local detention center.
Ms. Ying's mother recalled a conversation that she had with two officers from the local police station on May 2. They asked her to consent to their sending her daughter to Shanghai Legal Study School. Knowing that the school is indeed a brainwashing center used to hold Falun Gong practitioners, the elderly woman refused to sign the paperwork.
Now that her daughter was nowhere to be found, Ms. Ying's mother turned to the two officers, who refused to disclose Ms. Ying's whereabouts.
Ms. Ying's mother persisted, and the two officers confirmed her daughter's detention at the legal study school on June 6. He refused to specify when Ms. Ying was moved to the brainwashing center.
Ms. Ying's lawyer wrote a letter to the relevant departments on July 12, calling for her release. He emphasized that the brainwashing center is a black jail, which has no authority to detain his client.