Guangzhou Resident Detained Five Months for Exposing Persecution of Her Spiritual Belief
June 19, 2017 | By a Minghui correspondent in Guangdong Province, China
(Minghui.org) Ms. Xie Yu, a Guangzhou resident, has been detained for nearly five months following her arrest in January 2017 for passing out pamphlets to expose the Chinese Communist Party's persecution of her spiritual belief in Falun Gong. She is currently on a hunger strike at the detention center.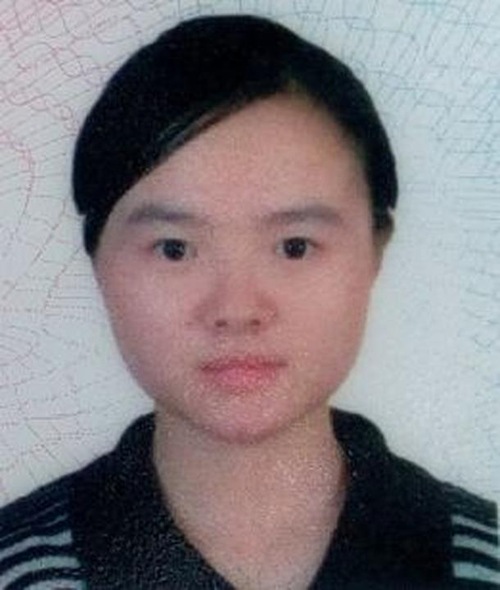 Ms. Xie Yu
Ms. Xie was arrested on January 26, 2017 by two plainclothes officers from Binjiang Police Station. The police ransacked her home in the evening, taking away her four computers, printers and DVD burners, as well as some informational materials she had made at home. She has been detained at Haizhu District Detention Center since then.
The police interrogated her four times at the detention center. She refused to answer their questions and instead tried to persuade them not to take part in the persecution of Falun Gong.
The procuratorate approved her arrest on March 3, 2017.
Ms. Xie Yu, 31, working at an insurance company, learned Falun Gong from her mother, who suffered from bowel cancer but regained her health after practicing Falun Gong in 2005. Seeing her mother's dramatic improvement in health, Ms. Xie also took up the practice in 2010.
Wanting to let more people know about Falun Gong and counteract hate propaganda spread by the Chinese Communist Party, Ms. Xie began to distribute materials about Falun Gong in her spare time.
The police began to monitor her in October 2016, which eventually led to her arrest and detention.
Responsible parties:
Binjiang Police Station: +86-20-34290581, +86-20-34161187Political and Legal Affairs Committee (PLAC) in Haizhu District: +86-20-89088152Ma Hong'an (马红安), head of PLAC: +86-13822202366