Imprisoned Woman Almost Driven Insane, Pleads for Help
November 20, 2017 | By a Minghui correspondent in Guangdong Province, China
(Minghui.org) A woman imprisoned for her faith said to her family, "I've almost been driven insane! Please find someone to save me from the prison!"
Ms. Huang Qian, 47, was arrested at her home in Guangzhou City on February 3, 2015, for blogging about the persecution she suffered for refusing to renounce Falun Gong, a spiritual discipline being persecuted by the Chinese communist regime.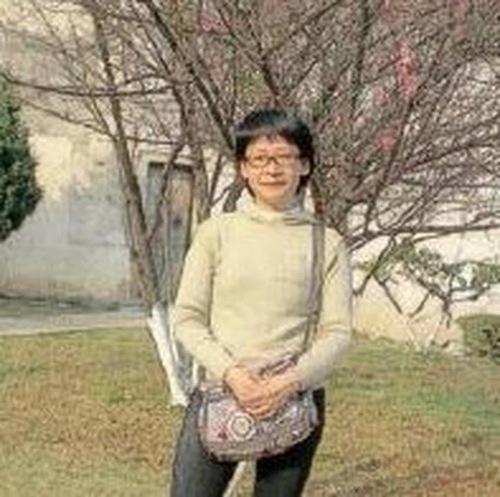 Ms. Huang Qian
Entitled "Gulag Memoirs," her posts documented how she had been repeatedly arrested, detained, and tortured since the persecution of Falun Gong began in 1999. She was given three years of forced labor in June 2001 and sentenced to four years in prison in October 2008.
The former worker from the Guangzhou Book Center was sentenced to five years in prison on December 30, 2016, following her latest arrest. She was admitted to Guangdong Province Women's Prison in June 2017.
The prison guards tortured her on a regular basis and withheld her letters to her lawyer asking him to help her file appeals. Her mother passed away not long after her transfer to prison, but she wasn't allowed to attend the funeral.
Ms. Huang's family visited her recently and noticed that she had lost a significant amount of weight. She pleaded for her family to get her out of the prison.
Her family next talked to the guard (badge number 4455385) in charge of her, but the latter refused to tell them what had happened to Ms. Huang that resulted in her desperate plea for help. He threatened to revoke the family's visitation rights if they kept inquiring about her condition.
Related Reports:
Former Bookstore Employee Sentenced for Posting "Gulag Memoirs"
Guangdong Woman Tried for Blogging About Her Previous Five Arrests for Practicing Falun Gong
Ms. Huang Qian Arrested for Exposing Persecution on Internet
Ms. Huang Qian Arrested and Facing Trial for Allegedly Rescuing Her Brother in Guangzhou City, Guangdong Province