Lions Club International Convention Attendees Condemn Live Organ Harvesting in China
July 24, 2016 | By Falun Dafa practitioners in Japan and Taiwan
(Minghui.org) Over 20,000 representatives from 150 countries attended the 99th Lions Club International Convention held in Fukuoka, Japan on June 24-28, 2016.
Some Falun Dafa practitioners in Japan and Taiwan joined the convention to let club representatives know about the Chinese regime's killing of practitioners for their organs.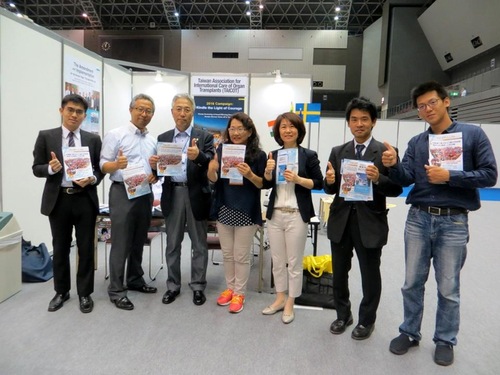 Director Kusunoki Tomihare and representatives of Lions Club 335-B
Mr. Kusunoki Tomihare, chairman of Lions Club District 335-B, said he was upset about the harvesting of organs from living people without consent, and angrier at human organ trafficking. "Those people who participated in the live organ harvesting, whether intentionally or unintentionally, are not forgivable," said Mr. Tomohare.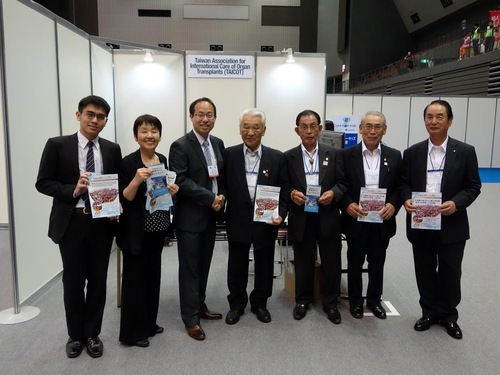 Director Yamamoto and representatives from Lions Club District 334-B give their support for efforts by theTaiwan Association for International Care of Organ Transplants' (TAICOT) to stop forced organ harvesting in China.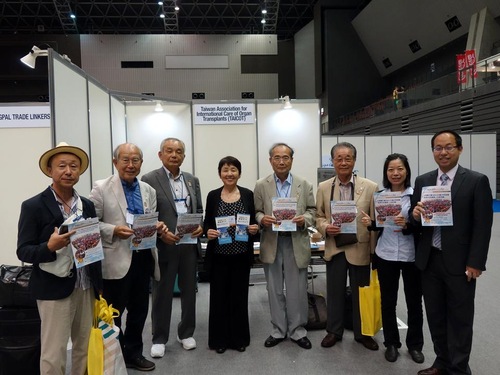 Representatives from Lions Club District 330-B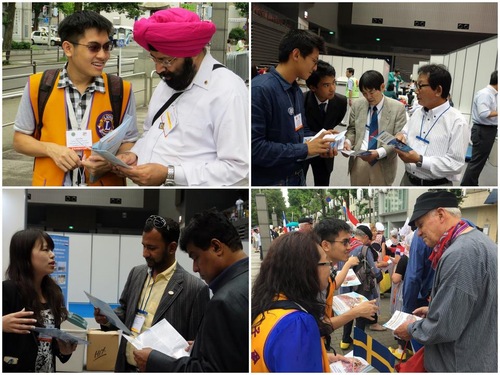 Falun Dafa practitioners talk to representatives from different countries.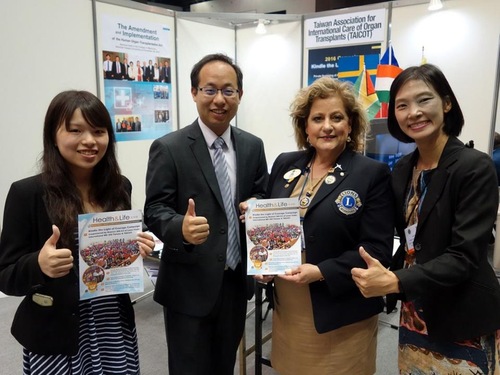 Governor Paula Flisnik of Lions Club District 20-Y2 (second from right) and representatives.
Governor Paula Flisnik of Lions Club District 20-Y2 in New York said that every member of the Lions Club, being a humanitarian, should utilize his/her influence in the community to stop the forced organ harvesting–not just those in New York State but also everyone in the world.
Upon hearing that the U.S. House of Representatives unanimously passed a resolution in June condemning the Chinese regime for killing prisoners of conscience (mainly Falun Dafa practitioners) for their organs, many Lions Club representatives from the United States said they wanted to read the full content of the resolution and would talk to their colleagues.
Practitioners also introduced the documentary Human Harvest to convention attendees. The documentary, directed by Vancouver filmmaker Leon Lee, won a Peabody award. Many attendees expressed interest in screening the documentary in their clubs to let more people know about the illegal organ trade in China.
A few hundred mainland Chinese attendees also showed great interest and took some printed materials about the organ harvesting crimes. One Chinese representative said he is considering broadcasting the documentary in mainland China.