Young Couple Arrested Again after 10 Years Spent Trying to Rescue Each Other from Prison
(Minghui.org) A young woman wrote an open letter about her love for her husband who was in prison. Her plight moved 2,300 people from her husband's hometown to sign a petition, which eventually led to his release.
She was then arrested for seeking justice for her husband and sent to a forced labor camp. To rescue her, the young man wrote a letter of his own, which drew signatures from more than 5,200 supporters.
The couple was reunited in 2013 after spending 10 years rescuing each other, but their happy life didn't last long. Mr. Zhou Xiangyang and Ms. Li Shanshan were arrested again on March 2 of this year, and a local prosecutor threatened to give them at least five years each.
The reason for the couple's repeated arrests and imprisonment? They both practice Falun Gong, a spiritual practice being persecuted by the Chinese Communist Party.
Mr. Zhou Xiangyang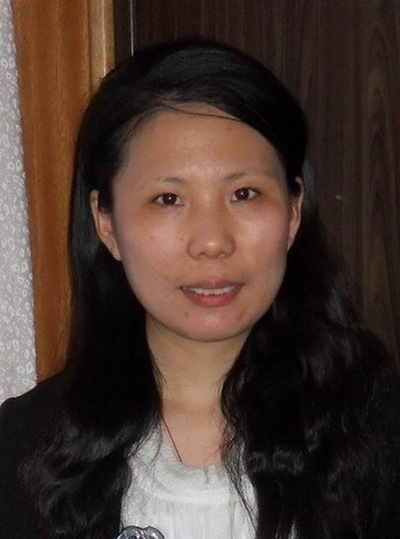 Ms. Li Shanshan
Ten Years Seeking Each Other's Release from Prison
Shanshan first met Xiangyang in 2003. He had just been released from prison after going to Beijing to appeal for Falun Gong. They met only three more times before Xiangyang was again arrested for telling people about Falun Gong. He was sentenced to nine years.
Shanshan discovered that everyone in Xiangyang's family had been persecuted except his brother-in-law, who took on the task of visiting them in prison.
She was moved by their plight and, on a cold winter day, tried to visit Xiangyang. Since only relatives were allowed to visit prisoners, officials refused to let her see him.
As she sat outside the prison in the snow, Shanshan came up with a daring plan: she would become a relative. She asked a prison official to marry her and Xiangyang.
This stunned the prison officials. They had never gotten a request to perform a marriage. What they did get were countless requests for divorce.
They did not marry them, but they did allow Shanshan to visit Xiangyang.
Shanshan continued to appeal for Xiangyang's release. Because of her persistence, she was sent to a labor camp for 15 months in 2006. After her release, she continued to visit Xiangyang and appeal for his release.
On July 28, 2009, Xiangyang walked out of the prison. He had endured all kinds of torture, 18 months on a hunger strike, and emergency care in the hospital.
Xiangyang and Shanshan married on October 26, 2009, after seven years of persecution.
Their life together as a married couple was short-lived. Plainclothes officers from the Tangshang City Domestic Security Division arrested them on March 5, 2011. Shanshan was released 20 days later, while Xiangyang continued to be detained.
Shanshan appealed to legal agencies in Tinjian and Tangshan. She delivered open letters to the Domestic Security Division, the prison where Xiangyang was held, and the procuratorate.
Residents of Xiangyang's hometown in Changli County, Qinhuangdao, were so moved that 2,300 signed a petition asking for his release.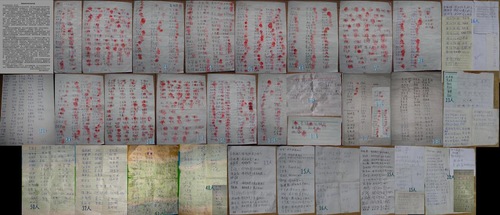 2,300 signatures petitioning officials to release Xiangyang
For her efforts, however, Shanshan was arrested and sentenced on October 29, 2011, to two more years of forced labor.
The petition helped to gain Xiangyang's release in April 2012, and he immediately began efforts to rescue his wife. He wrote an open letter entitled, "Pure Truthfulness and Pure Compassion, Being Wronged, and Placed in Danger."
Xiangyang and his mother stood out front of the labor camp gates, telling passersby how Shanshan had rescued him. Over 5,200 people signed his letter to show their support.
5,291 signatures from residents of Tangshan and the surrounding area appealing for the release of Ms. Li (partial signatures on the petition)
Shanshan was released on November 8, 2013, when she completed her sentence.
A Short but Blissful Married Life
Before Xiangyang was released, Shanshan's father became very fearful both for her safety and his own and tried to disown her. He wanted nothing to do with Xiangyang.
When Shanshan's family and friends got to know Xiangyang and saw his simple and honest character, however, they soon accepted him into the family.
Their married life was fraught with financial difficulties after so many years without a regular income. Even so, Shanshan spent the little they earned on others—her parents, Xiangyang, and his family.
Their situation improved in May 2010. Shanshan's father helped them rent a supermarket booth for a vending business. They now had a regular income. Life became better.
Xiangyang was formerly a state-level engineer, but he lost his position when he refused to give up practicing Falun Gong.
Xiangyang was also reluctant to spend money on himself. Shanshan wanted to buy items to improve his health, but he would always tell her not to waste the money.
When it seemed they could finally have a peaceful married life, on March 2, 2015, the young couple was once again arrested.
Plainclothes police from Tianjin invaded the couple's home without a warrant. They broke in and confiscated many personal items: laptops, cell phones, DVDs, and cash. The police video-recorded their own activities as they searched the home. They removed a device that had been secretly placed under Xiangyang's car to track the couple's movements.
Xiangyang and Shanshan were taken to the Tianjin Dongli District Detention Center that night. Their arrests were approved on April 8, 2015. Procuratorate staff were heard threatening the couple with a five-year sentence.
Related Articles:
Ms. Li Shanshan Leaves Labor Camp with Dignity after Closure of Hebei Women's Forced Labor Camp
Young Couple Subjected to Extreme Torture and Forced to be Apart
A Young Couple's Journey: Zhou Xiangyang's Fiancee Appeals Seven Years for His Release