Taiwan: Pro-Communist Group Openly Apologizes to Falun Gong
April 30, 2015 | By Minghui correspondent Cheng Yu-Yan in Taiwan
(Minghui.org) For more than four years the Concentric Patriotism Association (CPA) has been encouraging its members to assault and verbally abuse Falun Gong practitioners who have been raising awareness of the persecution in China in front of the Taipei 101 Building in Taipei. Taiwan's Supreme Court recently ordered the head of this pro-communist group to openly apologize to Falun Gong practitioners and to pay a fine of 200,000 NT dollars (~U.S.$6,450).
The open apology was issued on April 25, 2015, by Zhou Qingjun, the head of the CPA, to the Taiwan Falun Dafa Association and its former president, economics professor Chang Ching-Hsi. The apology was published in two major Taiwan newspapers, China Times and United Daily News.
According to professor Chang, for years Falun Gong practitioners in Taiwan have been exercising their legal rights to freedom of speech by peacefully protesting the 16-year persecution of the practice in China. Over the past few years however, members of the CPA have frequently assaulted, humiliated, and slandered Falun Gong practitioners there in public.
Law Scholar: CPA Maliciously Spreads False Statements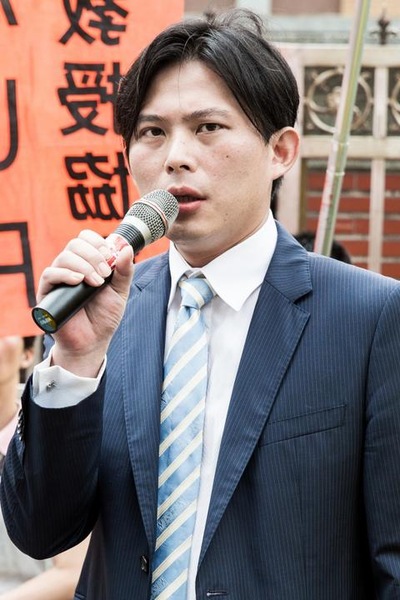 Huang Kuo-Chang, law research professor from Academia Sinica.
Huang Kuo-Chang, a research professor from Academia Sinica, believes that the recent ruling shows that the court believes that the CPA maliciously spread false statements against Falun Gong. Mr. Huang is hopeful that the ruling will deter CPA members from making defamatory statements against Falun Gong in the future.
Human Rights Lawyer: Justice Is Done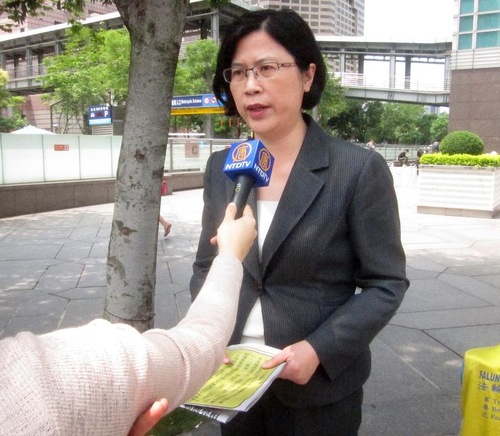 Teresa Chu, spokesperson for the Falun Gong Human Rights Lawyers Working Group.
Teresa Chu, spokesperson for the Falun Gong Human Rights Lawyers Working Group, believes that this incident highlights the difference in how spiritual practices are viewed in Taiwan versus mainland China.
"This is the first case outside of China, where pro-Chinese Communist Party (CCP) members have been found guilty of assaulting Falun Gong practitioners, and have been ordered to openly apologize," said Chu. "Finally, justice is done for the Falun Gong practitioners overseas who have been subjected to slander, assault, and hatred inflicted by pro-CCP members."
Ms. Chu stressed that Falun Gong practitioners and lawyers will do what they can to protect their basic human rights and freedom of belief.
"We sincerely hope that the pro-communist media, groups, and individuals will not continue to violate the law."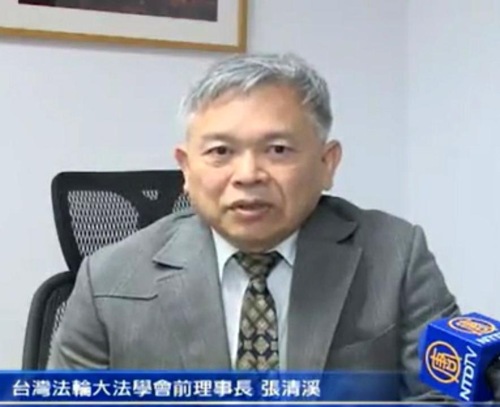 Chang Ching-Hsi, economics professor and former president of the Falun Dafa Association in Taiwan, praised the verdict.
"Freedom of belief does not include verbal abuse, vilifying others, or preventing others from having their own belief," said Professor Chang. "The court's ordering the CPA to delete their slanderous statements online, pay a fine and give an open apology clearly shows society what freedom of speech and freedom of belief really are."
Friends of Tibet: People Won't Tolerate Smear Campaign Against Falun Gong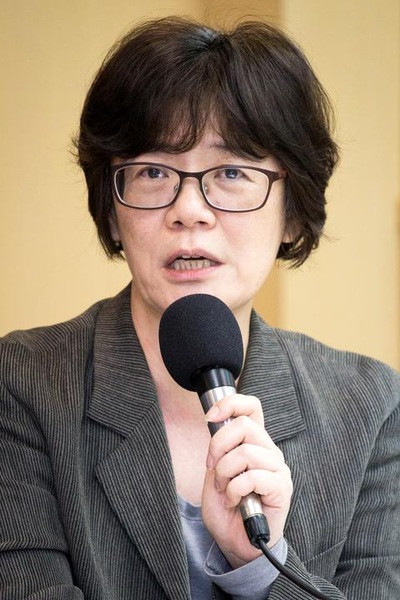 Chou Mei-Li, president of Taiwan Friends of Tibet.
"The court order gives the pro-communist members a clear warning to stop smearing Falun Gong," said Chou Mei-Li, president of Taiwan Friends of Tibet. For those who choose to violate the law, Chou said, "This ruling tells them that they will quickly be held accountable."