Slovakia: Organ Harvesting Crimes in China Exposed on Primetime National TV
(Minghui.org) Ethan Gutmann, award-winning China expert, journalist, author, and human rights defender, visited Slovakia from March 2-4, 2015, to discuss the issue of forced organ harvesting from Falun Gong practitioners and other prisoners of conscience in China.
He conducted four discussions with university students in the areas of law and journalism, and also met with two members of the Slovak Parliament, Mr. František Miklosko and Mr. Peter Osusky, to discuss the international ramifications of illegal organ harvesting in China.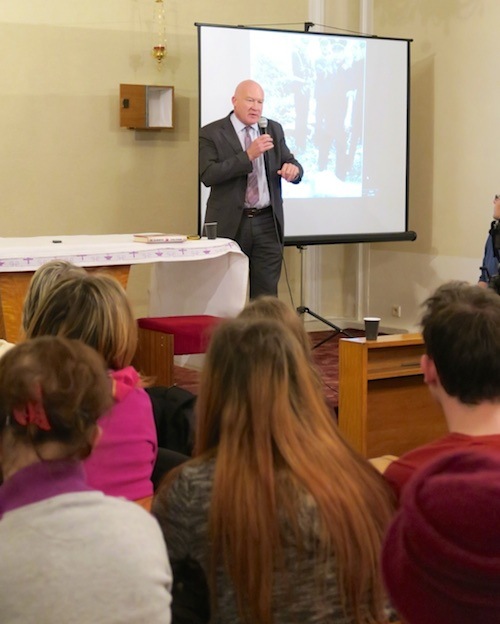 Mr. Ethan Gutmann talking with university students, March 2, 2015
At a press event titled "Illegal Organ Harvesting in China Still Continues," Mr. Gutmann presented the results of his long-term investigation into forced organ harvesting in China. Based on available statistics, he estimates that between 2000 and 2008, the organs of 65,000 practitioners of Falun Gong were illegally harvested. The results of his investigation are detailed in the book The Slaughter: Mass Killings, Organ Harvesting, and China's Secret Solution to Its Dissident Problem, published in 2014.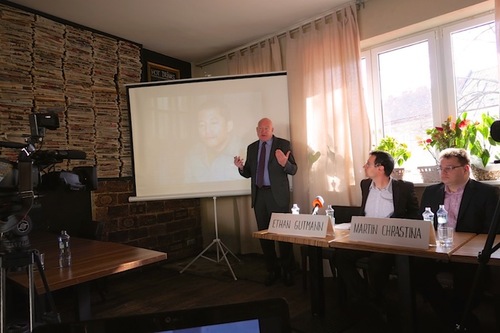 Press conference about forced organ harvesting in China on March 3, 2015 in Bratislava
National TV station TA3 invited Mr. Gutmann to their studio for an interview on the evening primetime show "Theme of the Day." Over the course of a 40-minute televised interview, the TV host conducted an in-depth discussion with Mr. Gutmann about forced organ harvesting and the persecution of Falun Gong.
They discussed the reasons behind the forced organ harvesting, explored the persecution of Falun Gong and estimates of the number of victims, and discussed the connection of illegal organ harvesting to the "bodies" exhibitions currently traveling around the world.
Mr. Gutmann being interviewed by the local TV station after a press conference on March 3, 2015 (Bratislava)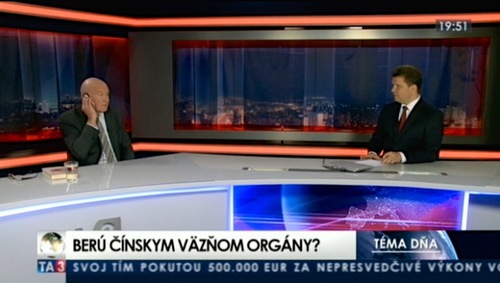 Mr. Gutmann in a TV interview on TA3 about organ harvesting crimes in China