Practitioner's Wife, Daughter, and Other Family Members Arrested on Their Way to Find Him
September 13, 2014 | By a Minghui correspondent from Hebei Province, China
(Minghui.org) Falun Gong practitioner Mr. Xin Tinchao was arrested and sentenced to three years in prison in 2013, because he distributed informational materials, disclosing the persecution of Falun Gong practitioners.
The police arrested his wife, daughter, and two relatives when they were on their way to Tangshan prison to see him.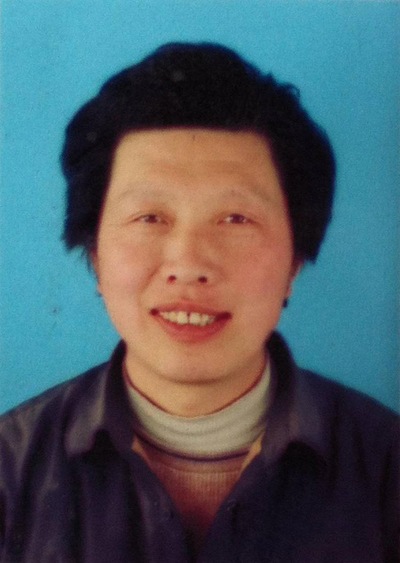 Mr. Xin Tinchao
Ms. Wang Suqin, Mr. Xin's wife, and daughter Ms. Xin Mengdi took a taxi to the prison in Hebei Province on August 26, 2014. Their relatives, Ms. Li Chunhui and Mr. Liu Binhua, accompanied them.
Police agents stopped them at the highway exit for the prison around 5:00 p.m. The officers searched them and took them to the Nanyan District Police Station.
The daughter was released the next day. The mother and the two relatives were taken to a detention center to serve a five-day administrative detention.
The taxi and the driver were also taken to the station, but were released that night.
The Search for Mr. Xin
Mr. Xin's family had tried desperately since August 15 to find out where he was imprisoned. They went to Tianhe Prison in the Daxin District in Beijing to visit him, but were told he had been transferred to Jizhong Prison in Baoding, Hebei Province.
They went to Jizhong Prison on August 19, but guards there told them that the prison did not have any record of a Mr. Xin.
The family then turned to Taihang Prison, but were given the same reply.
They went back to Tianhe Prison, but officials there simply said they had transferred him.
On August 26, the family inquired at the Domestic Security Division in Laishui County and learned that Mr. Xin was in Tangshan Prison. They then hailed a taxi and drove to the prison.
Related Articles:
Falun Gong Practitioner Mr. Xin Tinchao's Whereabouts Unknown
1,176 Signatures Demand the Release of a Villager
Farmer Sentenced to 3 Years in Prison for Handing Out a DVD; Over 2,800 People Sign Petition for His Release