Dalian Practitioner Mr. Qu Bin on Hunger Strike to Protest 6-year Illegal Sentence
August 21, 2014 | By a Minghui correspondent from Liaoning Province, China
(Minghui.org) Falun Gong practitioner Mr. Qu Bin is on hunger strike in the Dalian Detention Center, after he was unlawfully sentenced to 6 years in prison at the end of July. The verdict was given only one week after he was arrested. Mr. Qu has suffered repeated persecution over the years for practicing Falun Gong, and his family is very concerned about his health. He has become very thin, and weighs less than 110 pounds.
On July 23, 2014, Xu Bingli, president of the Zhongshan Court, judge Liang Yongguo and several others arrested Mr. Qu from his rented apartment. A week later, judge Liang Yongguo notified his family members to go and pick up the notice of his sentence. The court also refused to allow his lawyer to meet with him.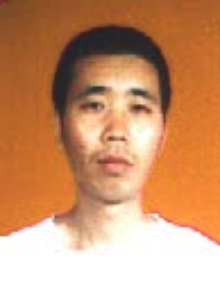 Mr. Qu Bin
Earlier, on December 13, 2013, Mr. Qu was granted bail pending trial as he was in critical condition due to persecution. In order to avoid further persecution, he left home, and the court put him on its wanted list.
Persecuted for setting up satellite dishes to watch NTDTV programs
Mr. Qu was first arrested on July 6, 2012 during a large-scale raid against Falun Gong practitioners in Dalian. The raid targeted practitioners who had installed satellite dishes for people to watch NTDTV programs. NTDTV is a New York based TV network, which broadcasts uncensored world news that is banned by the CCP.
While he was held in the detention center, Mr. Qu went on hunger strike for 20 days, during which time he was brutally force-fed. Food was forced into his lungs, causing him to lose consciousness and vomit blood. He had to be taken to a hospital for emergency treatment. He was in a coma for a long time and his pupils were dilated. Thinking he would die in a few days, the police notified his family to take him home.
His wife, Ms. Zhou Yuping, said, "Qu Bin gradually regained his health through practicing Falun Gong after we brought him home. I told him to hide somewhere else as he had done in the past, but he refused, saying he had been away from home for years. He said that he would do whatever he could to make up for the loss he had caused me and our child. He helped me with cooking and our child's school work, and did his best to fulfil his responsibility as a husband and a father. Our home was once again filled with happiness and warmth, even though we didn't have much money. However, our happiness was again cut short."
On August 2, 2013, Mr. Qu was again arrested, but for health reasons, he was released on August 8 and put under surveillance.
On August 30, Mr. Qu was arrested once more by police and detained in the Dalian Detention Center. Within days, the procuratorate transferred his case to the Zhongshan Court.
Because Mr. Qu's health kept deteriorating and he lapsed into critical condition, the detention center submitted an application to the court, stating that he was not in any condition to be kept in the detention center. However, judge Liang Yongguo rejected the application, saying the application from the detention center was not good enough, and he must not be released.
Ms. Zhou said, "My father-in-law and I are extremely worried about his health and we often see him suffering in our dreams." Her father-in-law said, "He is my only son. I don't want to lose him. I'm not sure if he can make it through this time."
On October 29, 2013, the Zhongshan Court opened the trial. Mr. Qu had to be pushed into the court room in a wheelchair as a result of the severe persecution he'd been subjected to. The trial lasted only ten minutes. Mr. Qu's wife defended him in court and insisted that her husband was not guilty of any crime by upholding his belief.
Wife: "He is an extraordinary person. I have great respect for him."
In her appeal letter Mr. Qu's wife wrote, "He is a very strong man. I can see he is an extraordinary person from the sacrifices he has made in safeguarding his belief. As his wife, I have great respect for him. In fact, he is not the only one. The whole group that shares the same belief as his has proved that they are extraordinary. I changed from not understanding them at the beginning to gradually understanding them. People in society have also begun to understand them and more people have begun to extend their help, especially those working in the legal sector."
"I can see that this period in history will soon be over, because no one can stop time and history from going forward. Everyone is writing their own part in this history with their conduct."
Earlier Persecution Facts
Mr. Qu Bin, 40 years old, was repeatedly arrested, sent to labor camps, imprisoned and subjected to cruel torture in the past 15 years.
From December 2000 to August 2001, he was detained in the Dalian Detention Center and suffered severe torture, including being hung up and shocked with electric batons. His whole body was covered with wounds and he had scabies.
On March 19, 2001, guards and inmates stripped Mr. Qu naked and beat him violently with rubber sticks. They shocked the soles of his feet, the backs of his knees, his armpits, his face, his mouth and his genitals simultaneously with several high-voltage batons.
On January 11, 2003, Mr. Qu was once again arrested and taken to the Yaojia Detention Center in Dalian. The Zhongshan District Police Department tried to extract confessions from him by torture. His eyes were badly injured and he became extremely weak as a result. He was later sentenced to four years in prison.
Previous reports:
Court Conducts Rushed Trial of Eleven Practitioners Without Informing Their AttorneysAfter Suffering Years of Brutal Persecution, Mr. Qu Bin is Arrested AgainMr. Qu Bin Severely Persecuted in Yaojia Detention Center