Zhou Yongkang, Latest Main Perpetrator of the Persecution of Falun Gong to Fall, Won't Be the Last
July 31, 2014 | By Charles Holland
(Minghui.org) The Chinese Communist Party (CCP) launched a formal investigation into former security chief Zhou Yongkang. When the announcement came out on July 29, it was a surprise to few.
Zhou Yongkang is one of the chief culprits in the persecution of Falun Gong. During his tenure as Secretary of the CCP Committee in Sichuan Province between January 2000 and December 2002, Sichuan became one of the provinces where the persecution was the most severe.
It's not hard to infer Zhou's power at his peak from an anecdote shared by Jason Kenney, Canada's Minister for Multiculturalism.
"Zhou Yongkang was responsible more than anyone for the violent oppression, for example, of the Falun Gong, Falun Dafa practitioners; of Tibetans; of dissidents; of unregulated faith groups," he said. He revealed his bizarre experience during his visit to China in 2011 and being personally mocked by Zhou regarding "human rights."
Without any public security experience, Zhou was promoted to the post of Minister of the Public Security in December 2002. In October 2007, he became head of the Political and Legal Affairs Committee (PLAC) and 610 Office, two organs in charge of persecuting Falun Gong practitioners. He is also one of the masterminds behind harvesting practitioners' organs.
Jiang Zemin, the former CCP head who launched the persecution of Falun Gong in 1999, squeezed Zhou into the Politburo Standing Committee in 2007. This enabled Zhou to continue the persecution policies when Jiang relinquished all formal titles the following year.
Zhou's downfall is not the first nor the last in the domino effect of high-ranking Chinese officials responsible for the persecution of Falun Gong. Officially, each of these CCP officials were ousted as part of anti-corruption probes, and many believe that they simply lost out in a power struggle.
However, a more careful look reveals that, just like Zhou Yongkang, they rose to power partly due to their role in the persecution of Falun Gong, and their subsequent downfall was also no coincidence.
Since Zhou was first reported to be under investigation in December 2013, about 10 more high-ranking officials have been removed from their posts as the persecution of Falun Gong enters its 15th year.
Four such senior officials with more details of their involvement in the persecution are listed here:
On June 14, 2014, Su Rong, the deputy chairman of the Chinese People's Political Consultative Conference (CPPCC), was placed under investigation for "disciplinary reasons" and ousted a few days later.
On June 27, 2014, Wan Qingliang, the former Guangzhou Party Secretary in Guangdong Province, was sacked and put under investigation.
On June 30, 2014, Xu Caihou, former member of the Politburo and Vice Chairman of the CCP Central Military Commission, was handed over to prosecutors.
On July 20, 2014, Wu Changshun, former head of police in Tianjin, was detained for suspected serious violations of law.
Xu Caihou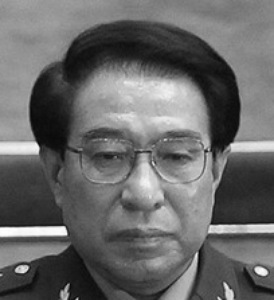 Xu Caihou
Xu, as former Vice Chairman of the CCP Central Military Committee, was Jiang's most powerful military accomplice in carrying out the persecution. He is believed to have been heavily involved in the organ harvesting of Falun Gong practitioner using military facilities and hospitals.
Xu worked with the governor of Liaoning province, Bo Xilai, to help make the province a base for persecuting Falun Gong, devoting a large budget to building prisons there.
These prisons were involved in organ harvesting—the killing of prisoners for the purpose of using their organs in China's transplantation industry. In the Chinese military hospital system, the peak of organ harvesting activity occurred in 2006 on Xu's watch, with an estimated 18,000 transplantation operations.
Su Rong
Su Rong aggressively carried out Jiang's persecution policies in his capacity as head of the 610 Office in Jilin Province, and as Party Secretary of Qinghai Province, Gansu Province and Jiangxi Province over the years.
On November 4, 2004, when Su and his delegation arrived in Zambia for a visit, he was served with a court summons for the crimes of torture committed against Falun Gong practitioners.
He failed to appear in court on November 8 and was charged with contempt of court. The Zambian police then issued an arrest warrant for him. Su crossed the border with the Chinese embassy's help, then to South Africa, and managed to flee back to China a week later.
Su Rong visited Chaoyanggou Forced Labor Camp on April 5, 2002, and personally directed the brainwashing of Falun Gong practitioners there. Out of four confirmed death cases in Qinghai Province, three of them died during 2001 and 2003, when he was head of the province.
Su Rong became the Party Secretary of Gansu Province in August 2003. He ordered the police to monitor, track, arrest, sentence, and torture Falun Gong practitioners.
Wu Changshun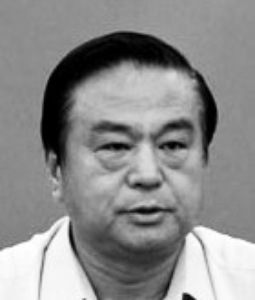 Wu Changshun
Right before the persecution started, the Tianjin Public Security Bureau, led by Wu Changshun, arrested 45 Falun Gong practitioners in April 1999, which was the prelude to the persecution.
As head of the Public Security Bureau, Wu helped lead the persecution of Falun Gong in Tianjin. Wu gave an order in December 2006 in a speech to 200 taxi drivers, requiring them to collect information on Falun Gong practitioners.
Wu promised to reward whoever offered useful information up to 20,000 yuan (US$3,222), and required 3000 taxi drivers be added, who could work providing information targeting Falun Gong.
Partial data have revealed that just in 2013, 76 Falun Gong practitioners in Tianjin were arrested and had their homes raided, while 22 people were sentenced. This year, 50 Falun Gong practitioners in Tianjin were arrested, and 11 people were sentenced. As of July this year, more than 92 Falun Gong practitioners are confirmed to have died as a result of persecution in Tianjin.
Wan Qingliang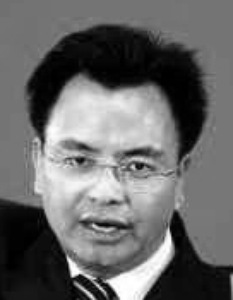 Wan Qingliang
Guangzhou CCP secretary Wan Qingliang was dismissed from his position only three days after a corruption probe against him was launched. Much like the others, Wan was promoted rapidly through the ranks for his active involvement in persecuting Falun Gong.
While Wan was secretary of the Youth League Committee of Guangdong Province, he organized a variety of activities to defame Falun Gong amongst young students, including forcing them to write "guarantee statements" for not practicing Falun Gong, and to affirm their loyalty to the CCP.
After Wan became CCP secretary of Jieyang City in 2003, he launched a broad-ranging brainwashing campaign for high school students in the name of military training. He took the lead in the persecution of Falun Gong, and instructed and encouraged illegal arrests, detention, harassment and even murder of local practitioners.
In Jieyang, at least fifteen Falun Gong practitioners have died as a result of the persecution, and hundreds unlawfully detained in labor camps, with more than 3,000 forcibly taken to brainwashing centers.
"You Know What I Mean"
When asked about the investigation of Zhou Yongkang in early March, CCP spokesperson Lu Xinhua gave a nervous laugh. He then read from a script about 31 other high-ranking CCP officials placed under disciplinary measures, and added, "You know what I mean." The reporters broke into laughter.
All of sudden, "You know what I mean" became a catchphrase on China's internet chat rooms and micro blogs. Indeed, the real reasons for the recent downfall of all these high-ranking CCP officials are up for interpretation.
While most Chinese do not believe that corruption is the main reason for their downfall, some people have taken this further. 4,350 people in Hunan Province who signed a petition to end organ harvesting understand that Zhou is one of the masterminds behind the crimes against humanity. They asked for Zhou's involvement to be thoroughly investigated.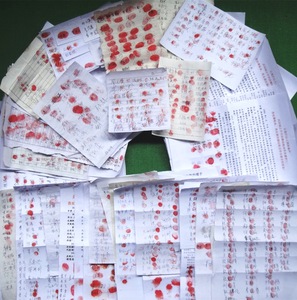 4,350 people in Hunan Province who signed a petition to end organ harvesting understand that Zhou is one of the masterminds behind crimes against humanity.
The nationwide persecution of Falun Gong, initiated by former CCP Chairman Jiang Zemin in 1999, has been a major part of the CCP's agenda in the last 15 years.
The former vice chairman of China, Zeng Qinghong, and the former Chinese political and legislative affairs committee secretary, Luo Gan, were the strongest supporters of Jiang Zemin in 1999, when most party officials did not agree with Jiang's persecution policies.
Zeng, Luo, and ultimately Jiang, may be the next "big tigers" to fall.