Recent Cases of Persecution in Miyun County, Beijing
April 28, 2012 | By a Minghui correspondent from Beijing, China
(Minghui.org) The 610 Office, police departments and domestic security divisions in Miyun County have been relentlessly persecuting Falun Gong practitioners since July 1999. Many of those arrested have been sent to forced labor camps or prisons. Below are some of the cases since May 2011.
Ms. Wen Mulan, 70, from Zhangjiazhuang Village in Miyun was illegally arrested on the morning of January 31, 2012. She is being held at the Miyun Police Department. Ms. Wen clarified the facts about Falun Gong to the officers who were interrogating her and was released after 4 p.m. However, these officers arrested her again the next day, leaving her 91-year-old husband at home without care. During the 13 years of persecution, her home has been ransacked by officials many times, and she was twice sent to forced labor camps. Just in the period from 2010 to 2011, she has been arrested six times by the Miyun Police Department, 610 Office, and Jugezhuang and Dachengzi police stations.
Ms. Lai Xiuchun, in her 50s, lives in Kanggezhuang Village, Xiejiashan Mountain, Xitiangezhuang Town. She was arrested at her home on February 18, 2011, by the local police because she was seen talking to people about Falun Gong at the New Year Market the day before. She has been arrested many times during the persecution.
Ms. Shi Guixiang, Mr. Xiao Yanzhi, Ms. Liang Xiaohong, Ms. Zhao Caixia, Ms. Xiao Guilan and Ms. Cao Shufen from Xiatun Village in Henanzhai Town were arrested at 7 p.m. on November 14, 2011. Ms. Cao was sentenced to 2 years of forced labor, but was told to serve her sentence at home under surveillance. The other five practitioners were held in custody for 15 hours.
Ms. Li Guoqin, Liumei (family name unknown) and another practitioner from Miyun were arrested in September 2011.
Ms. Wang Rong from Miyun was arrested on August 23, 2011.
Ms. Liu Dongmei, formerly employed by the Miyun 101 Geology Detecting Team, was secretly arrested in July 2011.
Mr. Xiang Junzhan from Miyun was arrested around midday on June 26, 2010, when he was seen handing out materials about Falun Gong in the park. He was held in the Shunyi District Detention Center and later sentenced to 2 years in prison. He was released on bail, pending trial, in November 2011 due to poor health.
Ms. Zhou Yufang and Ms. Wang were arrested on June 1, 2011. Ms. Wang was released after 10 days, but Ms. Zhou was sentenced to forced labor for 10 years.
Mr. Sun Haiming and Ms. Ren Huiqin from Gaoling Village, Gaoling Town, were arrested at 4:30 p.m. on May 12, 2011, and were taken directly to the Shunyi District Forced Labor Camp.
Ms. Li Jinhuan, 46, lives on the third floor of the 15th Building of Xinggong Community in Miyun. She is a government employee who works for the Taishitun Town Government. She was arrested at her workplace by agents from the Beijing Domestic Security Division on May 25, 2011. A trial was held on November 10, 2011, at Miyun County Court, where she was sentenced to 10 years in prison. Her lawyer was not allowed to defend her, and her family was denied entry to the courtroom.
Ms. Cui Peiying passed away after suffering through a decade of persecution
Ms. Cui Peiying, 59, was arrested in August 2002. She was sentenced to 2 years of forced labor and tortured in the Daxing Women's Forced Labor Camp. When she was released in August 2004, she could not walk and had lost a lot of weight. Her husband died as a result of being unable to bear the endless harassment from the authorities. The police threatened her daughter, saying that if her mother refuses to give up her belief, they will make her and her husband jobless. This young couple were then forced to divorce under the pressure.
Agents from domestic security division arrested Ms. Cui again in January 2009, and she was sentenced to 2.5 years of forced labor. She refused to give up her belief and was severely tortured. As a result, she became incontinent, had severe rheumatic arthritis and lymphoma, and was unable to take care of herself. She was released to receive medical treatment in July 2010. She died on August 19, 2011.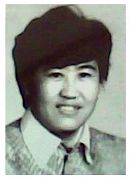 Ms. Cui Peiying
Officials from the Miyun County 610 Office made a register of all practitioners, and divided them into four categories. The first and second categories were frequently harassed at home by the police, community administration and their employers. The third and fourth categories would be secretly followed during the holidays, reported on to higher authorities, and followed by undercover vehicles.
Those involved in the persecution:
Wang Yujiang, secretary of the Miyun County Political and Judiciary Committee: +86-10-69044066
Wang Hongda, head of the Miyun County 610 Office: +86-10--69022215
Xiao Chunming, deputy head of the Miyun County Domestic Security Division: +86-10-69063809 / 69063629 /-69063806