(Clearwisdom.net)
Excerpt: I am a teacher, and I'm generally rather busy. Working on the
daily is not that easy. But, as long as I follow Master's arrangement and requirements, I'm supported by the supernormal power and mighty virtue of the Fa.
(Clearwisdom.net)
Under the command of the
in Heilongjiang Province, Harbin City, police recently conducted a mass arrest of practitioners. According to the summary statistics on the reported cases on the Minghui website (Chinese version of Clearwisdom.net), about 80 practitioners were arrested in Harbin and Shuangcheng City in December 2011.
Name:
Sun Yubin (孫玉斌)
Gender: Male
Age: 49
Address: Bayuquan, Yingkou City, Liaoning Province
Date of Most Recent Arrest: March 2009
Most Recent Place of Detention: Weiningyiin Forced Labor Camp (威甯營勞教所)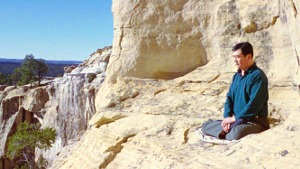 Master Li quietly watching the world from amidst the mountains after leaving New York following July 20th, 1999. (Published January 19, 2000)