The computer system and network used by Fei Tian Academy of the Arts and Fei Tian College to accept and store admissions information has been broken into by malicious hackers, and all of the information pertaining to admissions, including data forwarded from the Minghui editors mailbox, are believed to have fallen into the hands of the evil. We ask that those in Mainland China pay urgent attention to the following:
…
Practitioner Mr. Lin Hai taken away from his workplace and placed in a brainwashing facility, where he was tortured, drugged, and force-fed.
People sign petition calling upon the UN to investigate the CCP's live organ harvesting.
Practitioner facing difficult challenges with his family improves his cultivation state--family environment then also improves.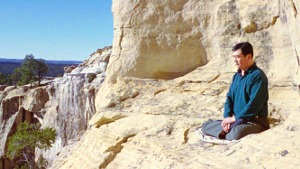 Master Li quietly watching the world from amidst the mountains after leaving New York following July 20th, 1999. (Published January 19, 2000)