Sandstorm Shown at University of Waterloo; Film Producer Michael Mahonen Answers Questions from the Audience (Photos)
August 03, 2009 | By Li Ming
(Clearwisdom.net) On July 21, 2009, Canadian film producer Michael Mahonen visited the University of Waterloo, in Ontario, Canada and answered questions from an audience of about 60 professors and students who had just seen his film Sandstorm.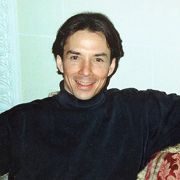 Actor and film producer Michael Mahonen
Michael Mahonen is an award-winning actor, screenwriter, director and film producer whose work has been seen in over 160 countries around the world. In 1990 he was chosen for the role of Gus Pike, the teenage shipwrecked orphan, on Disney's Emmy-award winning television program Avonlea. Although he was originally scheduled to appear in only two episodes, the character he created won the praise of the critics and was so endearing to viewers that Gus was written into two more episodes in season two and his contract was extended for two additional seasons. He garnered 3 Gemini Award nominations in 1993, 1994 and 1995 for his work on that series. He starred opposite Billy Dee Williams in his 1992 film debut as Arvo Leek, the jazz trumpet prodigy, in Giant Steps. A significant role in Michael's acting career came when he auditioned for the part of Lee Colgan in the CBC miniseries Conspiracy of Silence.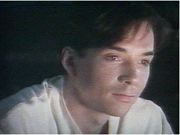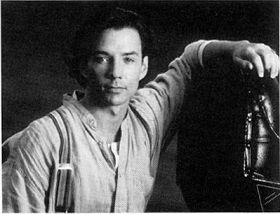 Mr. Michael Mahonen
Several audience members asked Mr. Mahonen why there are so many young Chinese people who hate Falun Gong. Mr. Mahonen said that just before the film was shown, students may have seen a young Chinese student distributing flyers with Chinese Communist Party (CCP) propaganda defaming Falun Gong. He explained that the CCP started the persecution of Falun Gong ten years ago; the young man was only around ten years old then. All his information about Falun Gong after the start of the persecution is from the CCP's propaganda, defaming and slandering Falun Gong. He said that the situation in China is much like the Nazis propaganda campaign against the Jews, inciting hatred in young Germans during World War II. Michael Mahonen told the group that among the actors in Sandstorm there were some who experienced the persecution in China. The question and answer session lasted about 40 minutes. Some attendees said that this film, and the session afterwards, helped them to better understand the real situation of the CCP's persecution of Falun Gong.
The screening of Sandstorm was sponsored by the Falun Gong Club at the University of Waterloo. Sandstorm is a fact-based drama about the persecution of Falun Gong practitioners in China. Screened as a work-in-progress at film festivals around the world, the work received 29 awards including Best Feature Film, Best Drama, Best Director and Best Screenplay.