U.K.: The Divine Performing Arts Successfully Holds Four Shows in London (Photos)
February 27, 2008 | By Minghui reporter Xuerui
(Clearwisdom.net) On February 24, the Divine Performing Arts successfully held the fourth show of the Chinese New Year Splendor and finished their journey in London. London audiences warmly welcomed the shows.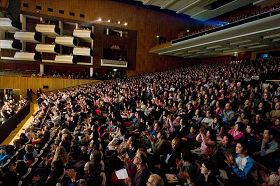 The theatre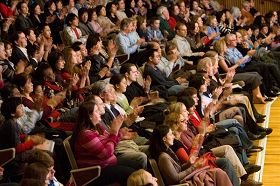 The theatre
An usher of the theatre said to reporter that he especially liked the dance "The Power of Awareness," which depicts a group of people in China standing up against the persecution of Falun Gong by the Communist authorities. The usher is from Russia, so he is well aware of the evils of a Communist regime and the necessity to stand up against tyranny. He brought his wife and children to the show.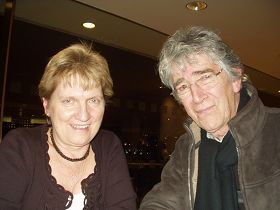 Mr. and Mrs. Whellams
Mr. and Mrs. Whellams are from London. Mrs. Whellams said she enjoyed everything about the show, especially the costumes in the Mongolian dance. Mr. Whellams said they often go to shows, but this was their first time watching a Chinese culture show, which is very different than anything else they have seen. He liked the drum dances the best and said they would definitely come to the Divine Performing Arts' shows again.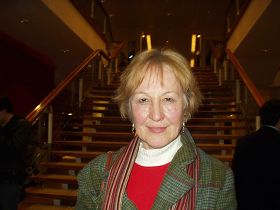 Mrs. Ostarek
Mrs. Ostarek lives in Cambridge. She is attracted to Asian culture and has lived in Korea and Singapore.
She saw the poster for the show in Cambridge and decided to attend, but the tickets were sold out. She came to London to try her luck, hoping someone would be selling an extra ticket outside the theatre. She waited outside for four hours and finally got a ticket. She said the show was worth it, and she would love to see it again.