Philadelphia, US: The Best Thing about the Show Is "Truthfulness-Compassion-Forbearance" (Photos)
January 08, 2008 | By Minghui/Clearwisdom reporter Lin Ai
(Clearwisdom.net) Over the past three days, the Divine Performing Arts company presented five performances of the Chinese New Year Spectacular in Philadelphia. The Spectacular was very well received by an enthusiastic audience.
Ms. Liang, originally from China, came to the show with her father. She had learned about the Spectacular from a flyer in Philadelphia's Chinatown. She smiled to the reporter, "The music, dance and background designs were all excellent. It was a new experience for me."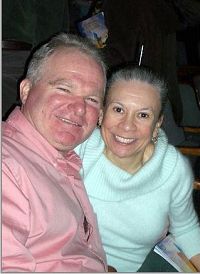 Gary and Valentina Adams: "Chinese culture is charming!"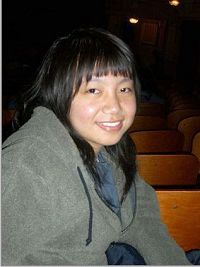 Irene Limanto, an art student from New York, said the show transported her to a wonderful world.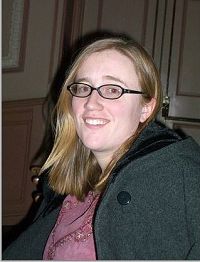 Sarah Fratzier was very glad she came to the show and thought that all the performances were beautiful.
Irene Limanto, a Chinese-Indonesian, is a student majoring in video production at the Art Institute of New York. She saw the show last night and thought it was truly spectacular, so she saw it again the following day with her father. Ms. Limanto was very excited: "The show transported me to a wonderful world." She had never seen such a performance. She said the dance that depicted the suffering of Falun Gong practitioners moved her to tears.
Sarah Fratzier of Ambler is an insurance saleswoman. She attended the show at the recommendation of her doctor. She felt that it was well worth seeing, because each and every performance was excellent.
Gary and Valentina Adams of Willingboro were very excited by the show. Gary liked the first dance, "Descent of the Celestial Kings," and Valentina liked the "Mongolian Bowl Dance." They both commented on the charm of Chinese culture.
Ms. Wang Mei from Taiwan expressed her feelings about the show: "The best thing about the show is the spirit of 'Truthfulness-Compassion-Forbearance,' which is very important to society." She then added, "The reason for many social problems is that people don't have forbearance."