We are against all acts of violence and hate. We also express our righteous indignation and condemnation towards this kind of evil terrorist activity that does such harm to humanity. We deeply regret and mourn the innocent lives that were harmed in this disaster, and extend our heartfelt condolences to their families and friends, particularly those who reside in the state or city New York or Washington DC.
…
September 11, 2001
LYON, Sep 11, 2001 -- (Agence France Presse) Three French-based Chinese members of the Falun Gong movement who were detained by authorities in China returned to France Monday following their release.
The Right Honourable Jean Chretien
Prime Minister of Canada
House of Commons
Wellington Street
Ottawa, Ontario
K1A 0A6
Dear Prime Minister:
On behalf of the more than 2.3 million members of the Canadian Labour Congress(CLC), I wish to join with those who are appealing to you to help gain the release of the more than 130 Falun Gong practitioners detained in the Masanjia Labour Camp of Shenyang City, China. The information we have received refers to repressive conditions for people incarcerated without trial who have undergone extended hunger strikes to call attention to their plight.
Dear Dr. xx
Thank you for your email of 22 August 2001 about the persecution of practitioners of Falun Gong.
I am sorry that you had such an unhappy experience with the Chinese Embassy. I am aware of that the Chinese Government has banned the practice of Falun Gong and that practitioners have suffered persecution at the hands of the authorities.
~ People in China Awaken to the Truth ~
~ Journeys of Cultivation ~
~ Accounts of Persecution ~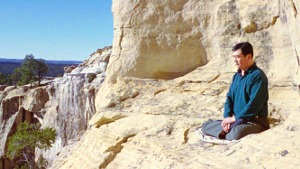 Master Li quietly watching the world from amidst the mountains after leaving New York following July 20th, 1999. (Published January 19, 2000)