(Clearwisdom.net) After pro-CCP mobs attacked Falun Gong practitioners in Flushing, New York, Australian federal and New South Wales police departments met with some Falun Gong practitioner representatives. After learning about the violence in Flushing and the increasing harassment and assault of Falun Gong practitioners in Australia, the police clearly expressed that they would pay close attention to the situation, and that the police would have responsibility to investigate the cases. Those who attack Falun Gong practitioners will be investigated, charged or deported.
(Clearwisdom.net) Ms. Xiao Sumin, 46, was a practitioner from Pingdu City, Shandong Province. On May 30, 2008, she was illegally arrested and detained. Within the short period of twenty-one days, the detention guards tortured her to death. Her body was quickly cremated on June 21, 2008 and her ashes taken to her home the same day.
(Clearwisdom.net) On June, 6, 2008, more than a dozen police officers from Laishui County arriving in three vehicles harassed many Falun Gong practitioners and ransacked their homes. The officers claimed that they were from Hebei Province, Baoding City and Laishui County.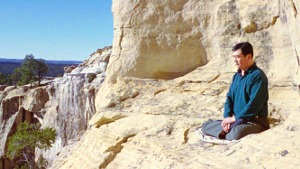 Master Li quietly watching the world from amidst the mountains after leaving New York following July 20th, 1999. (Published January 19, 2000)