(Clearwisdom.net)
The Shuangkou Forced Labor Camp located in the Beichen District of Tianjin City is a den of evil where Falun Gong practitioners are cruelly persecuted. Thousands of practitioners experience gruesome persecution there. The tortures include electric baton shock, stick beatings, slapping the face using a tire tread, sleep deprivation, denial of the use of the restroom, vituperation, being forced to keep a pose for a long time, brutal beatings, forced labor and brainwashing. They also threaten and cheat the family members of Falun Gong practitioners to participate in the persecution. Below is only a small portion of the persecution I witnessed in the Shuangkou Forced Labor Camp.
(Clearwisdom.net) The Shuangkou Forced Labor Camp in Tianjin is a base for incarcerating male Falun Gong practitioners. Policemen's promotions and salary increases are connected to the rate of "transformation" of Falun Gong practitioners. Policemen would get 300 yuan cash as a reward for every "reformed" practitioner, and the criminals would get a three-day sentence reduction if they can "
reform
" a practitioner. The persecution is thus severe.
(Clearwisdom.net)
This article is an account of the persecution of several Falun Dafa practitioners who lived in Linjiang City, Jilin Province.
Mr. Liu Baohua is a practitioner from Linjiang City, Jilin Province. He was abducted in 2001 and was sent to the Chaoyanggou Forced Labor Camp where he was savagely tortured and then released. On June 6, 2005, something outrageous happened. The perpetrators of this despicable act were from the Linjiang City 610 Office, Jin Zhengyi from the Political and Judiciary Committee, Di Lidong from Linjiang City Political and Security Section and more than ten people from Xinglong Police Department including Li Yan. They went to Liu Baohua's place of employment and hogtied him with ropes and carried him into a car. Then they sent him to brainwashing in Baishan.
~ Accounts of Persecution ~
~ Opinion & Perspective ~
~ Accounts of Persecution ~
~ Rallies & Protests ~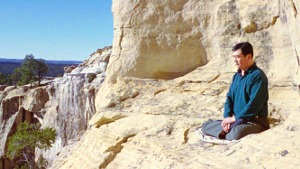 Master Li quietly watching the world from amidst the mountains after leaving New York following July 20th, 1999. (Published January 19, 2000)