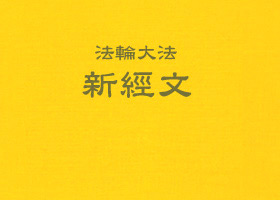 Dear Dafa disciples of Peru:
I have received your letter. You've been working hard, and I am fully aware of your situation.
Dafa disciples' cultivation is done among ordinary people, and this is something never done before in history. If you each travel well your respective paths there are bound to be difficulties, and going forward to meet those difficulties head-on is for the sake of validating Dafa, saving all beings, doing away with the old forces' arrangements, and countering the persecution.
…
(Clearwisdom.net) At noon on December 15, 2005, Falun Gong practitioners rallied in front of the Thai Embassy in Washington, DC. They were there to protest Thai police violence against practitioners who were protesting in front of Chinese Embassy to Thailand on December 10, International Human Rights Day.
(Clearwisdom.net) On December 10, International Human Rights Day, practitioners in Vienna held an event to raise awareness of the 6-year brutal persecution against Falun Gong and call for action to end this atrocity. The event attracted many passersby's attention, and some Chinese tourists also stopped to read posters and photos to lean about the truth.
(Clearwisdom.net) December 10, 2005 was International Human Rights Day. In order to call attention to the human rights situation of Falun Gong practitioners in China, and to expose the brutal means by which the Chinese Communist Party (CCP) persecutes Falun Gong, practitioners held an anti-torture exhibition in the city center of Rotterdam, the second largest city in Holland.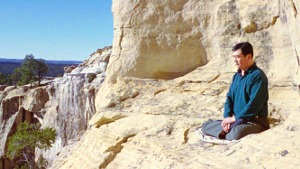 Master Li quietly watching the world from amidst the mountains after leaving New York following July 20th, 1999. (Published January 19, 2000)