Minghui Releases New Human Rights Report on Persecution of Falun Gong
(Minghui.org) Three eventful years have passed since Minghui.org released the award-winning Minghui Report: The 20-Year Persecution of Falun Gong in China. While China was hit hard by the coronavirus pandemic, the Chinese Communist Party (CCP) never stopped persecuting Falun Gong, a spiritual discipline based on the principles of Truthfulness-Compassion-Forbearance.
On July 5, 2023, Minghui.org released a new report examining the development of the persecution in China over the past three years, including the CCP's "Zero-out" campaign to force all practitioners on its blacklists to renounce their faith, the continued expansion of brainwashing centers, and how the communist regime used the pandemic as cover to carry out its persecution of Falun Gong. In addition to a collection of notable cases, the report also covers worldwide efforts to counter the persecution, which is now in its 24th year.
The new 2020-2022 report supplements but does not replace the original 20-Year report, which still serves as the only comprehensive work on the subject. Like the original report, this update consists of exclusive firsthand information collected by Minghui.org from China.
The new report is available for purchase in electronic format from the Minghui Publishing online store. Print version can be preordered.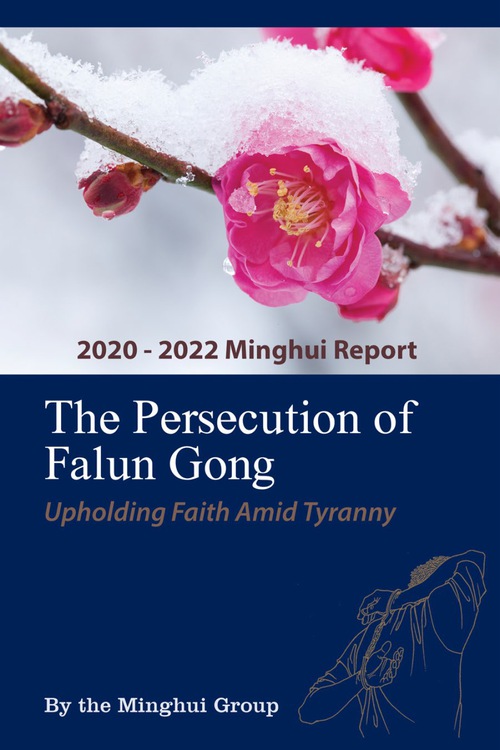 Contents
Part 1: New Developments in the Persecution- Chapter 1: The "Zero-Out" Campaign- Chapter 2: Brainwashing Centers Re-emerge- Chapter 3: Persecution Continues During the Pandemic- Chapter 4: Targeting Practitioners Around "Sensitive Dates"- Chapter 5: Death of Jiang Zemin, Chief Perpetrator of the Persecution
Part 2: Overview and Notable Cases- Chapter 6: Hundreds of Practitioners Die Due to Persecution Since 2020- Chapter 7: Prison Sentences- Chapter 8: Arrests- Chapter 9: Targeting the Elderly- Chapter 10: Targeting Families of Practitioners Outside China- Chapter 11: Continued Attacks on Practitioners in Hong Kong
Part 3: Joining Forces to Counter the Persecution- Chapter 12: Efforts to End Forced Organ Harvesting in China- Chapter 13: Resolutions and Legislation- Chapter 14: Sanctioning Human Rights Violators- Chapter 15: Countering the CCP's Efforts to Extend the Persecution Overseas- Chapter 16: Officials and Citizens Speak Out for Falun Gong- Chapter 17: More Chinese People Awaken
All content published on this website is copyrighted by Minghui.org. Minghui will produce compilations of its online content regularly and on special occasions.