Crimes of Liu Jinbo, Deputy Governor of Jilin Province, in Persecuting Falun Gong
(Minghui.org) Around this year's Human Rights Day on December 10, Falun Gong practitioners in 38 countries submitted a new list of perpetrators to their governments, urging them to sanction these individuals for persecuting Falun Gong, including barring entry and freezing overseas assets. These countries consist of the United States, Canada, United Kingdom, Australia, New Zealand, 22 European Union nations, and 11 additional countries from Asia, Europe, and the Americas. Among the perpetrators listed was Liu Jinbo, deputy governor of Jilin Province.
* * *
Perpetrator Information
Full Name of Perpetrator: Liu (last name) Jinbo (first name) (刘金波)Gender: MaleCountry: Tianjin, ChinaDate/year of Birth: August 1963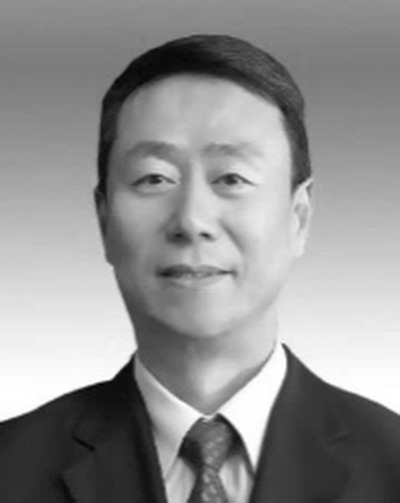 Liu Jinbo
Title and Position:
October 1983: Joined the Chinese Communist Party (CCP)
February 2009 – September 2010: vice president of the Tianjin Higher People's Court
September 2010 – September 2014: secretary of the CCP Leadership Group and president of Tianjin No. 1 Intermediate People's Court
August 2014 – January 2018: deputy director and deputy Party secretary of Tianjin Public Security Bureau
January 2018 – Present: deputy governor and member of the CCP Leadership Group of Jilin Province; secretary of the CCP Committee and director of the Jilin Provincial Public Security Department; and deputy secretary of the Political and Legal Affairs Committee (PLAC) of the Jilin Provincial CCP Committee
Major Crimes
Both Jilin Province and Tianjin are among the regions where the persecution of Falun Gong is most severe. The number of practitioners persecuted to death in Jilin ranks fourth in the country. The authorities in Jilin Province and Tianjin all actively follow the former CCP leader Jiang Zemin's persecution directives.
Since the CCP started the persecution against Falun Gong in July 1999, Liu Jinbo has been in charge of the courts and public security in Tianjin and Jilin Province and was directly responsible for the persecution in the two regions.
Crimes Between January 2018 to the Present
Liu has personally directed the persecution of Falun Gong in Jilin Province since January 2018. On February 24, 2018, at the 2018 Jilin Provincial Public Security Work Conference, Liu, as the deputy governor for legal affairs and director of Jilin Public Security Bureau, demanded that public security at all levels "comprehensively eradicate the breeding soil of cult organizations in [Jilin Province], and resolutely destroy their organizational system, activity sites, and regeneration."
Liu has repeatedly strategized and implemented operations for the "security and stability maintenance work of public security."
During Liu's tenure, at least 28 Falun Gong practitioners from Jilin Province were persecuted to death. Many more were harassed, arrested, and had their homes ransacked. Some were also detained, sentenced, and tortured.
Persecution in 2018
According to Minghui, 777 instances of practitioners being targeted for their faith were reported in 2018. Among them, one practitioner was persecuted to death, 65 were sentenced, 26 were tried, 15 were indicted, 463 people were arrested, 134 were harassed, and 31 were subjected to financial extortion.
Ms. Song Zhaoheng, a 76-year-old retired teacher, was arrested for talking to people about Falun Gong on August 27, 2018. During a meeting with the judge on January 14, 2019, the judge tried to pressure Ms. Song's daughter to persuade her to renounce Falun Gong. The judge also threatened to sentence her to nine years if she didn't comply. Ms. Song was deeply terrified. She died hours after being taken back to the detention center.
Persecution in 2019
In 2019, there were 1,015 instances of practitioners being targeted in Jilin Province. Among them, eight were persecuted to death, 72 were sentenced to prison, 19 were tried in court, 582 were arrested, 236 were harassed, and 38 were subjected to financial persecution and extorted of a total of 286,605 yuan.
Ms. Li Jing, 64, was riding an electric car home alone on the afternoon of March 14, 2018, when she was arrested. Police ransacked her home and confiscated her printers, computers, and Falun Gong books. She was interrogated at the police station for two days while being handcuffed, shackled, and not allowed to sleep. Her arrest was approved on March 28, 2018. She was sentenced to ten years in prison on April 12, 2019.
On August 15, 2019, the police in Siping City and Lishu County mobilized several hundred officers. Together with the police in Changchun City, they arrested more than 30 practitioners and their family members in Changchun, given an order from Liu. The Lishu County Court in Siping City held a court hearing on February 26, 2021, and sentenced 14 practitioners, including seven from an extended family to between seven and nine years in prison. One of the practitioners, Ms. Fu Guihua, was tortured to death in prison on July 25, 2021.
Persecution in 2020
In 2020, a total of 1,498 persecution instances were reported. Among them, six practitioners were persecuted to death, 68 were sentenced, 21 were tried, and ten were indicted. Another 486 practitioners were arrested, 471 harassed, and 337 taken to brainwashing centers. Fifty-eight practitioners were extorted a total of 810,550 yuan.
On July 15, 2020, the Nong'an County PLAC and the 610 Office arrested thirteen practitioners, including Ms. Zhang Xiuzhi, 64, Ms. Cai Yuying, 66, Ms. Gao Xiaoqi, and Mr. Feng Liqi. Ma Yanfeng, secretary of the Changchun PLAC, personally oversaw the operation. The practitioners were sentenced to between two to ten years by the Dehui City Court in April 2021.
Persecution in 2021
In 2021, under the pretext of the so-called "Zero-out" campaign, the authorities harassed almost all practitioners in the province, including elderly practitioners in their 90s and those who had given up practicing Falun Gong. Some were harassed more than a dozen times.
In this year, a total of 1,293 persecution cases were reported. Among them, ten practitioners were persecuted to death, 96 were sentenced to prison, six were tried, 14 were indicted, 287 were arrested, and 732 were harassed. Another 79 practitioners were taken to brainwashing centers and 43 were extorted for a total of 115,160 yuan.
On March 16, 2021, officers Piao Dongjie and Sun Haitao broke into the house of 44-year-old Mr. Yin Zhibo. During the struggle, the police pushed him out of his window and he fell to his death.
Mr. Liu Yongcun, 89, was arrested by police from Fate Town in the winter of 2020. Police ransacked his home and forced him to sign a statement to renounce Falun Gong. Mr. Liu was traumatized as a result. He suffered a stroke and became bedridden. On the evening of May 12, 2021, the police ransacked his home again. They attempted to take him into custody but relented due to his physical condition. Succumbing to the tremendous pressure, Mr. Liu passed away on September 10, 2021.
Persecution in 2022
In the first half of 2022, 333 instances of persecution were recorded. Among them, three died of persecution, and 22 were sentenced. There were 100 arrests and 99 harassment incidents. Police ransacked the homes of 66 practitioners and confiscated a total of 152,600 yuan. The authorities also withheld pensions from 39 practitioners.
On June 12, 2022, the police in Jilin City arrested former college lecturer Ms. Jiang Yongqin. Personnel from the Special Training Office of the Jilin Provincial Public Security Department and the local Domestic Security Office agents interrogated her. They applied tools from a "toolbox" which contained toothpicks, torture instruments, medicine bottles, wires, aphrodisiacs, etc. They sprayed mustard oil and inserted lit cigarettes into her nostrils. She was molested, sexually assaulted, and tortured for at least two hours. She is now detained at the Jilin City Detention Center. Her 86-year-old mother was so worried for her daughter that she fell into a delirious state and could no longer take care of herself.
Crimes Committed Between August 2014 and January 2018
During Liu's tenure as deputy director of the Tianjin Public Security Bureau, he and Zhao Fei, director of the Tianjin Public Security Bureau, intensified the persecution of Falun Gong in Tianjin, making it one of the worst regions in the country. They arrested and tortured many Falun Gong practitioners, resulting in the deaths of many.
In July 2014, after Zhao took office as the head of the Tianjin Public Security Bureau, he announced a "reward of 10,000 yuan for arresting a Falun Gong member," which led to the escalation of the persecution in Tianjin.
In March 2015, before the CCP held the Twelfth National People's Congress and National Committee of the Chinese People's Political Consultative Conference, the Tianjin 610 Office and Domestic Security Office arrested at least 60 practitioners. Between March 2 and 4, there were 37 practitioners and their family members arrested. Their homes were raided.
On March 2, 2015, Li Zhenmin from the Tanggu Domestic Security Office led officers to break into the home of Ms. Wang Huizhen. They ransacked her house and took away computers, multiple mobile phones, Falun Gong books, and CDs. Ms. Wang, who had been sick, was taken to the Tanggu Drug Rehabilitation Center. As she refused to answer any questions during the interrogation, police fabricated her deposition. She suffered a severe medical condition while in custody and was then released. She passed away on March 21, 2015.
In 2016, at least 244 practitioners were persecuted in Tianjin including 160 arrests and home ransacking.
In 2017, at least 427 practitioners in Tianjin were persecuted including 130 arrests and home ransacking. Three died as a result of the persecution.
Mr. Yang Yuyong and his wife, Ms. Meng Xianzhen, were arrested on December 7, 2016. Police detained them in the Wuqing District Detention Center. On July 11, 2017, Mr. Yang was tortured to death in the detention center.
Before his death, the guard Liu Jiangang brutally slapped him in the face numerous times. Liu also instigated 13 inmates to beat Mr. Yang. They knocked Mr. Yang unconscious and sexually assaulted him, including pinching his genitals and biting his nipples.
At 6 p.m. on July 11, 2017, Mr. Yang's family received a notification from the local police station to go to Wuqing Hospital of Traditional Chinese Medicines. The family saw that the hospital lobby was filled with police officers. Relatives and friends found that Mr. Yang's neck and body were extensively bruised, and there was blood in his ears and eyes. There was also a large wound at the base of his ear and traces of bamboo sticks in his toenails. He had stopped breathing but was still connected to a cardiopulmonary resuscitation machine. The doctor said that the police had sent Mr. Yang to the hospital at 3:40 p.m. By the time he arrived, his organs had already failed and he was dying.
All content published on this website are copyrighted by Minghui.org. Minghui will produce compilations of its online content regularly and on special occasions.