Crimes of Gao Yichen, Former Deputy Director of the CCP Central 610 Office
(Minghui.org) Around this year's Human Rights Day on December 10, Falun Gong practitioners in 38 countries submitted a new list of perpetrators to their governments, urging to sanction these individuals for persecuting Falun Gong, including barring from entry and freezing overseas assets. These countries consist of the United States, Canada, United Kingdom, Australia, New Zealand, 22 European Union nations, and 11 additional countries from Asia, Europe, and the Americas. Among the perpetrators listed was Gao Yichen, former Deputy Director of the Chinese Communist Party (CCP) Central 610 Office. 
* * *
Perpetrator Information
Full Name of Perpetrator: Gao (last name) Yichen (first name) (高以忱)
Gender: Male
Country: China
Date/Year of birth: March 1950
Place of birth: Heilongjiang Province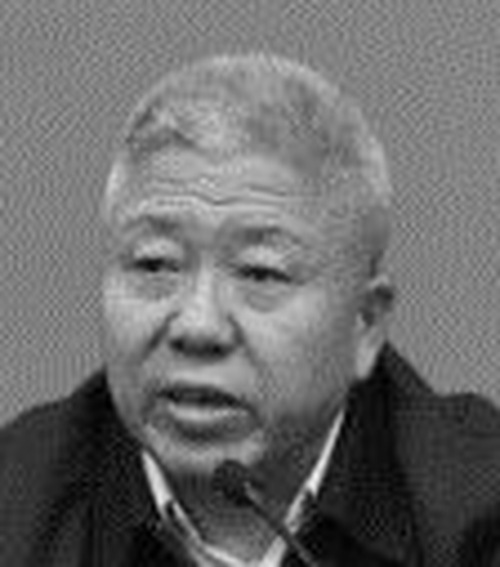 Title or Position
October 2016 – Present: chief member of the Expert Advisory Committee of the Civilization Inheritance Federation of the Yanhuang Culture Research Association, and vice president of the association
End of 2005 – October 2016: deputy secretary-general of the Central Political and Legal Affairs Committee, office manager of the Central Stability Work Leading Group, deputy director of the Central 610 Office, and senior advisor to the China Care Association (aka the China Anti-Cult Association, a group established by the CCP in the name of non-governmental organizations to persecute Falun Gong) 
2005: executive deputy director of the 610 Office of the Central Committee of the Chinese Communist Party (CCP)
Before 2005: deputy minister of the Ministry of State Security of the CCP
Main Crimes
On June 10, 1999, the CCP established the 610 Office, an extralegal agency specifically tasked to persecute Falun Gong. Its official name is the "Leading Group of the CCP's Central Committee for Handling the Falun Gong Issue." 
In addition to the 610 Office, the Political and Legal Affairs Committee (PLAC) is another extra-judiciary agency created to oversee the daily operations of the nationwide persecution. 
Since Gao became the deputy director of the 610 Office and the deputy secretary-general of the Central PLAC in 2005, he closely followed the persecution and attended many public events to deliver speeches slandering Falun Gong. 
From November 22 to 26, 2007, the Annual Conference of the China Anti-Cult Association was hosted by the Zhejiang Provincial Anti-Cult Association in Hangzhou City, Zhejiang Province. Gao attended the conference as the deputy director of the Central 610 Office and made a speech on the current goals in the suppression of Falun Gong. He also attended the so-called "Anti-Cult, Promoting Harmony" cultural evening hosted by the Zhejiang Provincial 610 Office.
On December 6, 2010, the "Seminar on the Developmental Trends of Emerging Religions" was held in Beijing by the Institute of World Religions of the Chinese Academy of Social Sciences. Gao attended the meeting as a senior consultant of the China Care Association.
The 10th founding anniversary conference of the China Anti-Cult Association (China Caring Association) was held at the Beijing Friendship Hotel from November 13-14, 2010. Gao attended the conference as deputy director of the Central 610 Office and delivered a speech.
On September 5, 2011, Gao, as deputy director of the Central 610 Office, visited the Hebei Provincial Foreign Languages Institute. He was accompanied by Zhai Haihun, deputy director of the Hebei Provincial Department of Education, Li Jianfang, deputy secretary of Hebei Provincial PLAC, and Zhu Xianjun, deputy director of the Hebei Provincial 610 Office.
Persecution During Gao's Tenure from 2005 to 2015
Falun Gong was persecuted most severely while Gao served as the deputy director of the Central 610 Office. Beginning in August 2005, the 610 Office implemented a new round of persecution against the practitioners, including massive arrests and brutal torture. During Gao's tenure between 2005 and 2015, at least 1,272 deaths of practitioners were confirmed, including 392 death cases in 2005 alone.
Ms. Liu Zhifang was arrested in July 2005 and detained in the Lanzhou Legal Training School (a brainwashing center in disguise). Because she refused to renounce her faith, she was held in solitary confinement and handcuffed behind her back for a long time. She was tortured to death by the end of the month. Staff members from Lanzhou Legal Training School claimed that she committed suicide and censored the news of her death.
In 2006, the deaths of 216 Falun Gong practitioners were confirmed in 26 provinces and municipalities. Mr. Yin Anbang, 38, was tortured to death in Tailai Prison, Heilongjiang Province on August 15, 2006. His back was bruised and his toes had festered, according to his family.
In 2007, one year prior to the Beijing Olympic Games, the 610 Office intensified the arrests of the practitioners under the pretext of maintaining social stability for the Olympic Games.
It's reported by Minghui.org on December 26, 2007, that guards from the Jilin City Detention Center and Police Dog Training Base of Jilin Province shocked the practitioners with electric batons, beat them, force fed them, as well as putting plastic bags filled with chili pepper powder over their heads.
Ms. Mu Ping was force fed with chili oil, which severely damaged her throat. Then the detention center doctor operated on her without using any anesthesia. One of her arms was disabled due to the torture. Her fingers and toes were pierced with bamboo sticks, and her face, hands, and feet were shocked with electric batons. 
On February 19, 2008, the PLAC and the 610 Office secretly issued a document titled "Guidelines on Effectively Maintaining Social Stability and Ensuring the Safety of the Beijing Olympics." The document reiterated the order for persecuting Falun Gong practitioners, resulting in massive arrests and prison sentences.
According to available statistics, between the end of 2007 and March 11, 2008, at least 1,878 practitioners were arrested in 29 provinces and municipalities, including over 190 practitioners arrested in Beijing from December 2007 to mid-March 2008.
In 2010, Minghui published more than 1,680 torture cases in forced labor camps and prisons. The provinces of Heilongjiang, Shandong, Jilin, and Hebei recorded the most severe persecution. At least 78 practitioners were tortured to death in custody in 2010.
Ms. Liu Shuling, 54, was tortured to death on July 3, 2010, in the Harbin City Drug Rehabilitation and Labor Camp of Heilongjiang Province. According to a witness, Ms. Liu was tied to a metal chair and died from electric shocks. Her left ear and neck were severely burned.
In 2011, the Central 610 Office ordered regional 610 Offices and the police at all levels to arrest practitioners prior to the National People's Congress and Chinese People's Political Consultative Conference. From mid-June to July 10, 404 practitioners were arrested from Panzhihua City, Miyi County, Dazhou City, Deyang City, and Guanghan City of Sichuan Province. It has been confirmed that the 610 Office and the Sichuan Province PLAC ordered the arrests.
According to Minghui, 76 Falun Gong practitioners were persecuted to death in 2011. At around 1 a.m. on March 8, 2011, Mr. Liu Chuanjiang was tortured to death in Jiamusi Prison Hospital. Before he died, the guards shocked him with four electric batons, smashed his hips and broke his arm. His family was forced to sign an agreement to cremate his body on March 10.
Black jails, such as brainwashing centers, are often disguised as "Legal Education Schools." In 2012, the Central 610 Office and PLAC allocated more than two billion yuan to local 610 Offices to persecute Falun Gong.
Ms. Jiang Meilan, 65, was arrested at home on September 7, 2012, and taken to the Laodaohe Legal Education and Training Center in Changsha City, Hunan Province. She was on the verge of death by the end of the month. She was covered in bruises from being beaten. Her mouth and internal organs were injured, and she had abnormal vaginal bleeding. She passed away on October 2, the day after she was released.
In 2012, at least 154 Falun Gong practitioners were tortured to death.
In 2013, although the notorious forced labor camp system was abolished, the 610 Office turned to brainwashing centers to persecute the practitioners. In 2013, 27 provinces and municipalities held 157 brainwashing sessions and at least 737 practitioners were detained.
Also in 2013, a total of 108 death cases were reported, including 74 cases in 2013, and 34 deaths that took place before 2013. At least 4,942 practitioners were arrested, 796 practitioners were sentenced and 16 were given labor camp terms before the labor camps were shut down. 
On the evening of March 29, 2013, authorities in Harbin City, Heilongjiang Province dispatched a large number of police officers and arrested at least 61 practitioners. Their homes were ransacked, and 14 were sentenced to prison, with terms ranging from three to thirteen years.
In 2014, 6,415 arrests were recorded, with many in groups. On July 18, 2014, 29 practitioners were arrested in Changchun City, Jilin Province. On September 2, more than 30 practitioners and their family members were arrested in Tonghua City, Jilin Province. The largest arrest of over 100 practitioners took place on September 17, in Lianyungang City, Jiangsu Province.
Among the arrested practitioners, 969 of them were detained in 158 brainwashing centers in 27 provinces and municipalities.
On June 9, 2014, the Inner Mongolia 610 Office issued a "confidential notice" [the left panel shown in the image below] ordering local authorities to "collect the names of Falun Gong practitioners in Inner Mongolia." The notice required local, residential, and township committees to submit their lists of names by July 10, 2014, and nearby city governments before July 15, 2014, just days before July 20, one of the CCP's "sensitive dates".
The 610 Office emphasized the use of police information systems to achieve "precision" in the "battle against Falun Gong." The notice also stressed "strict control on confidentiality and prevention of information leakage," as well as "preventing generating negative effects on society." The document indicated that this operation was a nationwide action and the order came from the Central 610 Office and the Ministry of Public Security.
In addition to the arrest cases, another 983 practitioners were sentenced in 2014, an increase of 23.5% from 796 in 2013. At least 65 practitioners received prison sentences of seven years or longer, with the maximum sentence being 12 years.
In 2014, 91 practitioners were tortured to death. Mr. Wang Haijin, of Hebei Province, was arrested on April 22, 2014, and his home was ransacked. He was transferred to the Funing City Detention Center on the same day. During three months of detention, he was brutally beaten, force-fed, and sexually assaulted. His body shook when he tried to walk, and his mind was in a trance. His vision was blurry, and he was extremely weak. He passed away on October 9, 2014. He was only 46 and was survived by his wife and two children.
Ms. Zhang Shuxian, 53, was arrested by police in Tumen City, Jilin Province on August 7, 2014. She was tortured to death within 24 hours. Her family members saw that her body was covered in scars from the chest down to her thighs; the skin on her leg was also torn. Electric baton burns were found around her genitals. Her back had bloodstains after being kicked at.
Ms. Cui Zhanyun was arrested by police in Yushu City, Jilin Province on September 9, 2014. She was taken to the Yushu City Brainwashing Center on September 12. After being forced to take unknown drugs, she began to experience sore arms and neck and back pain. She was unable to eat. She passed away two months later on November 3.
According to data collected by Minghui, at least 19,095 incidents of practitioners being harassed, arrested, or detained were reported in 2015. A total of 878 practitioners were sentenced in 2015, with the youngest practitioner being 23-year-old Ms. Bian Xiaohui from Hebei Province. The oldest practitioners sentenced included Ms. Liao An'an from Gansu Province and Mr. Wang Jiaguo from Liaoning Province, both in their 80s.
On July 11, 2015, the police Harbin City coordinated the arrests of more than 80 practitioners. Four practitioners were sentenced later on.
In 2015, 95 practitioners were persecuted to death. At least eight of them were tortured to death in prison.
Mr. Dong Hanjie was a senior engineer who was sentenced to five years in prison by the Zhuozhou City Court in Hebei Province on February 11, 2015. Around August 16, his family members went to the detention center to visit him. After that, he was transferred to Jidong Prison. In less than two months, on October 10, 2015, Mr. Dong Hanjie was persecuted to death in Jidong Prison. He was 62.
Due to the CCP's covert persecution of Falun Gong practitioners and censorship of information, these confirmed cases are only the tip of the iceberg. 
All content published on this website are copyrighted by Minghui.org. Minghui will produce compilations of its online content regularly and on special occasions.