Crimes Committed by Jian Biao in the Persecution of Falun Gong
(Minghui.org) July 20, 2022 marked 23 years since the Chinese Communist Party (CCP) began to suppress Falun Gong in 1999. Around this anniversary, Falun Gong practitioners in 38 countries submitted an updated list of perpetrators, including those in law enforcement, judiciary branches, as well as the Political and Legal Affairs Committee, to their respective governments, urging that those on the list (and their family members) be barred from entry, and their assets frozen.
The 38 countries include the United States, the United Kingdom, Canada, Australia, New Zealand, France, Italy, Spain, the Netherlands, Poland, Belgium, Sweden, Austria, Ireland, Denmark, Finland, Czechia, Portugal, Greece, Hungary, Slovakia, Luxembourg, Croatia, Slovenia, Latvia, Estonia, Cyprus, Malta, Japan, South Korea, Indonesia, Switzerland, Norway, Liechtenstein, Israel, Mexico, Chile, and Dominica.
Please refer to the article "New List of Perpetrators Submitted to 38 Governments on the 23rd Anniversary of the Persecution of Falun Gong" for details.
Jian Biao, former secretary of the Chaoyang Municipal Party Committee of Liaoning Province is on the list.
Perpetrator Information
Full Legal Name of Perpetrator: Jian (last name) Biao (first name) (蹇彪)Gender: MaleCountry ChinaDate/year of Birth: May 1964Place of Birth: Heishan, Liaoning Province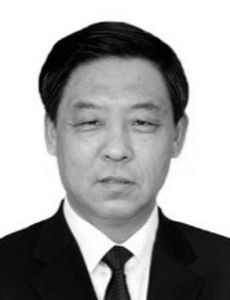 Jian Biao
Title or Position
May 2021 – Present: Deputy secretary of the Leading Party Group of Shenyang Chinese People's Political Consultative Conference
March 2014 – May 2021: Secretary of the Chaoyang Municipal Party Committee
Main Crimes
During Jian Biao's 7-year tenure as secretary of the Chaoyang Municipal Party Committee, at least 463 Falun Gong practitioners were arrested and 113 were sentenced, with the longest prison term being 12 years. Another 79-year-old practitioner was sentenced to 11.5 years. At least four practitioners, including Li Jiechun, Fu Jinghua, Li Guojun, and Huang Junyi, died a a result of the persecution.
Nearly 40 female practitioners in Chaoyang City have been incarcerated since 2014 in Liaoning Women's Prison. More than a dozen male practitioners were imprisoned in other prisons across the province. Some fell into critical condition from torture.
More than 200 people were arrested in 2015, and more than 50 people were sentenced to prison with terms of up to 12 years in prison.
On November 9, 2015, Jian Biao directly issued the order to persecute Falun Gong practitioners "strictly, severely, and expeditiously." He dispatched the police force to mass arrest Falun Gong practitioners who had filed legal complaints against Jiang Zemin, the former president who launched the persecution of Falun Gong.
When the detention facilities in Chaoyang couldn't hold so many Falun Gong practitioners, the authorities transferred the overflow to the Panjin City Detention Center and Huludao Detention Center. Items confiscated from the practitioners' homes piled up at the police stations. The practitioners were extorted or raided of nearly three million yuan. Nearly all practitioners in Chaoyang City were harassed.
Select Death Cases
1. Mr. Li Jiechun Dies in Dalian Prison
Mr. Li Jiechun, of Beipiao City, Liaoning Province, was arrested on September 7, 2016, and sentenced to a five-year prison term by the Beipiao City Court on December 29, 2016. He was later transferred to Dalian Prison – in July 2017. The guards once deprived him of sleep and forced him to sit on a narrow bench that was two fingers wide and 15 centimeters high, for five days. He died from the torture on December 3, 2018, at the age of 62.
2. Wife Dies in Custody, Husband Sentenced to Ten Years
After living away from home for ten years to avoid being persecuted for his faith in Falun Gong, Mr. Yin Guozhi, a 54-year-old Chaoyang City, Liaoning Province resident, was arrested and quickly sentenced to a ten-year prison term. His sentencing happened around the same time that his wife died, after suffering years of persecution for their shared faith.
The couple's ordeal started when a group of officers came to arrest them on July 28, 2009. While Mr. Yin escaped and was forced to live away from home, his wife, Ms. Fu Jinghua, was arrested and sentenced to seven years.
Three years after Ms. Fu was released from prison in 2015, the police kept harassing her, and threatened to sentence her to 16 years for upholding her faith. Fearing further persecution, Ms. Fu had to live away from home. She fell ill shortly after leaving home and passed away in her rental apartment on December 31, 2019. She was 53 years old.
After spending ten years on the run, Mr. Yin was arrested on September 26, 2019 and sentenced to a ten-year prison term by the Jianping County Court. The authorities didn't inform his family of his case status, until he was sent to the Jinzhou Prison.
3. Ms. Li Guojun Sentenced to Eleven Years and Dies Six Months after Medical Parole
Ms. Li Guojun, of Chaoyang City, was arrested on November 9, 2015 and sentenced to eleven years in prison. She was brutally tortured in custody until she was in critical condition. She passed away on May 5, 2020, six months after being released on medical parole. She was 53 years old.
Select Sentencing and Torture Cases
1. Ms. Song Shouyun Tortured into a Coma
When Ms. Song Shouyun was home alone on October 24, 2016, a local police officer forcibly broke in and arrested her without showing any identification. Ms. Song was taken to the Chaoyang Detention Center. Her family received a call from the Chaoyang Detention Center in the middle of the night on September 28, 2017, and were told that she was dying, and being revived in a hospital. She remained unconscious until May 2018.
Ms. Song was often tortured by criminals while she was in the detention center. Throughout the 2016 winter season, she was only allowed to wear her underwear and sleep on icy wooden planks at night. She trembled from the cold and curled up trying to sleep. Due to long-term exposure to the cold and various other physical tortures, her health deteriorated. She was once even beaten until blood spewed out of her nose and mouth.
She became emaciated as a result of the long-term physical abuse and the pain of decaying ankles. Her hands trembled and were too weak to pick up anything. She has been in Chaoyang Second Hospital for more than two years now, unable to talk, eat, or remember anything.
Ms. Song Shouyun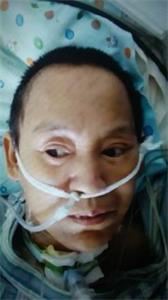 Ms. Song Shouyun, eight months after being in a coma
2. 72-year-old Wang Xiaozhi Unjustly Sentenced to Prison
Ms. Wang Xiaozhi and Ms. Li Yunfeng were arrested on May 10, 2018. The police forced Ms. Wang to bring them to her home, and ransacked the place. While being held at the Chaoyang City Detention Center, the guards forced her to wear a winter jacket during the hot summer. They also forced her to sit on a wooden bed for long periods of time, recite prison rules, watch propaganda videos, and sing propaganda songs.
At every major holiday, the guards thoroughly searched her room and stripped off her clothing to check if she was keeping anything related to Falun Gong. She was also given limited time to brush her teeth and use the restroom. Ms. Wang wasn't allowed to bathe herself for the entire winter. After nearly one year of detention, she was sentenced to five years in prison by Longcheng Court. She was taken to Liaoning Women's Prison on March 18, 2019.
3. Mr. Zhao Changfu was imprisoned multiple times and tortured
Mr. Zhao Changfu and his wife, Ms. Sun Guangli were arrested on August 22, 2018, and their home was ransacked. Mr. Zhao was taken to Lingyuan City Detention Center. He protested the persecution by going on a hunger strike. As a result, he was force-fed and tortured.
Due to the long-term brutality during his detention, Mr. Zhao suffered severe physical and mental injury. His feet festered and oozed pus. His systolic blood pressure rose to as much as 220 mmHg, and he was very weak.
When his relatives went to visit him, he was carried out by four people, as he could not walk by himself. The Lingyuan City Court held a secret trial against Mr. Zhao on June 5, 2019 in Xidayingzi Court of Chaoyang City and sentenced him to four years and six months in prison.
Torture illustration: Hung up in a spread-eagle position
4. 72-year-old Ms. Dong Shuxian was sentenced to seven years without trial
Ms. Dong Shuxian, a 72 year old from Chaoyang City, Liaoning Province, was sentenced to seven years in prison without her knowledge on July 14, 2020. Three court staff members and three police officers broke into her home and announced that she was sentenced to seven years for practicing Falun Gong. Ms. Dong was in total shock. She later asked the court's presiding judge, "What did I do? I have been staying at home and have no idea what's happening. Why have I been sentenced to seven years? What law did I break? You need to show me the documents."
All content published on this website are copyrighted by Minghui.org. Minghui will produce compilations of its online content regularly and on special occasions.