Hebei Man Dies in Prison Hospital 16 Months after Being Jailed for His Faith
(Minghui.org)
Name: Yang ZhixiongChinese Name: 杨智雄Gender: MaleAge: 58City: BaodingProvince: HebeiOccupation: Former journalist and real estate sales managerDate of Death: August 10, 2022Date of Most Recent Arrest: September 26, 2019Most Recent Place of Detention: Tangshan Union (Xiehe) Hospital
Sixteen months after a Baoding City, Hebei Province, man was transferred to the Jidong No. 5 Prison to serve a seven-year term for practicing Falun Gong, Mr. Yang Zhixiong passed away on August 10, 2022, in the hospital affiliated with the prison. He was 58 years old.
Falun Gong, also known as Falun Dafa, is a spiritual discipline that has been persecuted by the Chinese communist regime since 1999.
According to Mr. Yang Zhixiong's family, when they saw his body at the Tangshan Union (Xiehe) Hospital, he was emaciated and his eyes and mouth were wide open.
Mr. Yang fell into a coma on June 30, but the guards waited for two days before taking him to the hospital. Prior to that, he had often struggled with pain in his back and legs.
For nearly 40 days, between July 2 and August 10, Mr. Yang was kept in the intensive care unit and his family visitation was restricted. A prison guard told his family after his passing that if Mr. Yang had renounced Falun Gong, they wouldn't have treated him this way.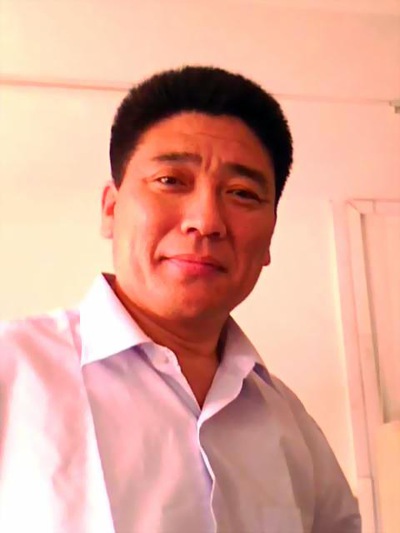 Mr. Yang Zhixiong
Mr. Yang was arrested on September 26, 2019, and sentenced to 6.5 years on December 1, 2020. He immediately filed an appeal, which was turned down eight days later. He was taken to the Jidong No. 5 Prison around April 2021. The prison never allowed him to call his family because he refused to renounce Falun Gong. His family went to the prison once but were turned away by the guards, citing the pandemic as an excuse.
Between May and June 2022, the prison called Mr. Yang's family twice. In the first call, they ordered them to pay 500 yuan for his living expenses, and the second time, they demanded 3,000 yuan to treat his lumbar disc herniation.
The prison called Mr. Yang's family again in July and said that he had been admitted to the intensive care unit at Tangshan Union (Xiehe) Hospital. This time, his family was allowed to visit him at the hospital.
According to his family, Mr. Yang was emaciated, yet the guards still kept him handcuffed and shackled. The doctor told his family that he was found to have myeloma (cancer of the plasma cells). As he was extremely weak, they couldn't operate on him and only gave him blood transfusions and protein drips.
Mr. Yang's wife, Ms. Qi Hongjin, is still living away from home to avoid being persecuted for their shared faith in Falun Gong. Their son, traumatized by years of persecution and deceived by the communist regime's slanderous propaganda defaming Falun Gong, was even reluctant to bring his father home and care for him.
A few weeks after his son's July visit, the prison informed him of Mr. Yang's passing on August 10.
Mr. Yang was the third Falun Gong practitioner who died while serving time at the Jidong No. 5 Prison in the past year. Mr. Pan Yingshun, a pharmacy owner, died in July 2021, fourteen months after he was imprisoned to serve a 4.5-year term. Mr. Han Junde passed away in April 2022 while serving an 8.5-year term. Due to abuse in prison, he developed severe anemia, became blind in one eye and eventually lost the ability to walk and was confined to a wheelchair. Both Mr. Pan and Mr. Han were also held at the Tangshan Union Hospital before they died.
Past Persecution
Prior to his latest prison term, Mr. Yang, a former journalist and real estate sales manager, was sentenced to four years after an arrest in June 2003. His wife, Ms. Qi Hongjin, who was arrested at the same time, was given two years of forced labor for practicing Falun Gong. As his employer had fired him when he was released, Mr. Yang had to do odd jobs to make ends meet. In 2008, he was tricked by authorities and checked into a brainwashing center where he was held for a month.
On November 3, 2012, less than one month after he started a new job as a real estate sales manager in Beijing, Mr. Yang was arrested again by Guo Junxue in Beijing and put on trial at the Xiong County Court on December 25. He was sentenced to three years and transferred to the Jidong Prison on January 16, 2013.
His last arrest was on September 26, 2019, after he was stopped at a highway toll station as he forgot to bring his ID with him. The police arrested him and ransacked his home after discovering that he was a Falun Gong practitioner. He stood trial on December 1, 2020, and was sentenced to seven years.
In addition to the persecution that Mr. Yang and his wife have suffered, his mother-in-law died as a result of the persecution.
Related reports:
Hebei Man Serving Time for His Faith in Critical Condition
After Losing His Job and Serving Seven Years, Hebei Man Sentenced to Another Seven Years for His Faith
Court Hearing Proves Mr. Yang Zhixiong Is a Good Man
Former Legal Daily Reporter Disappears for Over a Month, Now Faces Sentencing
Mr. Yang Zhixiong's Whereabouts Unknown After His Arrest in Beijing
All content published on this website are copyrighted by Minghui.org. Minghui will produce compilations of its online content regularly and on special occasions.