Austria: Series of Events Held to Call Attention to the Persecution of Falun Dafa
(Minghui.org) Falun Dafa practitioners held a series of activities in several cities across Austria on June 11-25, 2022. They informed people about Falun Dafa and how the Chinese Communist Party (CCP) is persecuting this cultivation practice. Many people signed the petition calling for an end to the persecution.
Practitioners attended Wir in Ottakring of Vienna, on June 11, 2022. While they demonstrated the Falun Dafa exercises on stage, another practitioner explained what Falun Dafa was about. They also taught locals how to fold paper lotuses, an activity that was enjoyed by adults and children.
Practitioners also attended Little Festival, an Austrian cultural event, on June 19, 2022. They set up a tent, and decorated it with many paper lotuses. Paper lotuses symbolize practitioners in China remaining pure and bright amidst the dark persecution. In addition, practitioners demonstrated the exercises and distributed fliers. 
Practitioners held Information Day in Eisenstadt on June 24, 2022. Many people stopped to sign the petition and take fliers. A local news reporter came and planned to write a report about the activity.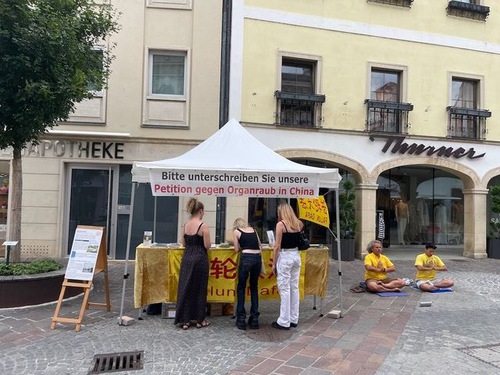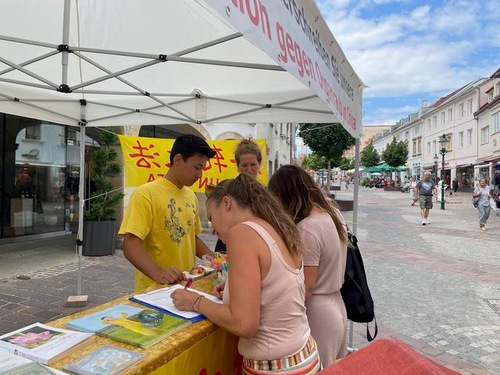 Practitioners held Information Day in Eisenstadt, Austria on June 24, 2022. 
Practitioners held another Information Day at Graz on June 25, 2022. Many people were seen strolling along the streets of Graz that day. Upon seeing the banner "Sign to Help Stop the CCP's Forced Live Organ Harvesting", many people signed the petition.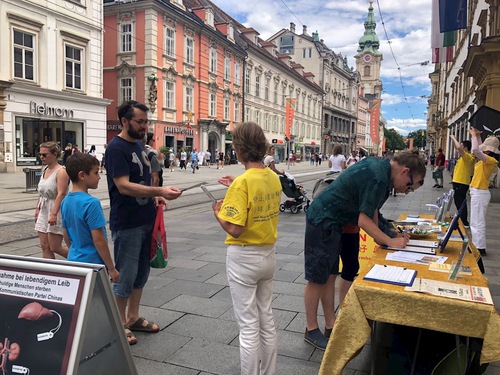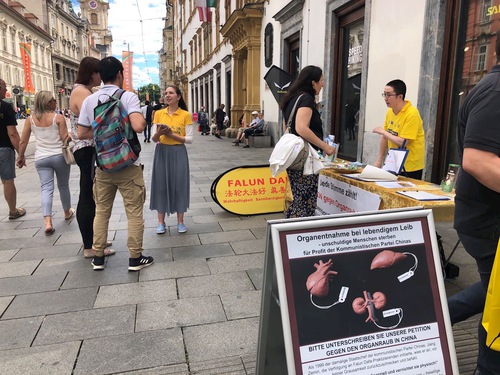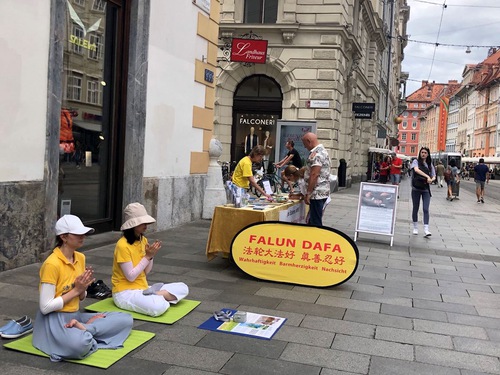 Practitioners held an Information Day in Graz, Austria on June 25, 2022.
After talking with a practitioner for a long time, a man praised practitioners for their courage in exposing the CCP's crimes. Before leaving, he thanked practitioners, and wished them all the best in their effort to expose the atrocities committed by the CCP. 
All content published on this website are copyrighted by Minghui.org. Minghui will produce compilations of its online content regularly and on special occasions.