New Zealand: Dignitaries Support Falun Dafa Rally and March, Condemn CCP Brutality
(Minghui.org) Falun Gong practitioners held a rally and march at Queen Elizabeth Square on June 25, 2022, to commemorate the United Nations International Day in Support of Victims of Torture. They explained how Falun Dafa, also known as Falun Gong, has been persecuted by the Chinese Communist Party (CCP) since July 1999 and urged people to help stop the brutality. 
Former city councilors, human rights lawyers, and representatives from the Auckland Council for Civil Liberties as well as numerous non-governmental organizations attended the event. They include New Zealand Amnesty International, Tibetan Association, Federation for a Democratic China, underground churches, and Christian organizations. They called for an end the to CCP's crimes against Falun Dafa and other minority groups, and to sanction the human rights perpetrators. 
A march took place in the afternoon led by the Tian Guo Marching Band.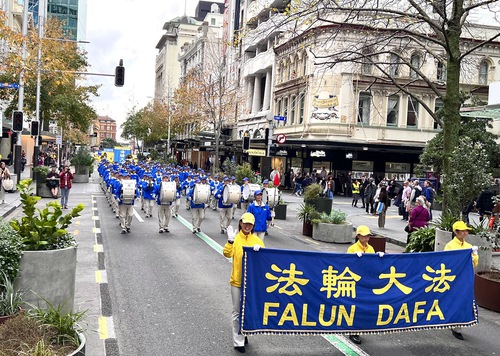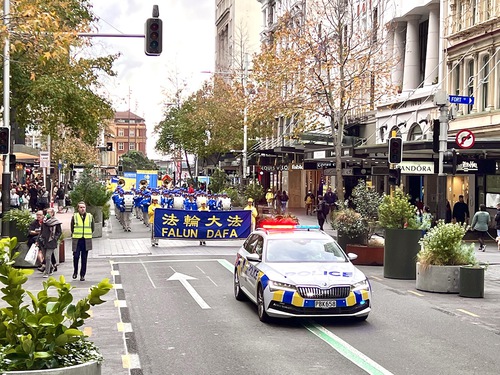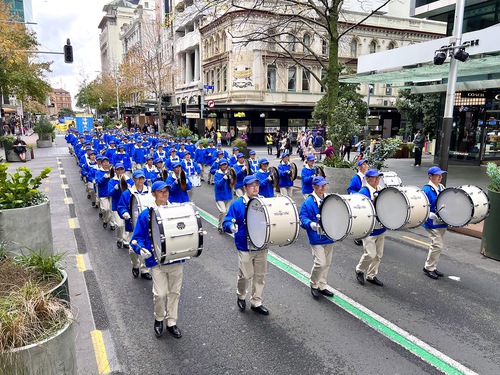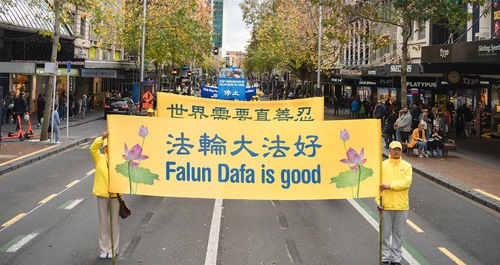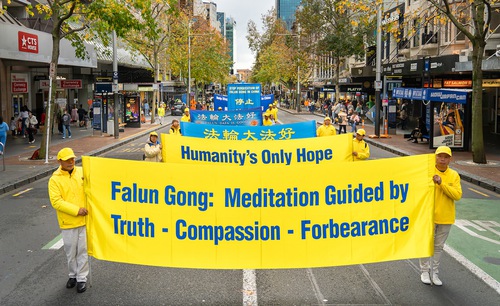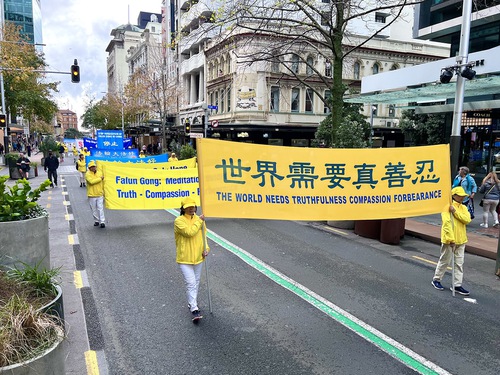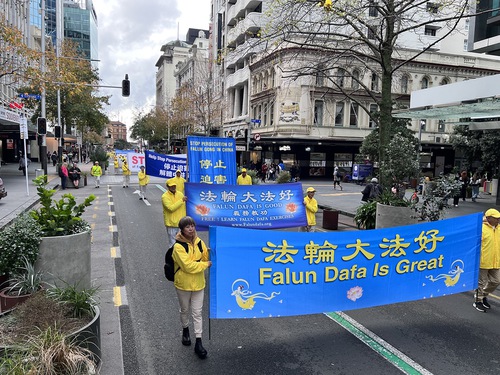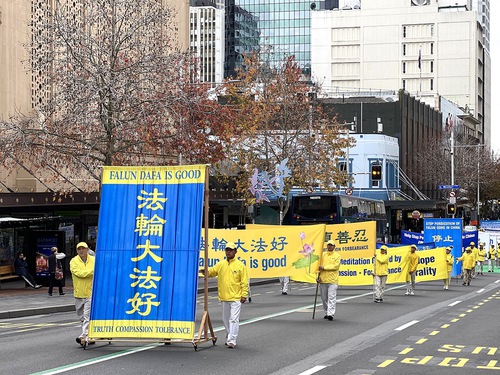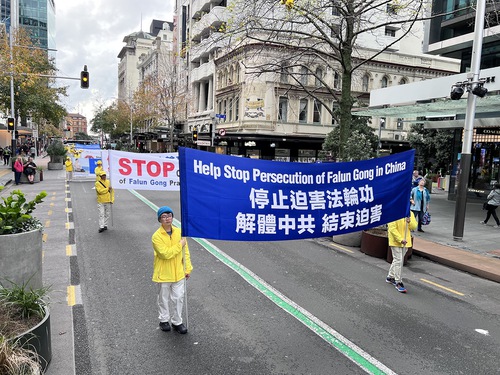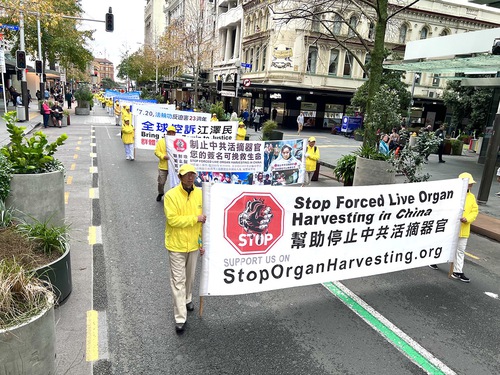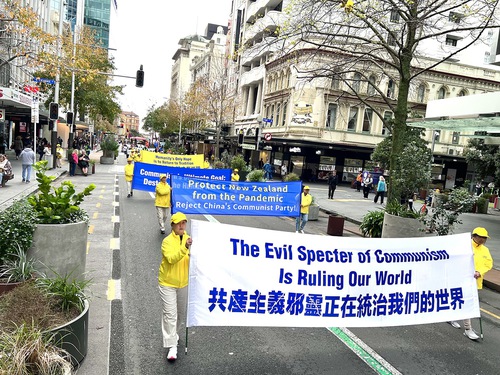 Practitioners held a march in Auckland, New Zealand, on June 25, 2022, to remind people of the ongoing persecution in China.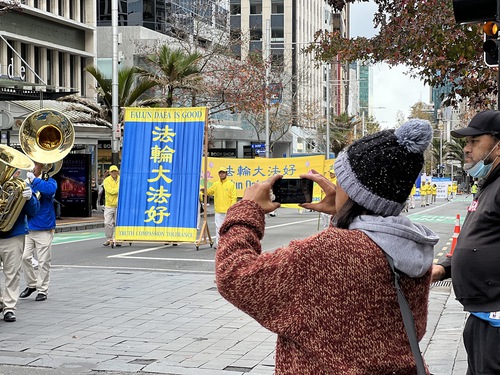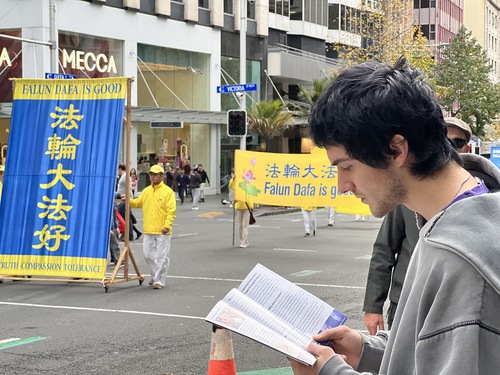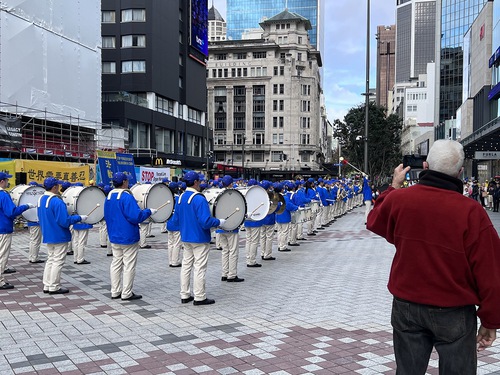 People took pictures and videos of the march.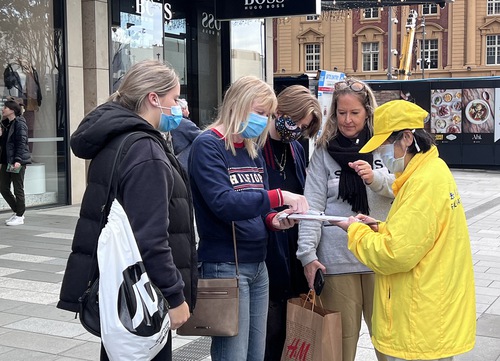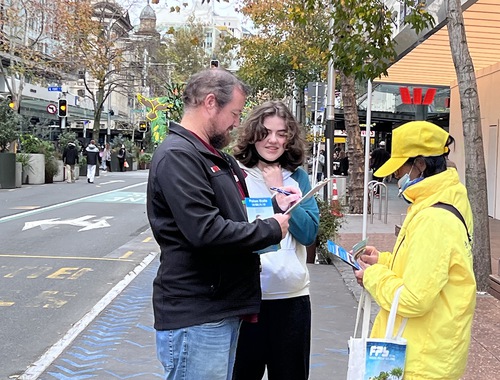 Passersby sign a petition calling for an end to the persecution in China 
Amnesty International: Human Rights Lawyers Suppressed in China
Margaret Taylor, manager of Amnesty International New Zealand wrote a letter to show her support. She said her organization was happy to commemorate the United Nations International Day in Support of Victims of Torture with Falun Dafa practitioners. "Because of their belief, practitioners have been persecuted in China including torture. In fact, some practitioners present at the events and their family members have experienced these tragedies personally. According to information collected by Amnesty International, the human rights condition in China continues to deteriorate." 
She said, "Suppression by the CCP has affected numerous groups including Falun Gong, Tibetans, Uyghurs, and house churches. The persecution is multifaceted such as political indoctrination, arbitrary detention, and mental, physical and emotional torture. To make things worse, the human rights violation has also extended to family members. 
"Not only that, human rights lawyers in China also face harassment, intimidation, long-term detention at will, and unfair trials. Amnesty International believes, 'it's better to light a candle than curse the darkness.'" That is why she hopes more people will urge the New Zealand government to help end the atrocities in China. 
Implement the Magnitsky Act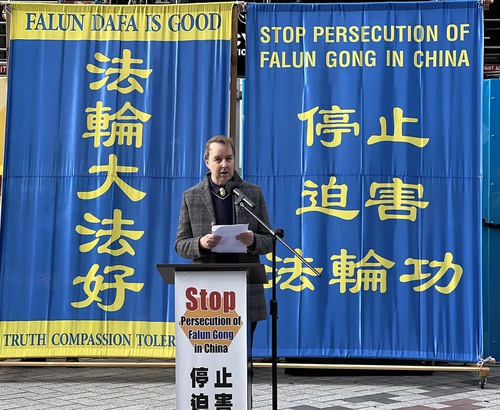 Human rights lawyer Kerry Gore 
Renowned human rights lawyer Kerry Gore said that Falun Dafa practitioners in China have suffered all kinds of mistreatment. They include unlawful arrest and detention, solitary confinement, denial of legal representation, violent beatings, sleep deprivation, waterboarding, physical torture, and psychological torture. In addition, there is also psychiatric abuse that causes permanent nerve damage. Furthermore, there is forced labor and forced organ harvesting, state-sanctioned murder. All of this has been documented by human rights organizations. 
Mr. Gore also said that New Zealand ratified the Convention Against Torture (CAT) in 1989. The country needs to do more to help prisoners of conscience and hold the perpetrators accountable through legislation such as the Magnitsky Act. 
End the Brutality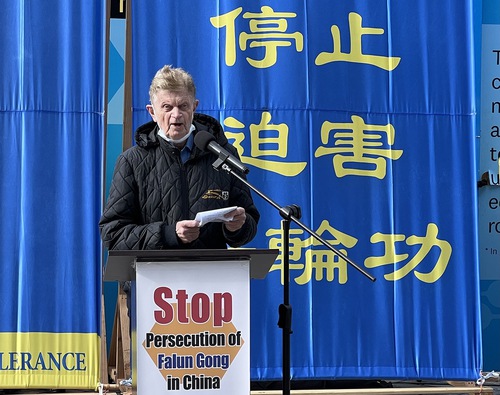 Barry Wilson from the Auckland Council for Civil Liberties 
Barry Wilson, president of the Auckland Council for Civil Liberties, called on more support to help those who are tortured. He said, "One of the worst examples is forced organ harvesting from Falun Dafa practitioners. Independent investigations from the U.K. show that the CCP has been suppressing Falun Gong since 1999 and harvested organs from living practitioners. Moreover, the CCP also suppressed house churches, Tibetans, Buddhists, and Hong Kong residents. This is a severe human rights crisis of our era." 
Wilson held that in contrast to the situation in China, people in New Zealand could openly criticize the CCP's human rights abuses. Similar to the Magnitsky Act passed by the U.S. in 2016, he hoped New Zealand could adopt similar measures to bar human rights perpetrators from entry and freeze their assets overseas.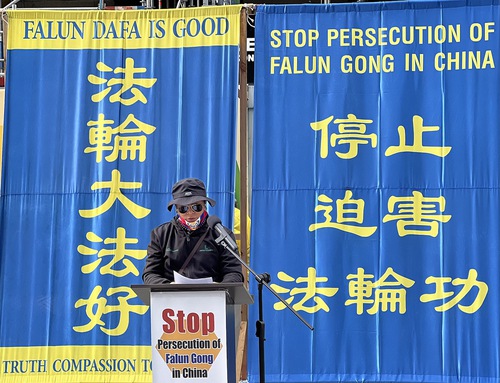 Nyandak Rishul from the Tibetan Association
Nyandak Rishul from the Tibetan Association said, "Everyone should have freedom of belief." He also pointed out he and other people at the event were against the CCP, not Chinese people. "This is because the CCP deprives people of their freedom of belief, speech, and assembly." He reiterated that it is time for people to join together and oppose the CCP in a non-violent manner. Citing words from Martin Luther King he said, "In the end, we will remember not the words of our enemies, but the silence of our friends."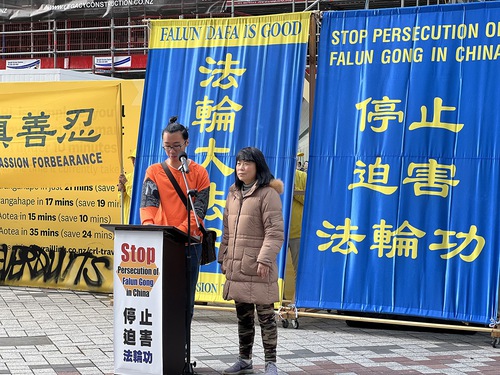 Qian Ailing (right) is from Federation for a Democratic China.
Qian Ailing, deputy secretary of the Federation for a Democratic China said, "The CCP has treated Falun Dafa as an enemy of the state since 1999. Even now, practitioners are still arrested and detained at will, and have become victims of forced organ harvesting. Only by ending the CCP's brutality can the Chinese people reclaim their dignity." 
Support from Spectators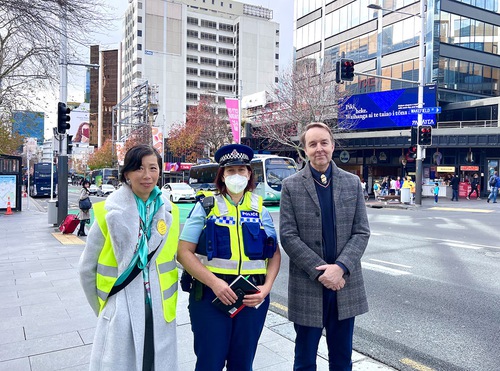 Police officer Wendy Pickering (middle) praised Falun Dafa. 
Wendy Pickering, a police officer, said the music played by the Tian Guo Marching Band is excellent and people were moved by the performances. In addition, the principles of Truthfulness-Compassion-Forbearance will also benefit society significantly.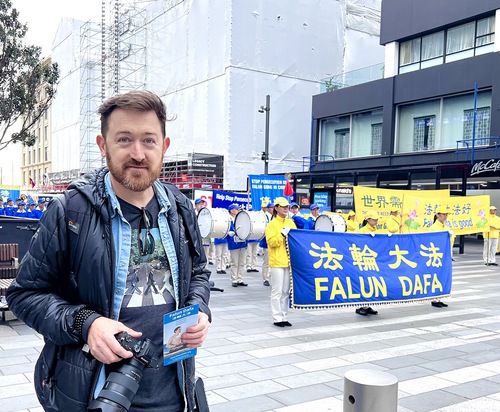 Photographer Shay Lawrence
Shay Lawrence is a photographer and he took many pictures of the band. "I like everything about the band," he explained. He said, "The meditation exercises bring peace and integrity, which makes a vicious regime such as the CCP worried. Despite the persecution in China, our world needs the principles of Truthfulness-Compassion-Forbearance." 
Businessman Luciano Garcia was in Guangdong Province in south China in 2013, when he first heard about the forced organ harvesting. "Many people are still unaware of the atrocities in China and that is why events like this are very important. I hope New Zealand will pass laws that ban organ tourism," he said.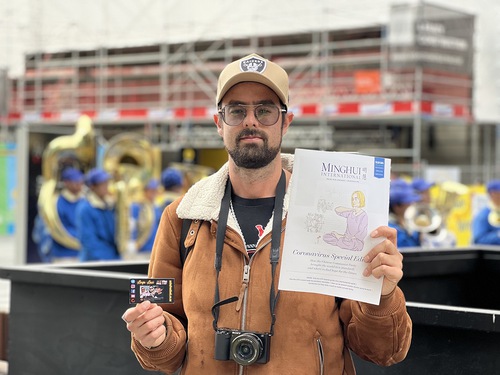 Lingo Lewi, a social-media activist 
Social-media activist Lingo Lewi speaks fluent Chinese. He has a deep interest in traditional Chinese culture and has visited 32 cities in China. He knows Falun Dafa practitioners are non-political and exposing the CCP's brutality is critical because it's important to end the forced organ harvesting. 
All content published on this website are copyrighted by Minghui.org. Minghui will produce compilations of its online content regularly and on special occasions.