74-year-old Man Dies While Detained for Practicing Falun Gong
(Minghui.org)
Name: Liu QingfeiChinese Name: 刘清飞Gender: MaleAge: 74City: ShenyangProvince: LiaoningOccupation: N/ADate of Death: April 24, 2022Date of Most Recent Arrest: August 28, 2021Most Recent Place of Detention: Liaozhong District Detention Center
Video footage that went viral on Chinese social media showed several morgue workers in Shanghai stunned to realize that an elderly man in a body bag was still alive. They called the nursing home where the man had been living, and the latter dispatched employees to take him back to the facility.
While the man in Shanghai was rescued from being cremated alive, another man, this one in Shenyang City, Liaoning Province, was declared dead when he was still alive and indeed ended up losing his life.
Mr. Liu Qingfei's family received a call from the Liaozhong District Detention Center at 8:25 p.m. on April 24, 2022, and was told that the 74-year-old man had come down with a sudden, acute condition and had died despite efforts to resuscitate him in the hospital.
When the family rushed to the hospital, Mr. Liu's eyes and mouth were open. His eyes were still bright and didn't look like the eyes of a dead person. They touched his body and realized that it was still warm. They asked the detention center guards standing on the side, "Why did the doctor stop trying to resuscitate him when he is still alive?"
The guards claimed that Mr. Liu suffered an acute condition at 6:39 p.m. They called the hospital and the ambulance came 20 minutes later. Mr. Liu was pronounced dead at 7:08 p.m. It's not clear if he was in the hospital by 7:08 p.m. It's also not clear who pronounced him dead and why the detention center guards waited until 8:25 p.m. to inform his family.
At the family's insistence, the doctor tried again to resuscitate Mr. Liu, but he died moments later.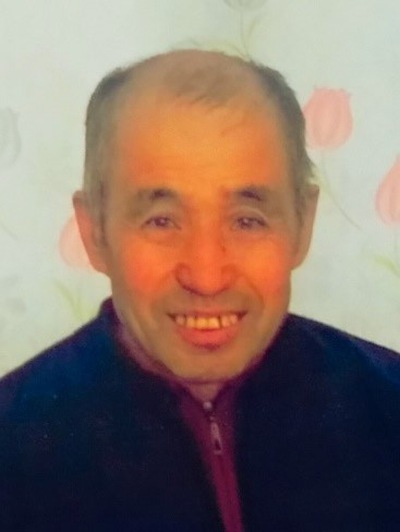 Mr. Liu Qingfei
Mr. Liu was arrested at home on August 28, 2021, by Li Chunlin (a retired officer) and other officers. They broke into his home claiming they were there to give him a COVID-19 vaccination.
While the police were searching Mr. Liu's home, they specifically looked for items related to Falun Gong, a spiritual and meditation discipline that has been persecuted by the Chinese Communist Party since 1999. Mr. Liu's Falun Gong books, a photo of Falun Gong's founder, a computer, a printer, and other personal belongings were confiscated.
The police took him to the Ciyutuo Police Station for interrogation. He refused to answer any questions and tried to clarify the facts about Falun Gong.
A day later, on August 29, Mr. Liu suffered a heart attack after being tortured during the interrogation session. He was very weak and sweating.
The authorities approved Mr. Liu's arrest on September 10 and held him in the Liaozhong District Detention Center. The police submitted his case to the Liaozhong District Procuratorate. The prosecutor indicted him on December 3 and moved his case to the Liaozhong District Court.
Mr. Liu's family suspects foul play in his death. They are keeping his body in the funeral home and are trying to seek justice for him.
Perpetrators' contact information:
Zhang Yufeng (张玉峰), head of Liaozhong District Domestic Security Office: +86-24-87888599, +86-13940378878Li Jinglong (李景龙), deputy head of Liaozhong District Domestic Security Office: +86-13940491237, +86-13909825911Wang Yanlei (王延雷), deputy head of Liaozhong District Domestic Security Office: +86-13940491237Liu Changming (刘长明), officer, Liaozhong District Domestic Security Office: +86-24-87820003Li Chunlin (李春林), retired police officer: +86-13842099600Wang Haiyan (王海燕), prosecutor, Liaozhong District Procuratorate: +86-24-27800503, +86-15995191657Ma Xiaowei (马晓伟), head of Liaozhong District Police Department: +86-24-87801699, +86-24-87899199, +86-24-87882658Yang Yang (杨洋), head of Ciyutuo Police Station: +86-24-27751110, +86-24-87752119Tian Yaodong (田耀东), Party secretary of Huanglatuo Village: +86-15940028885
Views expressed in this article represent the author's own opinions or understandings. All content published on this website are copyrighted by Minghui.org. Minghui will produce compilations of its online content regularly and on special occasions.