Zither Teacher Has Been Missing for Nearly a Year
(Minghui.org) A musician and zither teacher in Dalian City, Liaoning Province, has been missing since March 2021. She disappeared at the time of a major Party meeting. Her family suspects that she was arrested for her faith in Falun Gong, a spiritual discipline that has been persecuted by the Chinese communist regime since 1999.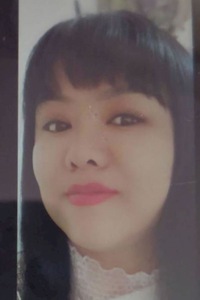 Ms. Wang Guijuan
Ms. Wang Guijuan, around 47, was first arrested at home on May 18, 2020. Her Falun Gong books, laptop, cellphone, MP3, ID, and bank cards were confiscated.
The police took her to a detention center the next day, but she was rejected due to poor health. After bringing her back to the police station, the officers forced her to sit in a metal chair and interrogated her again.
Police ransacked her home one more time when no one was around. Many of her valuables, including jade bracelets, necklace, watches, and zithers, were taken away. One officer complained to Ms. Wang that they were exhausted searching her home.
The police later released Ms. Wang on bail, after ordering her to pay a 2,000-yuan bond and a 500-yuan physical examination fee. One officer in his 30s kept verbally abusing her and Falun Gong. The police also took her cousin's phone number, likely for future harassment.
The police came back the next day at 6 a.m., knocking on her window and door. They returned every two or three days after that to harass her. Unable to live a normal life, she had little choice but to live away from home.
The police suspended Ms. Wang's work WeChat account to prevent her from contacting her clients. As her ID and bank cards were withheld by the police, she was unable to make cash withdrawals or ride the bus.
In March 2021, during the National People's Congress and the Chinese People's Political Consultative Conference, Ms. Wang went missing from the place she had been renting. Her family suspected she was arrested, but the authorities refuse to tell them what happened.
Views expressed in this article represent the author's own opinions or understandings. All content published on this website are copyrighted by Minghui.org. Minghui will produce compilations of its online content regularly and on special occasions.