Previously Incarcerated for 9 Years, Former Teacher Sentenced Again to 5.5 Years
(Minghui.org) A Beijing resident was sentenced to 5.5 years and fined 11,000 yuan on February 21, 2022, for her faith in Falun Gong, a spiritual discipline that has been persecuted by the Chinese communist regime since 1999.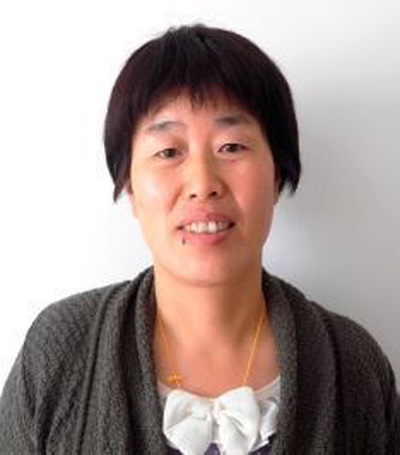 Ms. Gong Ruiping
Ms. Gong Ruiping, 45, was reported by a young man named Qu Yili for talking to him about Falun Gong on July 3, 2021. The police tracked her location through her cellphone and arrested her on July 20. Her two residences were ransacked and her Falun Gong items, including banknotes with messages about Falun Gong printed on them, were confiscated.
Due to strict information censorship in China, many Falun Gong practitioners use creative ways to raise awareness about the persecution, including printing short messages on banknotes.
Ms. Gong was held in the Shunyi Detention Center. The police submitted her case to the Pinggu District Procuratorate on October 22. Prosecutor Qi Yuheng indicted her in late November and moved her case to the Pinggu District Court.
Ms. Gong stood trial on December 15, 2021. The court told her family that they weren't allowed to attend the session during the pandemic, so they were not present.
Ms. Gong's lawyer entered a not guilty plea for her. He pointed out that no law ever criminalizes Falun Gong in China and that the prosecutor failed to provide evidence to show how she undermined law enforcement, as alleged in the indictment.
The lawyer added that the police failed to provide a list of confiscated items after the home raids and that they "declared" the items "illegal" when, by law, only independent forensic services companies can authenticate prosecution evidence. Neither the judge nor the prosecutor responded to his remarks, nor did they interrupt him.
The judge announced the verdict on February 21, 2022. She has appealed the sentence.
Since the persecution began in 1999, Ms. Gong has been incarcerated for over 9 years, including 4 years in prison and more than 5 years in detention centers, forced labor camps, and brainwashing centers. She also lost her job as a teacher. While she was detained, she was beaten, force-fed, and shocked with electric batons. She was injected with toxic drugs and forced to drink urine. A police officer sexually assaulted her.
Perpetrators' contact information:
Tang Lijun (唐丽珺), judge, Pinggu District Court: +86-18600311217Liu Guanghui (刘光辉), court clerk: +86-18600311169Qi Yuheng (戚煜珩), prosecutor, Pinggu District Procuratorate: +86-13911275187
(More perpetrators' contact information is available in the original Chinese article.)
Related report:
Beijing Teacher Arrested Again After Being Incarcerated for 9 Years in Total For Upholding Her Faith
Views expressed in this article represent the author's own opinions or understandings. All content published on this website are copyrighted by Minghui.org. Minghui will produce compilations of its online content regularly and on special occasions.