Crimes of Ma Zhenchuan, Former Director of Beijing Police Department, in Persecuting Falun Gong Practitioners
(Minghui.org) Sanctioning human rights abusers has become a consensus among democratic countries. After the U.S. passed the Magnitsky Act in 2016, Canada, the United Kingdom, and most of the 27-member-country EU enacted similar laws. Australia and Japan are working on the same.
In accordance with these laws, Falun Gong practitioners have compiled lists of perpetrators involved in the persecution of Falun Gong these few years. Every year, they submit several lists to democratic governments, urging them to sanction the named perpetrators.
Starting on July 14, 2021, Falun Gong practitioners in more than 30 countries have been submitting the latest list of perpetrators involved in the persecution of Falun Gong to their respective governments, calling for sanctions on these human rights abusers, including denying entry into their countries and freezing their assets overseas. 
One of the names on this list is Ma Zhenchuan.
Perpetrator Information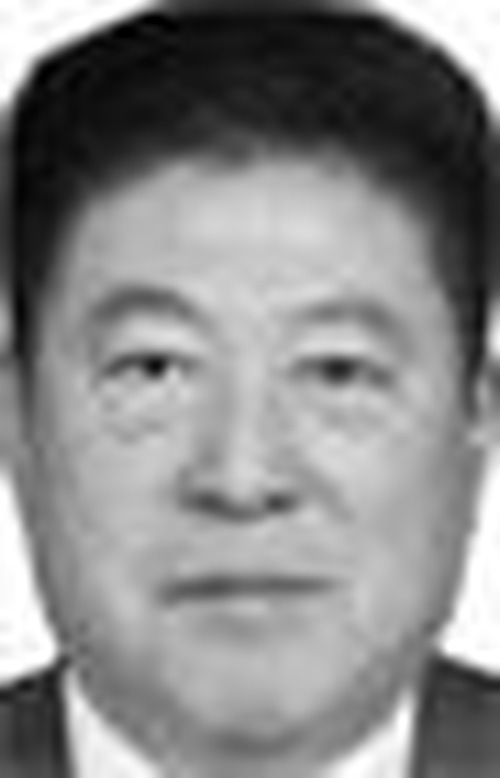 Perpetrator: Ma (last name) Zhenchuan (first name) (Chinese: 马振川)Gender: MaleCountry: ChinaDate/Year of Birth: November 1949Place of Birth: Beijing, China
Title or Position
1991 – September 2001: Deputy Director of the Xuanwu Branch of the Beijing Public Security Bureau; Director of Miyun County Public Security Bureau; Director of the Entry-Exit Administration Department of Beijing Public Security Bureau; Deputy Director of the Beijing Public Security Bureau
September 2001 – February 2010: Director of the Beijing Municipal Public Security Bureau. Concurrently served as Secretary of the Party Committee of the Municipal Public Security Bureau after April 2004
January 2012 – Present: Deputy Director of the Standing Committee of the Beijing Municipal People's Congress and Deputy Secretary of the Party
Main Crimes
When Ma Zhenchuan served as the director of Beijing Municipal Public Security Bureau from September 2001 to February 2010, he closely followed the Chinese Communist Party (CCP) and actively participated in the persecution of Falun Gong. At least 77 Falun Gong practitioners died following their arrests by the Beijing Municipal Public Security Bureau during Ma's nine-year tenure.
Before the 2008 Beijing Olympics, at least 586 practitioners were arrested between January and July of 2008, as a part of the authorities' efforts to "maintain stability." The Office of Capital Public Security Central Governance Committee and Beijing Municipal Public Security Bureau issued an announcement on July 10, 2008, offering a reward of up to 500,000 yuan for anyone who reported any potential security issue. The only group listed as a security threat was Falun Gong.
Below are selected persecution cases during Ma's tenure. 
1. Death Cases
Ms. Wang Guiju
Ms. Wang Guiju was a retired engineer at the Capital Iron and Steel Metallurgical Research Institute. She was arrested in Beijing and taken to a brainwashing class at the end of April 2002. She died in mid-May the same year at the age of 62. Her body was cremated the next day. The authorities did not allow her relatives, who came to Beijing, to contact anyone in the Beijing area. They claimed that Ms. Wang jumped to her death. But the brainwashing center was in fact in a one-story building. A staff member of her workplace once revealed to a reporter, "No one who knew anything was allowed to speak about it."
Ms. Li Yuling
Ms. Li Yuling, a native of Beijing, was arrested on June 25, 2003. The police tortured and interrogated her for 24 hours straight in an attempt to coerce her into telling them who gave her the Falun Gong materials, where they were printed, and information about other practitioners. Ms. Li refused to answer the questions and went on a hunger strike for nine days. She was tortured to death in the early morning of July 4.
Her family members came to the hospital after being notified of her death. They saw that the left side of her face and ears were swollen and bruised. The ribs on the side of the body were also covered with bruises. The police did not allow her family members to check any other parts of her body. They also told her family members that "no photography, videotaping, or moving of the body was allowed." They said that it was an order from "the upper levels."
Mr. Han Junqing
Mr. Han Junqing was arrested and taken to the Fangshan District Detention Center in March 2004. He was beaten by dozens of police officers with batons. He died in custody in less than three months, at the age of 47. According to his family members, his body was covered with bruises and swellings, and he had multiple broken ribs. Multiple organs were suspected to have been harvested from the body.
Ms. Wang Puhua
Ms. Wang Puhua, of Chaoyang District, Beijing, was arrested and taken to the Chaoyang District Detention Center on February 22, 2006. During the 50-day detention, the nerves in her right eye necrotized and she became blind. She also developed lymphoma under her left arm. The detention center did not notify her family or give her any treatment. Her family repeatedly requested to visit her, but to no avail. 
Ms. Wang was later given two years of forced labor on April 13, 2006. Although she was released on medical parole in June 2006, she was arrested again in October 2006. Four officers handcuffed her and carried her away, without allowing her to put on her jacket or shoes. 
Despite the cold weather in Beijing, Ms. Wang was forced to sleep on a board placed on the concrete floor, without much beddings or warm clothes. Her health quickly declined and she suffered severe pains and coughed up blood. She was released on medical parole again on November 24, 2006. She remained bedridden upon returning home and passed away on June 13, 2007. She was nearly 60.
Ms. Wang Guifen
Ms. Wang Guifen was arrested and taken to a brainwashing center at Chaofeng Temple on April 15, 2009. The police officers took turns to torture and beat her. She was forced to watch videos that slandered Falun Gong and its founder. She was also forced to write an article denouncing Falun Gong. After intensive torture for nearly 50 days, she suffered a mental breakdown. She died in the brainwashing center on June 2, 2009. She was 55.
2. Cases of Arbitrary Arrests, Detention and Torture
Mr. Zhang Lianjun
Mr. Zhang Lianjun, a student of Tsinghua University, was arrested and detained three times. After being arrested for the third time on January 23, 2003, the police inserted an electric baton into his anus and shocked him. After he lost consciousness, the police poured cold water on him and continued to beat him after he woke up. 
Mr. Zhang went on a hunger strike. He was then taken to the Beijing Public Security Hospital and shackled to the bed. In August, his family was suddenly notified that Mr. Zhang suffered a serious head injury and had to be operated on. When his parents hurried to Beijing, the police told his parents that the surgery had been completed and was very successful, but they wouldn't let the parents visit Mr. Zhang. 
It was later confirmed that while Mr. Zhang was held at the hospital, he was emaciated and incontinent. He was unable to eat on his own or turn over. 
Despite his condition, he was taken to a local court and sentenced to 8 years in prison in 2004. The incapacitated Mr. Zhang was taken to the Chifeng Prison in Inner Mongolia.
Mr. Wang Fangfu
Mr. Wang Fangfu, in his 30s, was tortured intermittently for four months after he was arrested in 2002. He was unable to walk for ten days and his body was covered with injuries. The police later gave him two years and four months of forced labor and his term was further extended for ten months as he refused to renounce Falun Gong. Mr. Wang was arrested again in 2009 and given another labor camp term of two years and six months.
3. Intensified Persecution During the Beijing Olympics
In early 2008 prior to the Beijing Olympics, the authorities launched the "Operation Safe Olympics," which was carried out by the Beijing Municipal Committee and Beijing Municipal Political and Legal Affairs Committee. The operation singled out Falun Gong as the main target. 
Both officials from the Political and Legal Affairs Committee and the 610 Office of the Haidian District in Beijing expressed that they had taken measures against Falun Gong in order to host the Olympics. Those who practiced Falun Gong would be taken to the labor camps. If the practitioners were found to pass out Falun Gong leaflets, they would be sentenced to prison.
On February 19, 2008, the Central Political and Legal Affairs Committee (PLAC) released a document, entitled "Opinions on Effectively Maintaining Social Stability and Ensuring the Safety of the Beijing Olympics." This document was immediately issued to 40 provincial-level PLAC offices that were involved in the persecution of Falun Gong. 
It was particularly emphasized in the document that from March to September 2008, those offices should "have a strict and fierce battle" against Falun Gong and "vigorously crack down on" Falun Gong. The police station notified each neighborhood committee that anyone who reported a person for posting leaflets about Falun Gong would receive a "reward" of at least 500 yuan. With the top-down orders and incentives, the total number of persecution cases in Beijing in the first half of 2008 reached its highest level since 1999 – far higher than those in any other region in China.
According to available statistics, there were as many as 586 Falun Gong practitioners arbitrarily arrested in Beijing from January to July 2008, with many practitioners arrested in groups.
Persecution Cases During the Olympics 
Mr. Yu Zhou
Mr. Yu Zhou was a musician. In the evening of January 26, 2008, after his performance, Mr. Yu Zhou drove home with his wife Ms. Xu Na. They were stopped for an inspection. Upon finding that they were Falun Gong practitioners, the police arrested them and took them to the Tongzhou District Detention Center. 
On February 6, the day of Chinese New Year's Eve, Mr. Yu was persecuted to death, only 11 days after he was arrested. He was 42. His family members rushed to Beijing to see him after receiving his critical condition notice. When they arrived, Mr. Yu Zhou had already died. Ms. Xu wasn't allowed to attend his funeral and she was given a three-year labor camp term herself.
Ms. Lang Fengxian
Ms. Lang Fengxian, of the Chaoyang District, was arrested three times from January to May 2008 alone. She was persecuted to death in June 2008. She was in her 60s.
Ms. Kang
Ms. Kang was arrested by police on May 20, 2008. The police ransacked her home without a search warrant. She suffered high blood pressure and cerebral hemorrhage after being beaten at the police station. She died on May 29, 2008. She was 72.
Mr. Wang Chongjun 
Mr. Wang Chongjun, of Chaoyang District, Beijing, was arrested on April 14, 2008. He died on August 23, the day before the last day of the Beijing Olympics, after being injected with unknown drugs at the Tuanhe Labor Camp in Beijing. He was around 65.
Mr. Qi Wei
Mr. Qi Wei was a lawyer in Beijing. He was arrested while out walking with his wife on the evening of February 22, 2008. During the arrest, the police punched and kicked him, causing bruises all over his body. After being taken to the police station, the officers confiscated his mobile phone and tortured him by shackling his arms behind his back. Later, six officers broke into his home without a search warrant and seized his laptop and various other belongings.
All articles, graphics, and content published on Minghui.org are copyrighted. Non-commercial reproduction is allowed but requires attribution with the article title and a link to the original article.
Category: Perpetrators Involved in Persecution of Falun Gong