Guangdong Woman on Trial Testifies Against Police for Forcing Her to Sign Interrogation Record
Aug. 29, 2021 | By a Minghui correspondent in Guangdong Province, China
(Minghui.org) A Dongguan City, Guangdong Province resident stood trial on August 17, 2021 for her faith in Falun Gong. When Ms. Li Yanxia and her lawyer argued that no law ever criminalizes Falun Gong in China, the judges constantly interrupted them.
Falun Gong, also known as Falun Dafa, is a spiritual discipline that has been persecuted by the Chinese communist regime since 1999.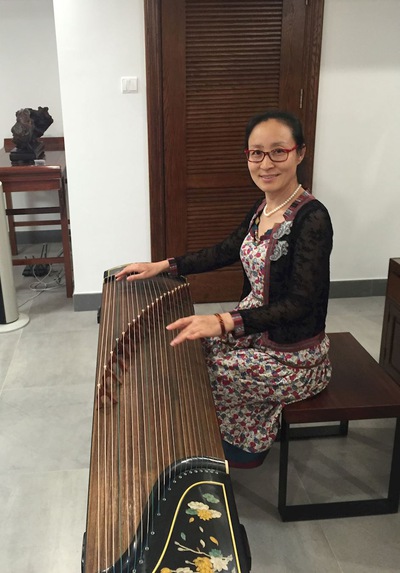 Ms. Li Yanxia
Arrest and Interrogation
Ms. Li was arrested at home on February 8, 2021 by Yin Yiwei of the Tangxia Town Domestic Security Office and Chen Rusong of the Tianxin Police Station, as well as a few other officers.
At the police station, officer Chen interrogated her overnight and didn't provide any food or drink to her. 
Before allowing her to see her family on the next day, Chen forced Ms. Li to sign the interrogation record and took her picture.
Ms. Li was first quarantined at a detention center facility for over 30 days and then transferred to the Dongguan City No. 2 Detention Center on March 18, eight days after the police submitted her case to the Dongguan City No. 2 Procuratorate. 
On her first night there, the police interrogated her from 8 p.m. to 9 p.m. For the next six days, they interrogated her from 10 a.m. to 6 p.m. every day. The long hours of interrogation and poor living conditions left Ms. Li depressed.
Ms. Li was indicted on June 7 and had her case forwarded to the Dongguan City No. 2 Court. The court informed her lawyer on July 24 that she was scheduled to be tried through a video conference on August 17 and only two of her family members were allowed to attend the session. Ms. Li was given no notice of the hearing herself until right before it took place.
Hearing
During the hearing on August 17, Ms. Li's lawyer argued that there is no law that says practicing Falun Gong is a crime in China or labels it a cult. The two judges presiding over the hearing immediately accused him of challenging the government's decision about Falun Gong. 
While cross-examining the evidence, the lawyer demanded the judges show the original prosecution evidence. One of the judges took out a bag of flash drives and hard drives. The lawyer also asked to see the listed Falun Gong booklets and other literature. The judge asked him, "Do you want to read everything?" The lawyer responded that the judges must show whether the literature had any content that violated the law. 
Ms. Li also recounted how the police deceived her into signing the interrogation record on February 9. She said that after the police took her to do a coronavirus test in the morning, they brought her back home to search her place. 
After the home-ransacking, she was taken back to the police station. At 4 p.m., the police said she could briefly meet with her daughter. The police only allowed her to see her daughter for a second before taking her daughter away. They promised to allow Ms. Li to see her daughter again if she signed the interrogation records and other documents. Having had nothing to eat for a day and feeling hungry and tired, Ms. Li, with a low spirit, was forced to sign the required documents. After that, the police allowed her to talk to her daughter for one minute. 
Before the judges adjourned the hearing, prosecutor Lu Mingjun threatened Ms. Li that she would face a heavier sentence if she didn't plead guilty. 
Ms. Li maintained that she didn't violate any law in practicing Falun Gong and she vowed to appeal the sentence if she was convicted. 
Ms. Li is still detained at the Dongguan City No. 2 Detention Center now and awaiting the verdict. Her elderly parents and other family members are all longing for her to return home.
Perpetrators' contact information:
Liu Chao (刘超), judge of Dongguan City No.2 Court: +86-769-89889980, +86-15999713939Lu Mingjun (陆明军), prosecutor of Dongguan City No.2 Procuratorate: +86-13929252291Chen Rusong (陈如松), officer of Tianxin Police Station: +86-19928135928Yin Yiwei (尹义伟), officer of the Tangxia Town Domestic Security Office: +86-13925876679
(More perpetrators' contact information is available in the original Chinese article.)
Related report:
Guangdong Woman Arrested for Her Faith, Valuables Confiscated
All articles, graphics, and content published on Minghui.org are copyrighted. Non-commercial reproduction is allowed but requires attribution with the article title and a link to the original article.
Category: Accounts of Persecution