74-Year-Old Woman Sentenced to Nearly Five Years for Her Faith
Aug. 17, 2021 | By a Minghui correspondent in Liaoning Province, China
(Minghui.org) A 74-year-old resident of Dalian City, Liaoning Province was sentenced to four years and ten months in prison for her faith in Falun Gong, a mind-body practice that has been persecuted by the Chinese communist regime since 1999.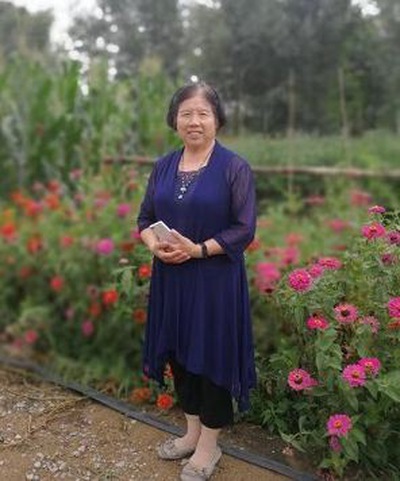 Ms. Ma Yan
Ms. Ma Yan was arrested at home by officers from the Xianglujiao Police Station and the Dalian Domestic Security Office in July 2020. Her computer, printer, and informational materials about Falun Gong were confiscated. As one of her family members was suffering from a severe medical condition and relied on her to provide care, the police released her on bail.
On January 26, 2021, the police submitted Ms. Ma's case to the Ganjingzi District Procuratorate. The prosecutor then summoned her and asked her some questions. After the prosecutor indicted Ms. Ma on March 1, 2021, she found out that the prosecutor didn't record the meeting with her in her case document.
Ms. Ma received a call on March 23 from a lawyer surnamed Jiang, who claimed that he was appointed by judge Duan Li to represent her. Ms. Ma refused to accept him and insisted to act as her own lawyer.
A day later, the police deceived Ms. Ma into coming to the police station to sign a document, only to arrest her as soon as she arrived. She was taken to the Yaojia Detention Center on March 25 and has since been held there.
Ms. Ma's family hired an out-of-town lawyer to represent her, as the authorities in Dalian didn't allow local lawyers to enter not guilty pleas for Falun Gong practitioners. The lawyer rushed to Dalian, only to be rejected visitation to Ms. Ma by the detention center.
Upon hearing that judge Duan had scheduled a hearing, her family contacted the judge and demanded that she postpone the hearing. Duan rejected and said, "Why don't you use the lawyer I appointed for you. Haven't you found a lawyer yourself?"
The lawyer made several requests to visit Ms. Ma, but was denied. The judge held a hearing on April 7, as soon as her 15-day quarantine period ended.
Ms. Ma was sentenced to four years and ten months in prison on June 7, 2021. It's not clear whether she appealed the verdict.
Prior to her latest sentencing, Ms. Ma was detained twice at the Yaojia Detention Center and a drug rehabilitation center, for a total of four months. As her husband was working out of town, the police harassed her and ordered her to move to the place where her husband was working. To avoid the harassment, she was forced to live away from home for several years. The police then forced her workplace to suspend her pension for two years.
Perpetrators' contact information:
Zhang Yuan (张远), deputy head of the Xianglujiao Police Station: +86-411-66664190, +86-411-84402674Yuan Zhiwei (袁志伟), prosecutor of Ganjingzi District Procuratorate: +86-411-86105065, +86-411-86105024Duan Li (段丽), judge of Ganjingzi District Court: +86-411-82793834, +86-19104113776
All articles, graphics, and content published on Minghui.org are copyrighted. Non-commercial reproduction is allowed but requires attribution with the article title and a link to the original article.
Category: Accounts of Persecution