(Minghui.org) A man who was arrested in May 2015 for his faith in Falun Gong died just 10 days before his five-and-a-half-year prison term ended. The family of Mr. Pan Xujun, who is from Xuzhou City, Jiangsu Province, suspects that the 55-year-old man was killed for his organs.
Falun Gong, also known as Falun Dafa, is a spiritual discipline that has been persecuted by the Chinese communist regime since 1999. Over the past 22 years, countless practitioners have been arrested, imprisoned, and tortured for upholding their faith. Reports from witnesses and Chinese physicians also reveal that large numbers of Falun Gong practitioners in prisons and other detention facilities have been killed for their organs, which are sold and transplanted for profit in state and military hospitals.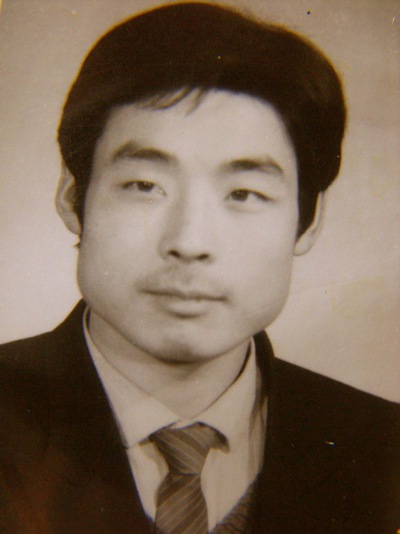 Mr. Pan Xujun
On November 8, 2020, 10 days before Mr. Pan's scheduled release from Hongzehu Prison, his family was summoned to the prison to "visit him." When they got there, they saw his body in the mortuary. A prison doctor showed one of his organs to his family (details unknown), saying that they had done an autopsy and determined that he had died of a stroke.
Mr. Pan's family didn't accept the explanation and suspect that he was killed for his organs, because he had been subjected to intensive examinations and tests during his first prison term between 2002 and 2010. They believe his information was stored in some sort of database for organ matching and he was selected after he was sentenced to prison a second time in 2015.
When the prison offered the family compensation, they didn't accept it initially and insisted on filing a complaint against the prison. After being pressured by the township and village officials, they later relented.
Mr. Pan's body was cremated three months later and he was buried in the cemetery in his village. His family declined to reveal to the Minghui correspondent how much compensation they received from the prison.
Mr. Pan was last arrested on the evening of May 19, 2015, by the police on the lookout when he returned home. When he was held in the Pei County Detention Center, several guards beat him with rubber clubs after seeing him do the Falun Gong exercises. He couldn't walk on his own and had to be carried afterwards.
Mr. Pan was sentenced in 2016 by the Pei County Court to five and a half years and taken to Hongzehu Prison, where he was eventually persecuted to death.
Taking Up Falun Gong
Mr. Pan, a middle school English teacher, took up Falun Gong in August 1996. His chronic rhinitis, otitis media, and proctitis soon went away. His right hip had been very stiff from a surgery 30 years prior, but he became more flexible after doing the Falun Gong exercises and was able to meditate for more than an hour with his legs in the full lotus position.
At school, Mr. Pan often taught extra hours to help the students. He contacted the publishers to lower the cost of textbooks. At home, his family life was very harmonious. They lived in an apartment building with poor soundproofing and often heard their neighbors arguing. But his neighbors once said to him that they were amazed they never heard Mr. Pan's family arguing.
In the fall of 2014, Mr. Pan saw a man lying on the street. He went over and discovered he was drunk and had been injured in an accident. Mr. Pan tried to wake him up but couldn't. Taking the suggestion of another pedestrian, he found the man's cellphone in his pocket and contacted his family.
Mr. Pan waited until an ambulance had taken the man away. The pedestrian, who also stayed, said to other passersby that she was there as a witness that it was not Mr. Pan who'd hit the man. She said it was so rare that there were still people who were willing to help others in such circumstances, as many good Samaritans in China have ended up being accused of being the perpetrators and have been forced to pay the medical bills of the injured.
Harassment after the Persecution Began
Back when the communist regime first started the persecution of Falun Gong in 1999, the police often harassed Mr. Pan and ransacked his home. Sometimes they took him away in the middle of the night and interrogated him.
Because Mr. Pan refused to write statements to renounce Falun Gong or turn in his Falun Gong books, the school leadership barred him from teaching for a year and a half and held him in a brainwashing center.
The school later told him he could return to work, but he wasn't allowed to teach. At staff meetings, they subjected him to "humiliation and struggle" sessions in which he was humiliated and criticized. On weekends, holidays, or school breaks, he would be forced to stay at school. When any major political events took place in town, the school leaders also kept him at school overnight and didn't let him go home.
In July 2000, Mr. Pan was arbitrarily held at the school for several days. Ji Chuanmin, the principal, reported him to the police in mid-July. Police chief Dong Lisuo and officer Zhang Zongjian interrogated Mr. Pan and held him at the police station overnight before releasing him the next morning.
With the constant propaganda spread by the 610 Office, both Mr. Pan and his family lived under tremendous distress and he almost suffered a mental breakdown.
Detained in a Brainwashing Center
In early February 2001, a few weeks after the state-controlled TV station broadcast the Tiananmen Self-immolation hoax, Mr. Pan was arrested and taken to the brainwashing center in the Pei County Detention Center.
Known to the outside as the "Legal Education Study Center," all Falun Gong practitioners detained there were subjected to torture and coercion designed to force them to renounce their faith.
Mr. Pan was held in the brainwashing center for nearly a year. His salary (10,000 yuan) was suspended by the 610 Office. In an attempt to weaken his willpower and increase the pressure, the authorities forced his family and close friends to try to persuade him to renounce Falun Gong.
As international scrutiny of that particular brainwashing center began to increase six months later, it moved to the government compound in Hutun Town. Mr. Pan and five other practitioners were transferred to the new location. In addition to the continued brainwashing, the authorities forced them to grow vegetables and practice Tai Chi (to interfere with his practice of Falun Gong).
Sentenced to Nine Years
Mr. Pan and two other practitioners, Mr. Cao Houcun and Ms. Wang Xinchun, escaped from the brainwashing center in December 2001. The Pei County 610 Office posted a 200,000-yuan reward for reporting them and dispatched hundreds of local police officers to try to capture them.
Eight months later, Mr. Pan was arrested in Bengbu City in nearby Anhui Province. While he was held in a hotel in Bengbu, the police beat him and made his face swell. Over the next few days, he was taken to two different hotels and interrogated. The police later held him in the Feng County Detention Center in Xuzhou City. He was barred from doing the Falun Gong exercises and was forced to weave fruit baskets. During that time, Li Chuanzhong and Kong Linghua of the Domestic Security Division interrogated him twice.
Mr. Pan was transferred from the Feng County Detention Center to the Pei County Detention Center in December 2002. The guards searched him and forced him to wear the detention center uniform and recite the prison rules. He wasn't allowed to do the Falun Gong exercises.
Soon after, the Pei County Procuratorate approved his arrest. He was tried in the Pei County Court in July 2003. The prosecutor didn't let him defend himself.
Mr. Pan was later sentenced to nine years. He appealed the verdict, but the Xuzhou City Intermediate Court upheld his original sentence without a hearing. No official document of the ruling was ever given to him.
Tortured in Prison
In late September 2003, Mr. Pan was transferred from Pei County Detention Center in handcuffs and shackles to Hongzehu Prison.
In prison, Mr. Pan was subjected to beatings, long-term sleep deprivation, restricted restroom use, and force-feeding. In the winter, the police poured cold water in his clothes and shoes. Sometimes they poured boiling water on his feet. He was once handcuffed to a warehouse shelf with his hands behind his back for hours. He was also tied up with a specifically made belt to keep his hands around his waist. On another occasion, the guards put him in a chokehold and almost suffocated him.
In 2008, because Mr. Pan refused to answer roll call, inmate Zhang Lei grabbed him by the neck, held him under his arm, and dragged him over ten meters, almost suffocating Mr. Pan to death.
Between February and May 2009, Mr. Pan held a hunger strike to protest the persecution and demanded his immediate release. Instead of letting up on the torture, the guards began a nine-month program of intensive torture.
He was beaten constantly, force-fed, and denied sleep for days. His face swelled up and his mouth bled. Sometimes the guards instigated the inmates to drag him on the ground in circles. In other torture sessions, they poured cold water on him or covered his mouth and poured water into his nose.
While Mr. Pan was very weak and emaciated, the inmates tied him up in a bed, spread spices on his mouth, injected water into his nose or eyes, taped his eyes, or poked his nostrils with a straw. One inmate grabbed his head and jerked it, causing severe damage to his neck.
After nine months of torture, Mr. Pan's blood pressure plummeted. His heart was so weak that sometimes he couldn't even feel it beat. He also suffered from short-term memory loss and sometimes couldn't remember things that happened on the same day. He once fainted when he bent over to pull weeds as part of the forced labor, and it took a while for him to come to.
Alarming Health Exam
When Mr. Pan was near death from the torture, Gan, the president of the prison hospital, subjected him to electrocardiograms twice. The guards took him to Suqian City Hospital for tests. He had another test of his liver function. The guards never explained what those tests were about and the doctors never discussed the results with him.
The nurses also frequently drew his and other inmates' blood as the guards stood nearby with electric batons.
The frequent and extensive health exams made Mr. Pan and his family wonder if he was being targeted for organ harvesting.
With injuries to his heart, neck, and back, Mr. Pan was released in November 2010. He barely survived his first prison term; he didn't survive his second.
Harassment Before Latest Arrest
Beginning in April 2015, a month before his latest arrest, Pei Cheng Police Station officers started to harass Mr. Pan at home and his wife at work. Officer Zhang Chan and five others stopped Mr. Pan in the hallway of his apartment building at around 8 p.m. on April 13 and attempted to take his photo. They ordered him to hand over his cellphone and demanded to look in his apartment, neither of which Mr. Pan agreed to do. He said the harassment would frighten his family and neighbors. After a nearly one-hour stand-off, the police left.
Officer Zhang and another officer harassed Mr. Pan again at 2 p.m. on May 4, 2015. They also knocked on his neighbors' doors and asked for their personal information. Several of his neighbors were terrified.
Perpetrators' contact information:
Hongzehu Prison: +86-527-86478123Prison Administration Branch: +86-527-86478069, +86-527-86478072Zhai Hongju (翟洪举), director, Prison Administration Branch: +86-527-86478069, +86-527-86478072, +86-13511790345 (cellphone)Zhou Shengcai (周生才), director, Prison Administration Branch: +86-13852835916Hu Juqiu (胡居求), officer, Prison Administration Branch: +86-527-86478069, +86-527-86478072Educational Reform Branch: +86-527-86478075, +86-527-86478076Cao Xinhong (曹新红), officer, Educational Reform Branch: +86-13611572127 (Cellphone)Sun Yun (孙运), psychologist hired by the prison to "transform" practitioners: +86-527-86478078Dong Libao (董立宝), psychologist hired by the prison to "transform" practitioners: +86-527-86478078
Related reports:
Jiangsu Teacher Still Incarcerated after Wrongful Prison Term Ends
Falun Gong Practitioner Mr. Pan Xujun Brutally Persecuted in Hongzehu Prison in Jiangsu Province
Excellent Teacher Pan Xujun in Critical Condition after Seven Years in Prison
Mr. Pan Xujun in Critical Condition at Hongze Lake Prison in Jiangsu Province