90 Falun Gong Practitioners Sentenced to Prison for Their Faith Reported in April 2021
May 24, 2021 | By a Minghui correspondent
(Minghui.org) Another ninety cases of Falun Gong practitioners being sentenced for their faith were reported in April 2021, including 12 cases that took place in 2020, two cases in January 2021, two cases in February 2021, 25 cases in March 2021, and 49 cases in April 2021.
Falun Gong, also known as Falun Dafa, is a spiritual practice centered on the principles of Truthfulness, Compassion, and Forbearance. Since the Chinese communist regime started to persecute the practice in July 1999, countless practitioners have been arrested, imprisoned, tortured, sent to forced labor camps, and even had their organs harvested for sale for organ transplantation surgeries.
The practitioners reported sentenced in April 2021 came from 40 cities in 19 provinces and centrally-controlled municipalities. Liaoning (14), Heilongjiang (10) and Sichuan (10) reported double-digit cases and the remaining regions had single digit cases.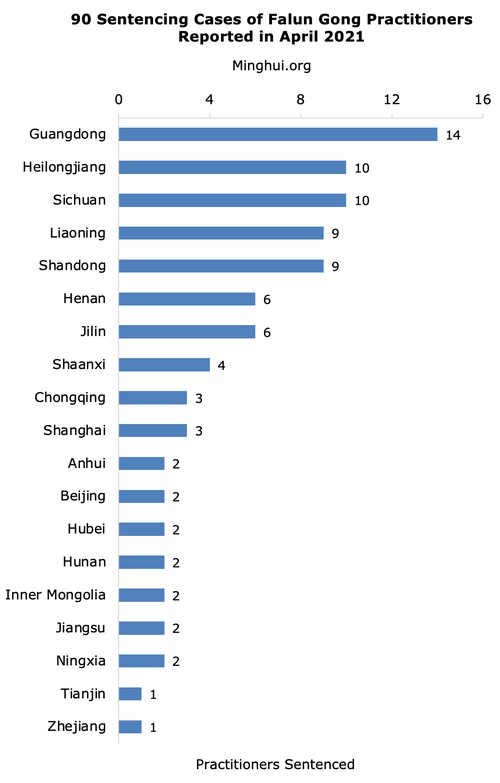 The practitioners' terms ranged from seven months to nine years, with an average of 3.24 years. Two practitioners' terms were unknown.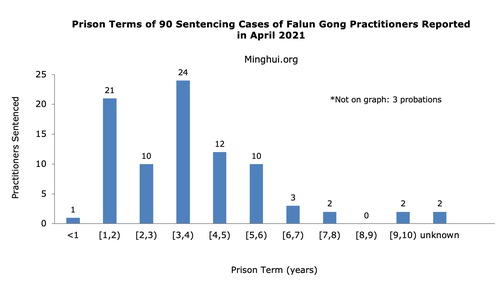 The 90 sentenced practitioners were between 33 and 81 years old, with 20 being 65 or older. Some of the practitioners sentenced are professionals, including doctors, education experts, journalists, engineers and teachers. Forty-one of the practitioners were ordered by the courts to pay fines ranging from 1,000 to 30,000 yuan, for a total of 345,000 yuan, averaging 8,414 yuan per person.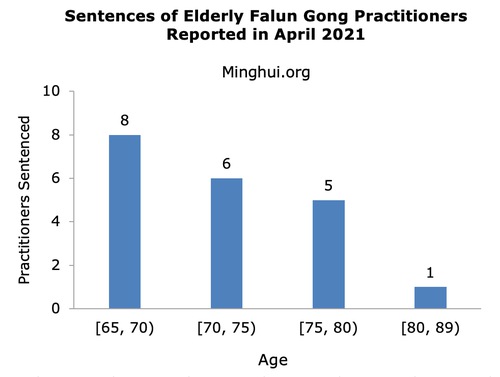 Below are snapshots of cases reported in April 2021. The full list of sentenced practitioners can be downloaded here (PDF).
Repeatedly Sentenced for Upholding Faith
After Spending Ten Years in Prison, Beijing Man Sentenced Again to Nine Years
Having spent ten hellish years in prison, a 50-year-old Beijing resident has been sentenced to another nine years for his faith in Falun Gong.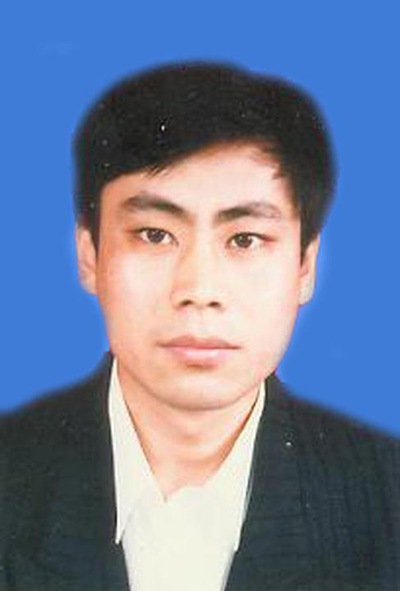 Mr. Shi Shaoping
Mr. Shi Shaoping, who holds a master's degree from the Photochemical Institute of the Chinese Academy of Sciences, was seized from his home in Beijing on November 18, 2019. The police threatened his family and refused to provide updates about his case.
Not until April 2021 did his younger brother receive the notice that Mr. Shi had been sentenced to nine years. He will serve time at the Beijing No. 2 Prison, which has been mostly used to detain death row prisoners or those sentenced to life, as well as Falun Gong practitioners.
Prior to his latest sentencing, Mr. Shi was arrested in 2001 and sentenced to ten years. The guards at Qianjin Prison in Beijing selected violent prisoners to monitor and torture him, in order to force him to give up Falun Gong.
The inmates often beat and verbally abused Mr. Shi. They also restricted his restroom use for an entire month, during which time he wasn't able to have any bowel movements. 
These inmates opened the window during the winter to expose him to the freezing wind, when he only had a thin layer of clothing. He shivered and his teeth chattered due to the cold.
The inmates often deprived Mr. Shi of sleep and forced him to sit on a small stool without moving for nearly 20 hours each day, for years. 
The muscles in his legs atrophied as a result of the long-term forced sitting. The lack of sleep and enormous mental pressure also took a toll on his health. 
Previously Jailed for Five Years, Engineer Sentenced Again
On September 22 and 23, 2020, more than 30 Falun Gong practitioners in Harbin City, Heilongjiang Province, were arrested, including Ms. Liu Bobin. 
After spending over six months in custody, Ms. Liu was sentenced to six years with a 20,000-yuan fine by the Daoli District Court on April 8, 2021.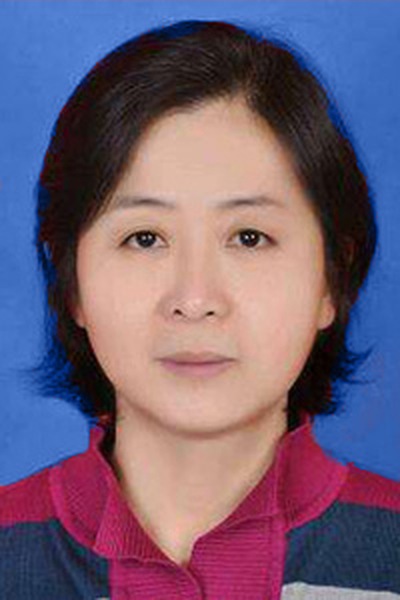 Ms. Liu Bobin
Ms. Liu, 57, was a senior engineer at the state-owned Harbin Measuring Tool Factory. She had top grades in middle and high school and was admitted to Hunan University in 1983. Due to long-time stress from studying, she suffered from severe neurasthenia, neurosis, and headaches every day.
Unable to have a child, Ms. Liu tried many Western and Chinese medicines and had all kinds of procedures. But nothing worked. She was diagnosed with congenital infertility. After that, she had family conflicts.
She was introduced to Falun Gong in April 1995 by her classmate. After she started to practice, her ailments soon disappeared and she regained her energy. She became pregnant in May 1999, four years after she took up Falun Gong.
After the Chinese Communist Party began to persecute Falun Gong in July 1999, Ms. Liu was suddenly disowned by the people she knew, even though they had witnessed how she had benefited from the practice. Under the communist regime's authoritarian rule, no one is allowed to do anything banned by the Party. Her family members and her colleagues all tried to force her to stop practicing Falun Gong. The pressure at both work and home almost suffocated her.
Ms. Liu decided to tell the government about her own experiences and that Falun Gong offers benefits and no harm. Heavily pregnant, she boarded the train to Beijing alone, only to be arrested shortly after she arrived in Beijing. 
After she was taken back to Harbin, her father, who had lived through numerous political movements, had tears in his eyes when he begged her to give up Falun Gong. Her husband also threatened her with divorce or suicide. She chose to uphold the truth and her faith.
A month after her son was born, Ms. Liu was fired from her job on April 10, 2000. She approached various government agencies to seek justice, but to no avail.
Ms. Liu was monitored and harassed frequently after that. She was arrested again on October 25, 2009 and later sentenced to five years.
When she was released from prison in January 2014, her husband could not bear the pressure and divorced her. Her son also left and went abroad with her ex-husband. She was prohibited from leaving the country to see her son.
Because she refused to cooperate with the police in a harassment campaign in 2017, the police refused to issue an essential document her son needed to apply for permanent residency in the overseas country.
Professionals Targeted
Former Journalist Sentenced to Three Years for Raising Awareness of the Persecution of Her Faith
After two years of house arrest, Ms. Ning Hong, a former journalist in Chengdu City, Sichuan Province, was sentenced at home to three years for her faith in Falun Gong.
Ms. Ning, a 61-year-old former reporter of the Sichuan Province People's Radio Station, was arrested on August 15, 2019, after being reported for talking to people about Falun Gong.
The police initially gave her 15 days of detention. But after the local detention center denied her admission due to her high blood pressure, the police released her and put her under house arrest.
Since then, the police, residential committee and property management staff members have kept harassing her, each time with at least five people and sometimes a dozen. Her Falun Gong books were confiscated, and the officers also took her photos. The authorities later forced her landlord to terminate her lease and evict her.
On March 26, 2021, the judge and staff members went directly to Ms. Ning's home and tried her. She was sentenced to three years and fined 5,000 yuan.
Prior to this latest round of persecution, Ms. Ning was arrested on August 27, 2006, for distributing informational materials about Falun Gong. While she was held at the Pi County Detention Center, the radio station suspended her salary. The Wuhou District Court sentenced her to three years on February 12, 2007, and she was taken to the Yangmahe Prison on June 26.
Retired Doctor Sentenced to Nine Years for Mailing Letter About Her Faith
Ms. Wang Jianmin, a 65-year-old retired doctor in Laiyang City, Shandong Province, was sentenced to a nine-year prison term on March 26, 2021 for her faith in Falun Gong.
Ms. Wang was arrested on September 4, 2020, while depositing letters with information about the persecution into a mailbox at the Laiyang Unicom Company. The police had followed her that morning in an attempt to arrest her.
The police ransacked her home in the evening when no one was around. Her three computers, seven printers, a large number of banknotes printed with information about Falun Gong, and even her peanut oil and wine were confiscated. (Due to strict information censorship in China, many Falun Gong practitioners are using creative ways to raise awareness about the persecution, including printing messages on banknotes and mailing letters to the public.)
After the police finished loading the police car with the confiscated items, they turned off the electricity to Ms. Wang's home and left, without even closing the door. Only when a relative went to visit her later that evening, did they find out about her arrest.
Ms. Wang was taken to the Yantai City Detention Center and put in criminal detention on September 5. Her arrest was approved on October 12, 2020.
The Yantai City Intermediate Court handed down a nine-year sentence with a 20,000-yuan fine on March 26, 2021.
After Serving Labor Camp Term with Her Daughter, Former Accountant Sentenced Again for Their Shared Faith
Ms. Yan Baoping was making informational materials about Falun Gong at a rental apartment on July 10, 2020, when a group of officers broke in and arrested her. After nearly ten months of detention, she was recently sentenced to four years and fined 20,000 yuan.
This is the third time that Ms. Yan, a former account for the Panzhihua Electromechanical Institute of Vocation and Technology in Sichuan Province, has been incarcerated for practicing Falun Gong.
Before taking up Falun Gong in 1996, Ms. Yan Baoping suffered many ailments, from constant headaches to pain in her hand joints that kept her awake at night. She also had pain in her calves before being diagnosed with hepatitis and irregular heartbeat. All of her symptoms disappeared shortly after she began practicing Falun Gong.
Filled with gratitude for Falun Gong, she volunteered her time to organize local practitioners to do the Falun Gong exercises together on weekends. More and more local residents joined them.
For upholding her faith after the persecution began in 1999, Ms. Yan was fired by her workplace and given two labor camp terms for a total of nearly four years. Her parents died six months apart, in December 2006 and June 2007, respectively. Her only daughter, Ms. Yan Hong, was given one year of forced labor in 2002 when she was 20. Both mother and daughter served time together in the same labor camp.
Examples of Prosecution Fabricating Evidences or Failing to Prove Guilt of Defendants
Once Incarcerated for Eight Years, Ningxia Woman Gets Another Four Years for Her Faith
Ms. Shan Jining, a 54-year-old Yinchuan City, Ningxia Province resident, was arrested on August 22, 2020. She was targeted for distributing information about how the communist regime covered up the coronavirus pandemic using tactics similar to those employed in the persecution of Falun Gong. The police submitted her case to the Xixia District Procuratorate on September 28. The prosecutor indicted her on December 11 and forwarded her case to the Xixia District Court.
Ms. Shan was tried through video conference on January 7, 2021. She had requested an in-person hearing, which her lawyer supported given that the law requires the court to seek the defendant's consent concerning the format of his or her hearing. Judge Wang Xiaojia turned her down.
Prosecutor Ren Wei charged Ms. Shan with "violating Article 300 of the Criminal Law," which stipulates that those using a cult organization to undermine enforcement of the law should be prosecuted to the fullest extent possible.
Ms. Shan's lawyer refuted the groundless allegation, citing the fact that the People's Congress (China's legislative body) has never enacted any law deeming Falun Gong a "cult." Former Chinese dictator Jiang Zemin, however, directed the Supreme People's Court and the Supreme People's Procuratorate to issue a statutory interpretation of Article 300 in November 1999, which required that anyone practicing or promoting Falun Gong be prosecuted to the fullest extent possible.
A new statutory interpretation that replaced the 1999 version took effect on February 1, 2017. The new interpretation made no mention of Falun Gong and emphasized that any indictment against anyone engaging in a cult must be based on solid legal grounds. Since no law in China labels Falun Gong a cult, the indictment against Ms. Shan lacked legal basis.
The lawyer asked Ms. Shan if she had joined any organization as alleged in the indictment. She responded that Falun Gong does not require membership or maintain a roster and that anyone is free to come and go. She said she distributed Falun Gong informational materials purely because of her faith in Falun Gong, not because there was any Falun Gong organization that directed her to do so.
Prosecutor Ren claimed that Ms. Shan's distribution and possession of Falun Gong materials had undermined law enforcement. Her lawyer said the only piece of prosecution evidence shown in the video conference—a picture showing a magazine cover reading "Special Edition on the Pandemic"—failed to prove his client had undermined law enforcement. He added that the picture itself couldn't prove the magazine was the same as that distributed by Ms. Shan. 
The lawyer also pointed out that prosecutor Wei had failed to specify which law Ms. Shan had allegedly undermined or what harm she had caused.
Ms. Shan also testified in her own defense. She said that she practices Falun Gong to be a better person and improve her health. She was concerned that people are being deceived by the communist regime and thus can't make good decisions to protect themselves during the pandemic, so she felt compelled to tell people the truth, even though she was endangering herself. She said she had not harmed any individual or society at large, much less undermined the enforcement of any law, by handing out information.
Prosecutor Ren cited a section from the high court's statutory interpretation that anyone guilty of a past offense and who currently engages in cult activities is considered to have undermined law enforcement. She accused Ms. Shan of being a repeat offender. Prior to Ms. Shan's latest arrest, she was incarcerated for a total of 8 years for her faith: She was given two years of forced labor in 2000 and three years of forced labor in 2004, sentenced to three years in prison to be served as five years of probation in 2010, and sentenced to prison again for three years in 2016.
Ms. Shan's lawyer again refuted the prosecutor's groundless allegations. He argued that his client's past detentions were unlawful as she didn't break any law by practicing her faith. Additionally, she didn't engage in any illegal activity simply by distributing informational materials before her latest arrest.
Ms. Shan urged the judge and prosecutor to follow their conscience and not the persecution policy. The judge frequently interrupted her. 
Ms. Shan was sentenced to a four-year prison term plus was given a 20,000-yuan fine on February 25, 2021.
Two Women Sentenced to Five Years Over Fabricated Evidence
Ms. Wang Cuiying, a 58-year-old retired government employee in Heze City, Shandong Province, was arrested on March 7, 2019, while distributing informational materials about Falun Gong. Another practitioner, Ms. Zhao Aizhen, was arrested the same evening. Although they didn't know each other, the police combined their cases and submitted them together to the procuratorate.
The two practitioners were tried by the Juancheng County Court on January 15, 2020. The prosecutor listed more than 1,200 pieces of evidence against them, but only exhibited a few blurry photos of the "evidence," without showing the actual items.
Prior to the hearing, the police summoned the practitioners' families for interrogation and deceived them into signing the interrogation records without allowing them to see what was written there. The family members found out later that the interrogation records were not what they said to the police, but were instead fabricated content incriminating their loved ones.
The court scheduled a second hearing on February 5, 2021. But one day before the hearing, the court informed the practitioners' families that the hearing was canceled due to a malfunction of the video conference equipment.
The practitioners' families kept calling back to inquire about the new hearing date. Only two days before the second hearing on March 12, did the presiding judge, Fan Hong, tell them about it. When asked why he did not inform the families earlier, Fan responded that they didn't have the responsibility to do so.
The prosecutor presented over 1,000 pieces of evidence, including Falun Gong books and informational materials, during the March 12 hearing. He claimed that the materials were produced by Ms. Zhao at Ms. Wang's demand. He said he has Ms. Zhao's confession to support the charge, but Ms. Zhao denied ever making such a confession.
She said she has presbyopia and it was very dark in the interrogation room. The police didn't let her read the interrogation record carefully before forcing her to sign it.
Ms. Wang emphasized that she didn't know Ms. Zhao before her arrest and the police and prosecutor were working hand in hand to frame them.
Ms. Wang's family called the court on March 28 and was told that she has been sentenced to five years with a 20,000-yuan fine. Judge Fan refused to provide a copy of her verdict or any other details but only revealed that the verdict was issued on March 18. Ms. Wang has appealed to the Heze City Intermediate Court.
The judge also sentenced Ms. Zhao to four and a half years with a 15,000-yuan fine on March 18.
Falun Gong Practitioners' Lawyers Not Allowed to Mention Falun Gong During Trial for Their Faith
Mr. Xie Wanmeng, a Shenzhen City, Guangdong Province resident, was arrested at his apartment on May 28, 2019. His two guests, Mr. Wu Rui (also a Shenzhen local) and Ms. Li Ruihua (a Beijing resident), were also arrested. The police ransacked the place and confiscated Mr. Xie's 10,000 yuan in cash and other personal belongings.
Mr. Xie was targeted because he had been recorded on surveillance cameras putting up information about Falun Gong. The police tracked down his residence through monitoring.
The three practitioners appeared in the Yantian Court on October 29, 2020. Whenever the practitioners and their lawyers brought up the topic of Falun Gong, including the lack of legal basis for the persecution, judge Duan Hui stopped them.
Mr. Xie's lawyer said that the Chinese Constitution and a resolution passed by the United Nations protect their freedom of belief. Judge Duan said to him, "You aren't allowed to talk about the Constitution. This case is about the criminal law. You can't talk about the United Nations resolution either. We are in China, and we only follow Chinese law." When Mr. Xie's lawyer continued to talk, the judge threatened to remove him from the courtroom.
The judge announced their verdicts on April 1, 2021. Mr. Xie was sentenced to 3.5 years with a fine (amount unknown). Mr. Wu and Ms. Li were both given two years and fined 3,000 yuan.
Hunan Lawyer Secretly Sentenced
Mr. Meng Kai, a lawyer in Changsha City, Hunan Province, was arrested at around 5 a.m. on October 28, 2020, when he was heading out of town for a hearing. The police took him home at around 4 p.m. and ransacked his place.
When his family went to the police station upon finding out about his arrest, an officer said, "Just based on his attitude [of not pleading guilty], we will give him ten years."
The police issued an arrest warrant for Mr. Meng the next day and transferred him to the Changsha City No. 1 Detention Center. In the next five months, his family hired two lawyers to visit him, but neither was allowed to see him in the detention center.
When his family went to the detention center in late March 2021 to make a deposit for him, the computer system indicated that he was no longer there.
His family then went to the police station to ask where he was, but the officers all said they didn't know anything about him. Suspecting that he might have been sentenced, his family went to the Changsha Prison. A guard said, "We can't tell you anything without approval from our supervisors."
His family then asked if they could make a deposit for him and send him some clothes. Then the guard responded, "You don't need to send him anything. We have everything here. After he studies [undergoes brainwashing] here for a month and a half, you'll be informed which prison he will be assigned to. Just go home and wait for the notice."
Prior to his latest prison term, in 2001 Mr. Meng was sentenced to seven years after being reported for transporting 2,000 Falun Gong leaflets from Changsha to Yueyang City, where he was living.
Mr. Meng moved to Changsha for a job after he was released, yet the police continued to harass him and his family.
Heilongjiang Woman Sentenced to Over Six Years Based on Fabricated Evidence
Ms. Yao Shuxia, a Hailin City, Heilongjiang Province resident, suddenly went missing on October 29, 2020. Her Falun Gong books at home also disappeared. After asking around, her family confirmed on the next day that she has been arrested after being reported for putting up stickers with information about Falun Gong.
Ms. Yao appeared in the Hailin City Court on March 30, 2021. The court waited until the day of the hearing to inform her family about it. She wasn't represented by a lawyer.
Ms. Yao testified during the hearing that after she was arrested, the police took her to a utility pole, forced her to put her hands on it, and then took photos of her. They submitted the photos as prosecution evidence, claiming they were taken while Ms. Yao was putting up the stickers.
Ms. Yao said that, in addition to staging the photos, the police also found several people as witnesses "who had allegedly seen her put up stickers" and took staged photos of them in order to frame her.
When Ms. Yao's daughter went to the court to inquire about her case on April 8, the presiding judge, Jiang Xinkun, told her that he had sentenced Ms. Yao to six years and three months. 
Elderly Not Spared
81-year-old Woman Ordered to Report to Authorities on a Regular Basis While Serving Time Outside of Prison
Ms. Hao Tingzhen, an 81-year-old Beijing resident, was arrested on January 13, 2019, after the police spotted her putting up stickers with information about Falun Gong. 
After Ms. Hao was denied admission by the Lugouqiao Detention Center the next day due to her health, the police released her on bail for a year. During that time, the police and residential committee staff members monitored her daily and often harassed her.
In May 2019, Ms. Hao submitted an application to the residential committee to withdraw from the Chinese Communist Party. The authorities rejected her request and ordered her to pay her Party membership dues.
The police made another attempt in October 2020 to detain Ms. Hao, but relented after she failed the physical exam again.
In November 2020, Ms. Hao was sentenced to one year and fined 1,000 yuan by the Fengtai Court in Beijing. The judge also ruled that she was to be ousted from the Chinese Communist Party.
Due to her high blood pressure, the Lugouqiao Detention Center denied her admission again.
After the court ordered Ms. Hao to serve time outside of prison, the bailiff took her to the justice bureau on March 17, 2021, and installed a tracking application on her cellphone. She was ordered to scan her phone three times a day, call them once a day, and report to the justice bureau once every month. Ms. Hao said she would not comply and is demanding that the authorities immediately stop persecuting her and that her prison sentence be canceled.
73-Year-Old Sentenced to One Year for Raising Awareness of the Persecution of Her Faith
For giving out informational materials about her faith in Falun Gong to a village official, a 73-year-old woman in Shifang City, Sichuan Province was sentenced to one year in prison.
Ms. Zhu Chaobing was arrested on March 23, 2020, after being reported by the village secretary for trying to "promote" Falun Gong to him.
The police ransacked Ms. Zhu's home and confiscated over 40 Falun Gong books and informational materials. She was released after 15 days of detention. The police installed a surveillance camera outside her front door and said she wasn't allowed to go out at will.
In October 2020, the authorities suspended her pension without providing any explanation.
The police and village officials harassed Ms. Zhu on November 5, 2020, and ordered her to renounce Falun Gong. They threatened Ms. Zhu's son and daughter-in-law that if Ms. Zhu refused to renounce Falun Gong, their own children wouldn't be allowed to go to college or find a job. Ms. Zhu refused to comply and tried to clarify the facts about Falun Gong to the officials, but they refused to listen.
Ms. Zhu was reported again on November 10 for talking to people about Falun Gong. Police officers came in two cars and confiscated her three Falun Gong books, two desktop calendars with information about Falun Gong, and other materials. They harassed her one more time in December 2020.
On January 6, 2021, Ms. Zhu was informed by the Shifang City Court that she was released on bail for one year and was allowed to hire a lawyer.
Ms. Zhu was made to stand trial on April 16 and was sentenced to one year. She was taken back into custody right after the trial. 
Other Sentencing Cases
Taken Home on a Stretcher, Beijing Woman Sentenced to Prison Days Later
Ten days after Ms. Wang Chaoying was brought home from detention by ambulance, a local court sent people to her home to announce that the 67-year-old Beijing resident had been sentenced to 2.5 years and fined 5,000 yuan.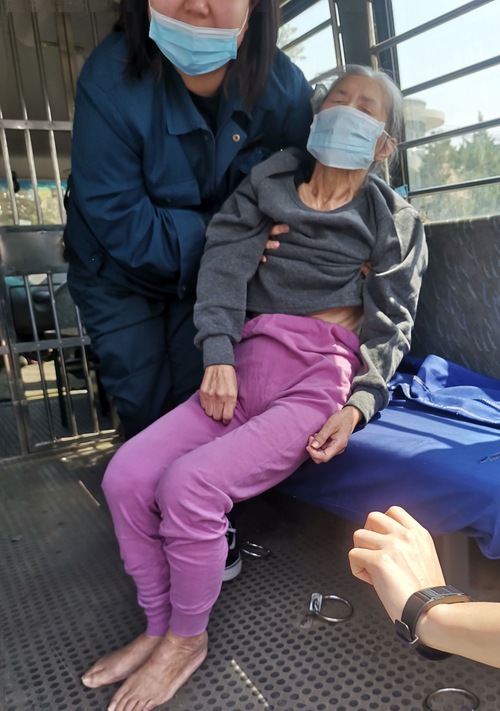 Ms. Wang being taken back home from detention on April 20, 2021
Under the direction of a police officer, three staff members of the Yanqing District Court stood in the front yard and read the verdict. Ms. Wang's family went out and questioned the agents as to why they'd still sentence her when she had become emaciated and suffered terrible health after six months of detention.
The court personnel threw the verdict to the side and ran back into the police car. Ms. Wang's family got hold of the police officer and asked him, "She's already like this from torture. You don't even take a look at her and still sentenced her. Do you just want her to die [from the persecution]?" The police officer responded that he was just following orders from his supervisor, before running back to the car as well.
Ms. Wang was arrested at a tourist attraction on October 6, 2020, after being reported for distributing informational materials about Falun Gong, a spiritual discipline that has been persecuted by the Chinese communist regime since 1999.
She held a hunger strike to protest the persecution at the Changping Detention Center and was hospitalized three times.
Despite her condition, Ms. Wang was still made to stand trial at the detention center in early April 2021. She was handcuffed to the chair and had to lean on it for support. She remained silent throughout the hearing.
With her deteriorating condition, the guards took her back to the police hospital. The doctor refused to treat her and urged judge Zhang Wenbin to release her. Only then did the judge agree to have her released on April 20.
According to her family, she was about 120 lbs when she was arrested. Now she weighs less than 80 lbs.
It's not clear whether the judge would allow her to serve time at home or order the police to take her back into custody.
Three Heilongjiang Women Sentenced to Prison for Raising Awareness about the Persecution of Their Faith
Three Jiamusi City, Heilongjiang Province residents, Ms. Xu Yanping, 60, Ms. Zuo Ying, 56, and Ms. Li Suxian, 71, were arrested on July 1, 2020 after being reported for putting up information about Falun Gong in a village. The police ransacked their homes and confiscated their Falun Gong books and computers.
The police threatened Ms. Xu's husband: "She was arrested on July 1, the Chinese Communist Party's birthday. It's also an important day for the Communist Party to pass the security law in Hong Kong. Now we've put her in criminal detention, and we are planning to give her a prison term, three years at least."
After interrogating the practitioners at the local police station, the police took them to the Jiamusi City Detention Center. Ms. Li was denied admission due to her high blood pressure and released on bail on July 2. The police put her under house arrest on August 7.
After the three practitioners were indicted by the Xiangyang District Procuratorate on November 12, Ms. Xu's family and Ms. Li herself hired lawyers to represent them.
The Xiangyang District Court held a hearing of the practitioners on March 18, 2021. All three pleaded not guilty. Ms. Xu and Ms. Li's lawyers also defended their innocence.
Judge Song Tao announced the verdicts at the end of the trial. Ms. Li was sentenced to two years and three months. Since she has been released on bail, her term was to start on March 31, 2021 and end on June 30, 2023. Ms. Xu and Ms. Zuo were given 22 months and 20 months, respectively. All of them were also fined 5,000 yuan each.
64-year-old Liaoning Woman with Medical Condition Sentenced to Prison
Ms. Pan Xueming, a 64-year-old Dalian City, Liaoning Province resident, was seized at home during a group arrest on July 10, 2019. The police claimed that the arrests were made in order to "maintain social stability" prior to the 70th anniversary of the Chinese communist regime's rule. At least another 34 practitioners were arrested that same day. Most of them had been monitored by the police prior to the arrests.
Ms. Pan was held at the Yaojia Detention Center. Following the outbreak of the pandemic in early 2020, the authorities blocked her family from sending clothes or making cash deposits for her. The incarceration, poor living conditions and police interrogations caused Ms. Pan to develop a lung condition and a chronic cough.
The Gaoxinyuan District Court sentenced her to three years in prison in April 2021. After the prison refused to admit her due to her medical condition, she is still being held at the Yaojia Detention Center at the time of writing.
Jilin Teacher Jailed for His Faith, Daughter with Severe Depression Accidentally Overdoses
Mr. Dong Weixing, a teacher in Yitong County, Jilin Province, was seized at work on October 10, 2020. The police submitted the criminal complaint he filed against Jiang Zemin in 2015 as evidence against him. (Jiang, the former head of the Chinese Communist Party, ordered the persecution of Falun Gong in 1999.) 
As part of the "Zero-out" harassment campaign aimed to force every Falun Gong practitioner on the government's blacklist to renounce their faith, the authorities found Mr. Dong in the detention center in December 2020 and tried to pressure him into signing a prepared statement denouncing Falun Gong. But he refused to comply.
Mr. Dong stood trial in the Yitong County Court on March 19, 2021. The judge sentenced him to 1.5 years in early April.
Mr. Dong's latest imprisonment left his daughter in a dire situation. Growing up witnessing the repeated arrests and harassment of her father, Mr. Dong's daughter, Ms. Dong Ke, suffers from severe depression and has been hospitalized several times. Her condition worsened after her mother was forced to divorce her father due to social pressure.
The young woman, in her early 20s, struggles to take care of herself without her father. In January 2021, she accidentally took an overdose of the tranquilizer she had been taking every day and was in a coma for several days. Her teeth turned black. Now the young woman is facing an even more dire prospect after her father was sentenced to prison.
Related reports:
100 Falun Gong Practitioners Sentenced to Prison for Their Faith Reported in March 2021
120 Falun Gong Practitioners Sentenced for Their Faith Reported in February 2021
186 Falun Gong Practitioners Sentenced for Their Faith Reported in January 2021
All articles, graphics, and content published on Minghui.org are copyrighted. Non-commercial reproduction is allowed but requires attribution with the article title and a link to the original article.
Category: Overview of persecution