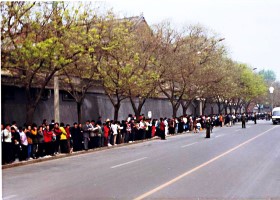 A practitioner from Tianjin, China recalls the events there in early April 1999 involving Tianjin practitioners' attempt to correct a magazine article that slandered Falun Gong. Despite their peaceful efforts to correct the issue, 45 practitioners were wrongly arrested, and attempts to seek their release led to a historic event in which over 10,000 practitioners peacefully gathered and conveyed their message to the government in Beijing.
"The peaceful protest on April 25 pushed Falun Gong to the world stage," said a man who took part in the historic appeal in Beijing. "This was the largest peaceful protest after the regime came to power. It demonstrated practitioners' noble attitude and courage and set an example for how people can communicate with a tyrannical regime peacefully."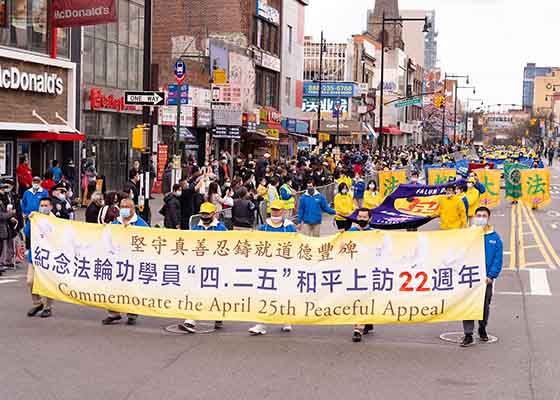 On April 18, 2021, an estimated 1,000 Falun Dafa practitioners gathered in Flushing, which has the largest Chinese community in New York City. They held a grand parade and rally to commemorate the 22nd anniversary of the April 25 peaceful appeal for the right to practice Falun Dafa in China.
"I am disheartened that, during such a difficult time, that persecution continues to occur when the COVID-19 pandemic is sweeping across the world," writes MP Judy Sgro in her letter commemorating the April 25 Appeal for freedom for Falun Gong.
After a Panjin City, Liaoning Province resident died in prison while serving time for his faith in Falun Gong, the authorities refused to provide any medical records or autopsy report about his death, nor did they allow his family to see his body.
As they do every weekend, practitioners in Barcelona urged people to sign a petition to help end the persecution of Falun Dafa in China.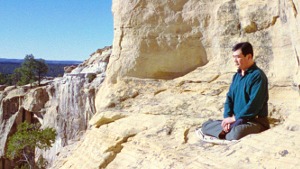 Master Li quietly watching the world from amidst the mountains after leaving New York following July 20th, 1999. (Published January 19, 2000)