Updated: Liaoning Man Imprisoned Despite Medical Condition, Dies Six Months Later
April 24, 2021 | By a Minghui correspondent in Liaoning Province, China
(Minghui.org) After a Panjin City, Liaoning Province, man died in prison while serving time for his faith in Falun Gong, the authorities refused to provide any medical records or autopsy report about his death, nor did they allow his family to see his body. The devastated family was only given his ashes to bring home.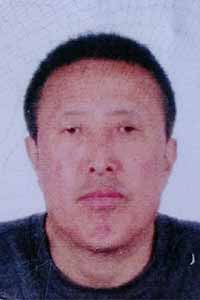 Mr. Zou Liming
Falun Gong, also known as Falun Dafa, is a spiritual and meditation discipline that has been persecuted by the Chinese communist regime since 1999.
Mr. Zou Liming was arrested on June 15, 2015, for talking to people about Falun Gong, about six months after he was forced to live away from home to hide from the police. The Shuangtaizi District Procuratorate soon approved his arrest. The police made several attempts to detain him at the Panjin City Detention Center, but the detention center repeatedly rejected his admission due to his poor health which developed while he was displaced.
After the Shuangtaizi District Court sentenced him to 2.5 years with a 4,000 yuan fine in September 2016, the detention center still refused to accept him. The police brought him to the hospital several times to do physical examinations, but his condition persisted.
Mr. Zou was arrested again three years later, in October 2019, and transferred to the Nanshan Prison in Jinzhou after being held at the Panjin City Detention Center for a few days. Worried about his health, his family went to the Nanshan Prison three times to visit him, but were blocked and had to remain outside. They also weren't allowed to make a cash deposit or provide clothing for him.
Mr. Zou was taken to Dalian Prison on November 28, 2019. When his family visited him on January 6, 2020, he asked them to send him some cash, clothing, and daily necessities. They didn't expect that this would be the last time they talked to him.
A month later, on February 7, Mr. Zou's family received a call from the Dalian prison that he had fallen into a coma and was being resuscitated at the Dalian No. 3 People's Hospital.
His family rushed to the hospital and saw a dozen officers taking turns guarding Mr. Zou's intensive care unit. With his family's repeated requests, the police allowed one of them to go in and take a look at him.
According to this family member, Mr. Zou remained in a coma and was on a ventilator. His eyes weren't moving.
Mr. Zou passed away on March 8. The authorities provided no further information about his death and had him cremated without the family's consent.
Past Persecution
After the communist regime began to persecute Falun Gong, Mr. Zou was arrested and detained several times for upholding his faith.
He was first arrested in late 1999 for discussing with local practitioners about going to Beijing to appeal for Falun Gong. The police had tapped his phone and monitored his conversations.
Mr. Zou was arrested again on May 25, 2003, and given two years of forced labor. He developed a severe medical condition at the Panjia City Forced Labor Camp and was released on bail.
His next arrest was on July 22, 2006. His computer, four cellphones, and Falun Gong books were confiscated.
To meet the arrest quota following Mr. Zou's one arrest (on an unknown date between 2006 and 2010), the police superimposed his photo onto another photo of a wall with the words "Falun Dafa is good" written on it, and then accused Mr. Zou of writing the message. He was given two years at the Benxi Forced Labor Camp as a result.
Mr. Zou was arrested one more time on November 10, 2010. The police ransacked his home and gave him another two years at the Benxi Forced Labor Camp without following due process.
Mr. Zou developed dangerously high blood pressure and was hospitalized. His doctor was concerned that he may have a cerebral hemorrhage at any time. He was then extorted of over 1,000 yuan and released on bail.
The police ransacked his home again on December 10, 2014. They turned his place upside down and took away his computer, printer, and other personal belongings, valued at over 90,000 yuan.
Mr. Zou was released on bail after one month of detention at the Panjin City Detention Center. The police harassed him and summoned him for interrogation a few times. As Mr. Zou insisted that he hadn't violated any law by practicing Falun Gong, and refused to comply, the police put him on the wanted list. To avoid further persecution, he lived away from home, only to be arrested months later and eventually lose his life while imprisoned.
Related report:
Liaoning Man Dies Six Months After Being Imprisoned for His Faith
All articles, graphics, and content published on Minghui.org are copyrighted. Non-commercial reproduction is allowed but requires attribution with the article title and a link to the original article.
Category: Accounts of Persecution