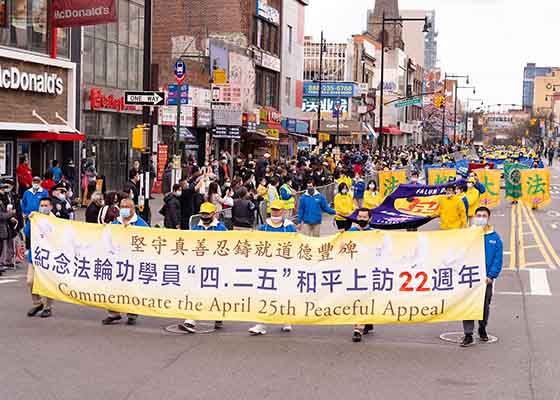 On April 18, 2021, an estimated 1,000 Falun Dafa practitioners gathered in Flushing, which has the largest Chinese community in New York City. They held a grand parade and rally to commemorate the 22nd anniversary of the April 25 peaceful appeal for the right to practice Falun Dafa in China.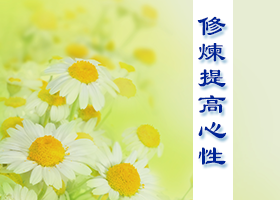 In its 22-year persecution of Falun Dafa, the Chinese communist regime has used a wide variety of technologies to monitor, harass, and arrest practitioners. Cell phones and other electronic devices pose a significant security risk because they can be used by the authorities as listening and tracking tools.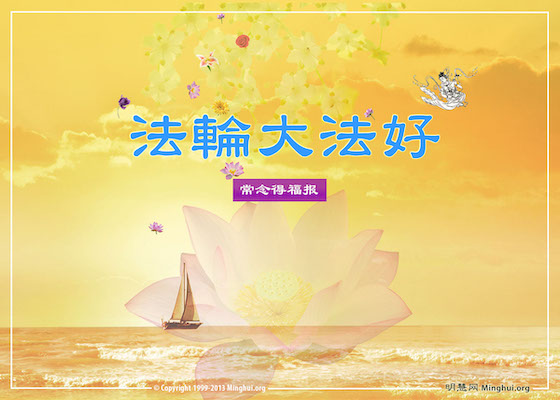 A practitioner who was a house cleaner for a retired military officer told them and their friends about the goodness of Falun Dafa and the facts about the persecution, and they all quit the CCP. Their doctor friend's heart disease cleared up without surgery, thanks to believing in the power of Dafa.
A local practitioner explained that, in 1999, thousands of practitioners in China went to Beijing of their own accord just to tell the officials the truth about Falun Dafa.
Ms. Zhang Shuzhi and her daughter, Ms. Hou Xiaoyan, of Daqing City, Heilongjiang Province, were sentenced to 5.5 years and 5 years respectively. They have been denied family visits since 2018.
After this young woman started to cultivate again, she realized the importance of looking within and learned how to bravely face her own shortcomings and eliminate her attachments.
~ Journeys of Cultivation ~
~ Clarifying the Truth ~
~ Improving Oneself ~
~ Perspective ~
~ Accounts of Persecution ~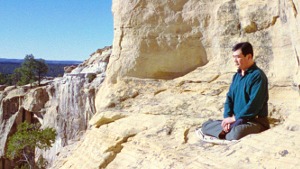 Master Li quietly watching the world from amidst the mountains after leaving New York following July 20th, 1999. (Published January 19, 2000)