At Least 32 Falun Gong Practitioners Still Jailed in Jiangxi Province Women's Prison
(Minghui.org) Jiangxi Province Women's Prison has been participating in the persecution of Falun Gong since the Chinese communist regime launched a nationwide campaign against the mind-body practice in 1999. Many female Falun Gong practitioners, one group after another, have been incarcerated there. The prison guards used various methods to torture them and hypocritical ways to deceive them in order to force them to give up their faith. The widely used torture methods are long-time standing and brainwashing.
According to reports available from the Minghui.org website, at least 32 Falun Gong practitioners are currently being detained in the Jiangxi Province Women's Prison and subjected to torture. 
The 32 practitioners are: 
Nanchang City: Yuan Guoxiang, Jiang Lanying, Yan Jinhua, Deng Guiying, Wan Lihua, Zhang Li, Teng Chaying, Liu Hexiang, Chen Wen, Chen Yulian, Hu Meitao, Cao Genxiu, Gao Yinfeng, and Zhou Rongmei
Jiujiang City: Wang Xianghong, Wang Weiqing, Qin Hongying, Li Shuiqing, Yin Xianping, Zhong Xingxiu and Tian Xiangui 
Yichun City: Xu Genying
Ji'an City: Gong Yuxiu
Fuzhou City: Luo Jianrong, Yao Aiyoung and Ning Qin
Ganzhou City: Li Lanying
Yingtan City: Xu Zhenhua, Li Meilian and Wang Yumei 
Xinyu City: Gao Jufang and Zhang Xiaohong 
The five practitioners' ordeals below provide a glimpse into the crimes committed in the prison. 
Still Incarcerated
Nanchang County Woman Sent for Resuscitation
Ms. Chen Yulian of Nanchang County, about 65, had been given forced labor terms twice for a total of 3.5 years and subjected to inhumane torture during detention. She was arrested again in April 2018, and detained in Nanchang City First Detention Center, where she was verbally abused, hung with handcuffs, and not allowed to purchase necessities.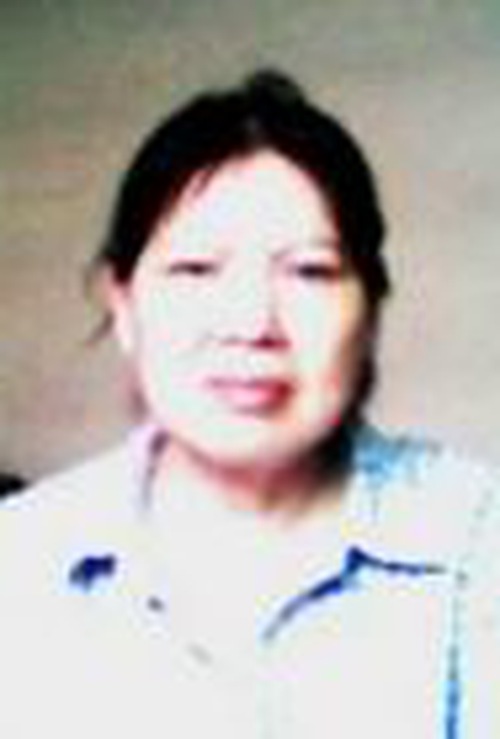 Ms. Chen Yulian
Ms. Chen was taken to Jiangxi Province Women's Prison at the end of 2019 to serve an 8-year term. She went on a long-term hunger strike to resist the forced brainwashing. Once a tall and strong person, she became emaciated and could not be recognized. She was on the verge of death and was sent to a hospital for resuscitation. Yet the brainwashing torture resumed once she was taken back to the prison.
Former Accountant Tortured to Lose Sanity
Ms. Yao Aiying, 58, is a retired accountant from Jiangxi Distillery. She has been sentenced twice for persisting in her faith and telling people the facts about Falun Gong, with a total term of 7.5 years. She was arrested again on September 10, 2019, and then sentenced to 3 years and 3 months in prison.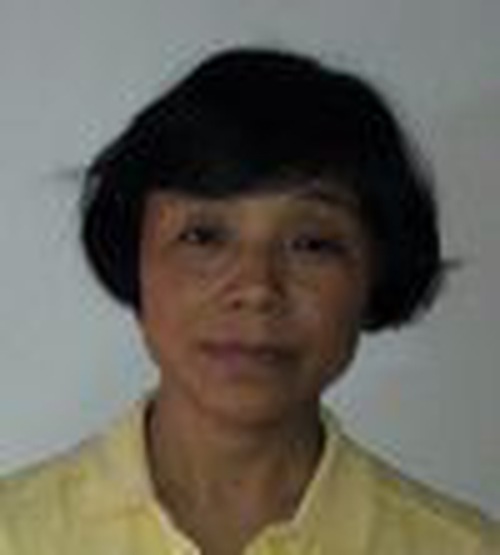 Ms. Yao Aiying
When she held a hunger strike to protest the persecution in prison during the first half of 2021, she was subjected to brutal force-feeding every day and forced to stand for long periods of time. The prison guards took pictures during the forced-feeding and sent them to her son, slandering her for defying the prison.
Because Ms. Yao refused to renounce her belief, she was dragged to the Education Department to undergo violent and high-pressure education: walking in formation during the day, being handcuffed to the window sill at night, and being deprived of sleep for long periods of time.
The inmates brought the written repentant statement and forced her to copy it with repeated intimidation and threatening. She was tortured to lose her sanity, crying wildly.
Having Been Released
71-Year-Old Nanchang Woman Punished with Long Time Standing and Forced Brainwashing
Ms. Yu Cuihua, 71, is a retired employee of Nanchang Jiangling Group. After suffering a total of nearly ten years of incarceration, including a 2.5-year and a 3-year labor camp term and a 4-year prison term, she was arrested on January 28, 2016, and again sentenced to 5.5 years on April 12, 2017. 
At Jiangxi Province Women's Prison, she was first detained in the First Brigade for two months, during which time she was repeatedly punished by standing for long periods of time during the daytime in the workshop or at night time in the cell, often until 2:00 a.m.
To force practitioners to give up their faith, the prison guards ordered the practitioners to learn other types of chi-gong practices. When Ms. Yu refused to comply, she was punished with long periods of standing again. The guards also wrote the name of Falun Gong's founder on a piece of paper and ordered her to step on it. She refused too and was forced to stand for a long time as a result.
She was also forced to watch videos slandering Falun Gong for a long time. Because she protested by exposing the deceptive lies in the videos, she was transferred to the Third Brigade where she was abused by other inmates for resisting the brainwashing.
Ms. Yu was not allowed to shop, make phone calls, or meet with her family. She developed high blood pressure from the torture. Her family was only allowed to visit her until two years later.
69-Year-Old Woman One Leg Paralyzed from Torture
Ms. Lyu Sanxiu, 69, a retired employee of Changshu Smelting Plant, was twice given a forced labor term for a total of 5 years and once sentenced to three years in prison. She was tortured and poisoned during detention, and was once persecuted to be mentally disordered.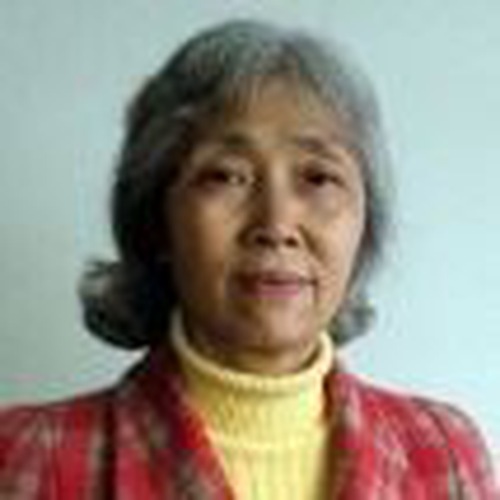 Ms. Lyu Sanxiu
Ms. Lyu was arrested again on September 2, 2017, and was later sentenced to 3 years in prison. She was taken to Jiangxi Province Women's Prison in the spring of 2018.
Ms. Lyu was detained in the Sixth Brigade. She was forced to stand for long periods of time, and not allowed to wash herself. She was subjected to "freezing" torture, standing in a basin of cold water overnight. She was force-fed chili water since she refused to write a statement to renounce Falun Gong. Her entire mouth festered afterward and she was in extreme pain.
One of Ms. Lyu's legs became paralyzed from torture and she had difficulty walking.
Retired Pharmacist Subjected to Intensive Brainwashing, with Left Leg Nearly Amputated 
Ms. Ge Ling, 70, is a retired pharmacist from Yongxiu County Chinese Medicine Hospital in Jiujiang City. She had been given a forced labor term twice for a total of 5 years and sentenced to prison once for 3 years before she was last arrested on the morning of April 21, 2016. Later she was sentenced to 4 years in prison and taken to Jiangxi Province Women's Prison in February 2017.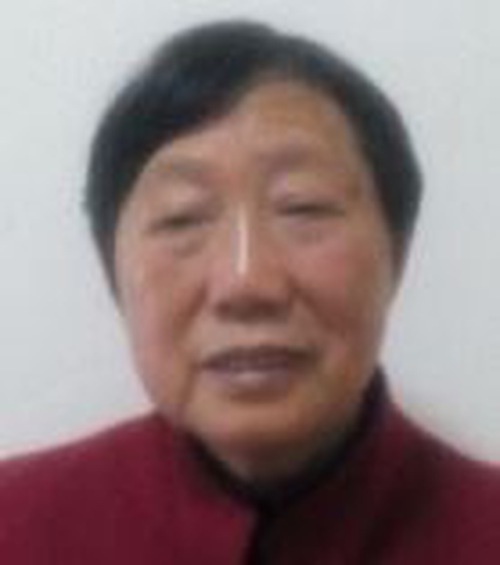 Ms. Ge Ling
Ms. Ge was detained in the First Brigade, where she was subjected to long-term verbal abuse, severe beatings, standing, and deprivation of sleep. Due to long-time standing, her uterus prolapsed and she was unable to walk or sit down, suffering unbearable pain. Her left leg became so bruised and swollen that doctors said it had to be amputated to save her life. Her blood pressure was also dangerously high.
She underwent four times of intensive brainwashing sessions during her entire prison term and upheld her faith firmly.
All articles, graphics, and content published on Minghui.org are copyrighted. Non-commercial reproduction is allowed but requires attribution with the article title and a link to the original article.