Taiwan: Legislators Call for Stopping the Persecution of Falun Gong on Human Rights Day
(Minghui.org) Representatives of Falun Gong practitioners in Taiwan and legislators jointly held a press conference in the Legislative Yuan on December 10. The theme of the press conference was "International Human Rights Day, Justice and Conscience Cannot Be Silenced."
The legislators of the ruling and opposition Parties emphasized in their speeches that the Chinese Communist Party (CCP) has persecuted Falun Gong for 22 years. They stressed that the international community should have zero tolerance, and call for an end to the CCP's persecution.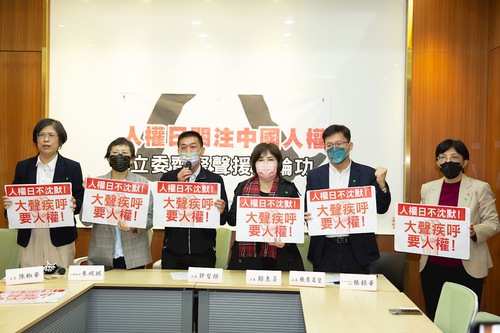 Legislators hold display boards reading "Not silent on Human Rights Day; Calling for Human Rights Loudly" on December 10.
More than 3.9 million people in 37 countries have brought to light misdeeds by Jiang Zemin, the former CCP head, who initiated the persecution of Falun Gong. Taiwanese, Japanese and South Koreans are known to have reported on Jiang the most.
The Taiwanese Falun Gong Human Rights Lawyers Group called on the legislature to pass three human rights acts, including the Human Rights Accountability Act, legislation against the CCP's live organ harvesting, and support for reporting the main perpetrator Jiang Zemin, who carries the sole responsible for the persecution. It is important to note the large number of Chinese Falun Gong practitioners who filed complaints against Jiang.
Chin-hua Chang, Deputy Director of the Taiwan Falun Dafa Association and professor of the Taiwan University, pointed out that since the CCP persecuted Falun Gong, the Legislative Yuan, Taiwan's highest legislature, and the county and city councils, have passed human rights bills many times. These bills range from demanding the release of Falun Gong practitioners being detained, condemning the CCP's live organ harvesting, to not inviting, receiving, or welcoming CCP human rights villains to Taiwan.
Prof. Chang pointed out, "Falun Gong practitioners are the main victims among the many groups who suffer from the CCP's persecution." Investigations discovered that the CCP conducted large-scale organ harvesting from living Falun Gong practitioners for lucrative profits.
Legislators Support Falun Gong Against the Persecution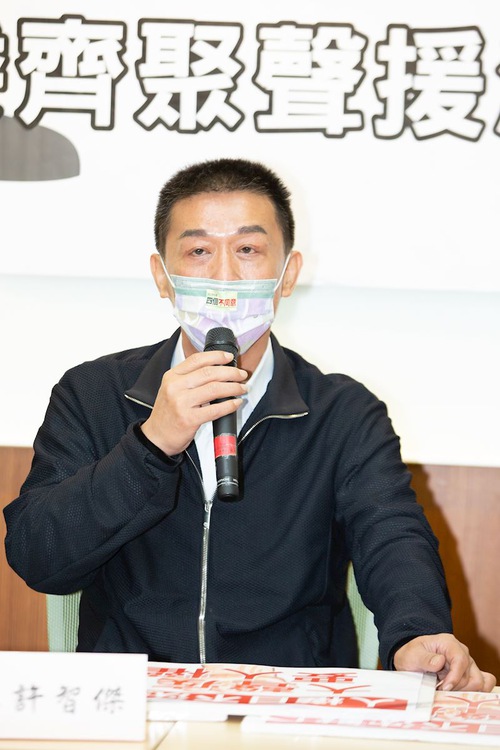 Legislator Chi-jie Hsu
The Democratic Progress Party (DPP) legislator Chi-jie Hsu said that December 10 is International Human Rights Day, and the world should pay attention to human rights issues. Falun Gong has been persecuted for a long time, with the most notorious perpetrator being Jiang Zemin.
He said, "Of course we hope to save the persecuted Falun Gong practitioners." The U.S. government held a democracy summit on December 9 and 10, and invited 110 countries to participate. The League for Democracy can rebuff the CCP's dictatorship and safeguard international human rights.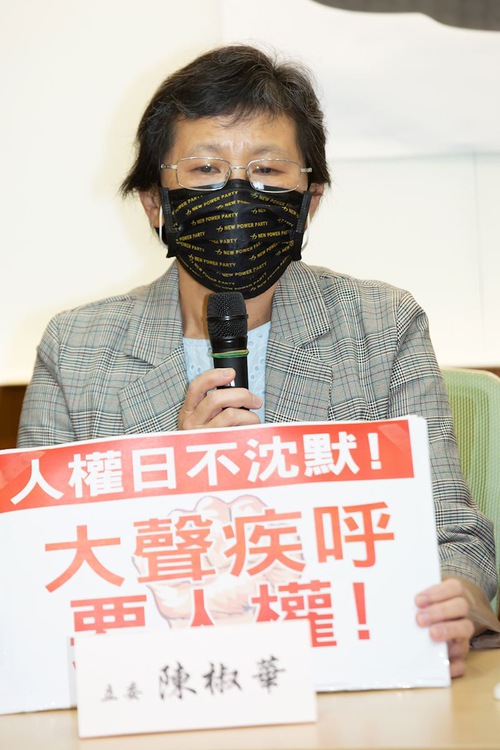 Legislator Shu-hua Chen
Legislator Shu-hua Chen said, "We are deeply saddened. Human rights are like air and water. When there is no human right, the dignity for life cannot be enforced."
She pointed out that China's human rights record has been criticized by many, but the CCP has tried to silence these people. She said her Party would support Falun Gong's human rights.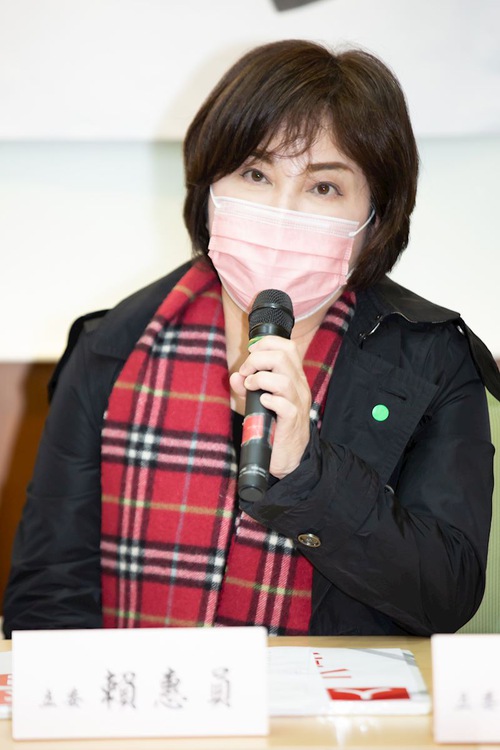 Legislator Hui-yuan Lai
DPP legislator Hui-yuan Lai said that the CCP has shown its contempt for Taiwan's human rights situation. The international community has zero tolerance for the CCP's human rights violations. Taiwan plays an important role in the Asia-Pacific region. We should stand up, and defend human rights as one body.
Kuomintang legislator Meng-kai Hong said, "On Human Rights Day, we believe that any human rights issues and activities should be paid attention to. We call on governments to pay attention to human rights." He wished such persecutions of human rights would not happen again in the future.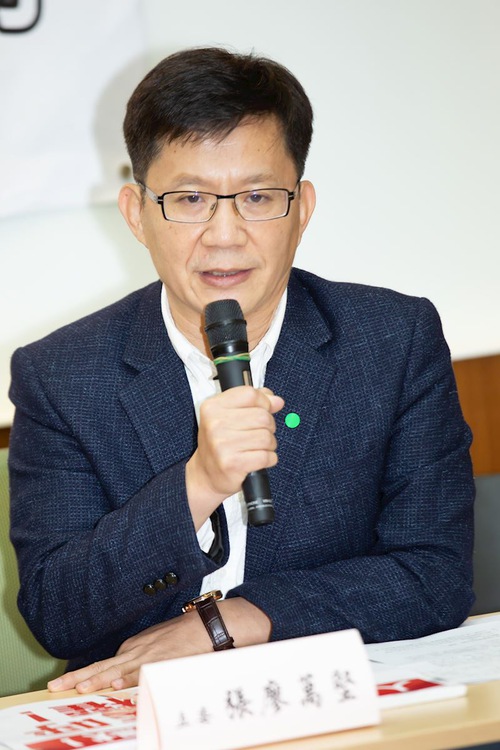 Legislator Liao-wan Chang
DPP legislator Liao-wan Chang said that he has supported Falun Gong's efforts in calling for an end to the persecution almost every year. He admired that Falun Gong practitioners persevered in clarifying the truth in various ways for 22 years. He emphasized that human rights are of universal value.
He said, "We stand in solidarity with those who are persecuted by the CCP and also denounce the CCP's persecution of human rights. This is affirmed by the international community, and demonstrates that Taiwan is different from the CCP. Its actions are based on human rights."
All articles, graphics, and content published on Minghui.org are copyrighted. Non-commercial reproduction is allowed but requires attribution with the article title and a link to the original article.