UK: MPs Send Letters Supporting Falun Dafa on Human Rights Day
(Minghui.org) Members of Parliament in the UK sent letters to Falun Dafa practitioners prior to the International Human Rights Day on December 10, 2021. They expressed their support to practitioners for their efforts to strive for freedom of belief, and their call for an end to the persecution that has persisted for 23 years. They stated that they will call upon the UK government to stand up for Falun Dafa practitioners, and to take actions to uphold religious freedom. 
Patrick Grady MP Expresses Support to End the Persecution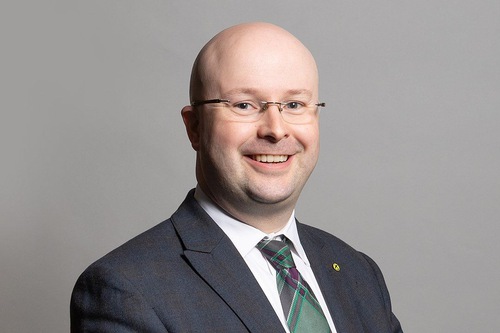 Patrick Grady MP (official website of the British Parliament)
Patrick Grady MP wrote in his letter, "Human Rights are universal and must be respected by all Governments around the world. Falun Gong practitioners, Uyghur Muslims, and other minorities in China must be allowed to express their beliefs and practice their faiths free from persecution and intimidation."
"The UK Government and other democracies must take whatever steps they can to identify and challenge those responsible for displacement, arbitrary arrest and detention, summary executions and forced organ harvesting. There are many Members of Parliament who want to see the UK Government live up to that responsibility. All those demonstrating today, and all those marking International Human Rights Day, can be assured of our support and solidarity in the fight for freedom and an end to persecution."
Caroline Lucas MP Sends Solidarity to Falun Gong Practitioners Suffering Persecution on Behalf of the Green Party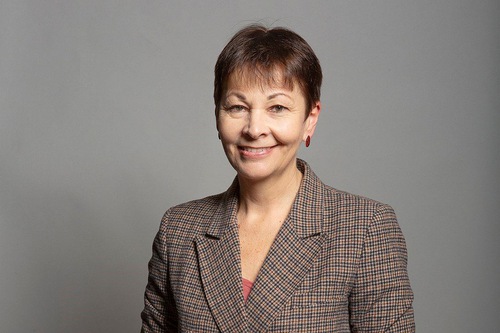 Caroline Lucas MP (official website of the British Parliament)
Caroline Lucas MP wrote in her letter, "...on behalf of the Green Party I send [our] solidarity to all those Falun Gong practitioners suffering persecution simply for refusing to renounce their religious beliefs. And solidarity too with all those family members, loved ones and campaigners who are keeping awareness alive so nobody is allowed to forget what is happening. The right to practice one's faith without fear is one of the most fundamental human rights, and it's being breached systematically, deliberately and daily by the Chinese Government. Whilst the UK has taken welcome steps towards signaling that human rights violations by China will not be tolerated, they have not gone far enough, and the situation on the ground remains intolerable."
"So today I join you in calling for an end to the suffering, an end to the persecution and an end to half measures. Today we call on the UK Government to stand up for Falun Gong practitioners, to leave China in no doubt that we condemn any violation of human rights – and that we are prepared to take action to defend the right of religious freedom."
Kerry McCarthy MP Thanks Everyone Who Has Made the Journey Today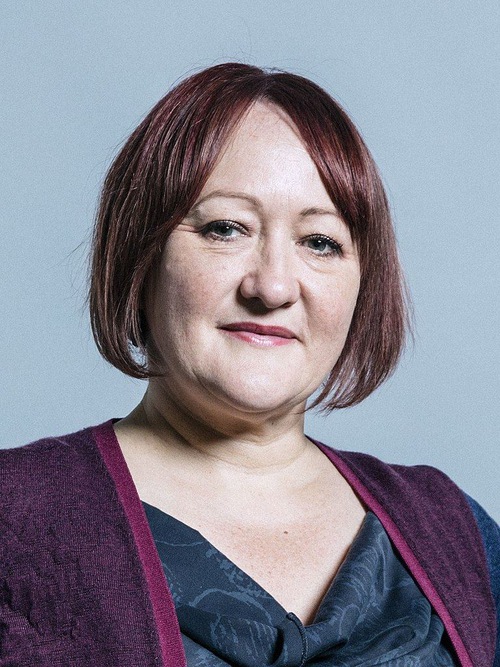 Kerry McCarthy MP (official website of the British Parliament)
Kerry McCarthy MP wrote in her letter, "International Human Rights Day is a day of commemoration and recognition of past progress, but it also acts as an opportunity to address how far we still have to go – I know that is what those who have gathered here today will be doing."
"A key component of upholding human rights is accountability,...Whether it be the erasure of religious minorities in China or the unlawful detainment of journalists in Iran, the UK must be consistent in its defense of the principles of human rights and hold those responsible to account...Thank you to everyone who has made the journey today."
Feryal Clark MP Expresses Deep Concern about Inhuman Treatment of Falun Gong Practitioners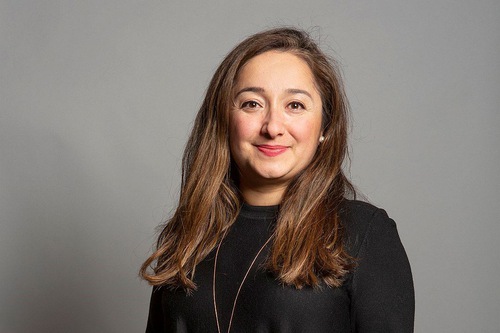 Feryal Clark MP (official website of the British Parliament)
Feryal Clark MP wrote in her letter, "Thank you for inviting me to speak at the UK Falun Dafa Association rally taking place on 11 December. … this issue is close to my heart and I will continue to make representations to the Secretary of State for Foreign, Commonwealth, and Development Affairs on this important issue."
"My colleagues in the Labor Party and I stand firmly behind the rights of minorities to religious freedom in China and across the world. The Labor Party's new foreign policy puts the rule of law, democracy and human rights at the very heart of our agenda. Religious freedom is a critical right that must be universally upheld."
"I am deeply concerned by the forced organ harvesting and inhumane treatment of Falun Gong practitioners and other religious minorities throughout China. My thoughts are with the whole Falun Gong community of China. Let me assure you therefore, following receipt of your email, I have questioned the Foreign Secretary asking him what recent representations he has made to his Chinese counterpart on protecting religious freedoms and freedom of belief in China. I will write to you when I receive a response from the Government Minister."
"Alongside, I have asked the Foreign Secretary whether she has met with representatives of the Falun Dafa Association UK to listen to your concerns about the illegal practices of organ harvesting and persecution by the Chinese Government of the Falun Gong people."
Lilian Greenwood MP: We Will Not Stand By, and We Will Not Tolerate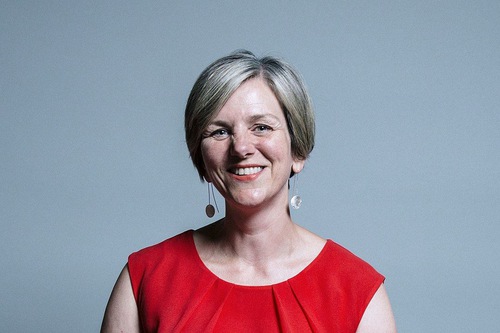 Lilian Greenwood MP (official website of the British Parliament)
Lilian Greenwood MP wrote in her letter, "I remain deeply concerned about the persecution of people on the grounds of their religion or belief in China, be it Uyghur Muslims in Xinjiang, Christians, Buddhists, or Falun Gong practitioners. The freedom to practice, change or share one's faith or belief without discrimination or violent opposition is a right that all people should enjoy."
"I am aware of the incredibly disturbing allegations that have been reported over several years about human organ harvesting in China. I also understand that minority and religious groups, including Falun Gong practitioners, may be being specifically targeted."
"I believe the UK Government must ask further questions of China on this matter and ensure that it continues to review any new evidence that is presented. I will continue to press the UK Government to send a clear message that we will not stand by, and we will not tolerate such gross abuses of human rights."
In addition, Henry Smith MP also stated, "As Crawley MP and a member of the House of Commons Foreign Affairs Committee I will continue to stand up for the rights of those victimized by the Chinese Communist Party regime in Beijing."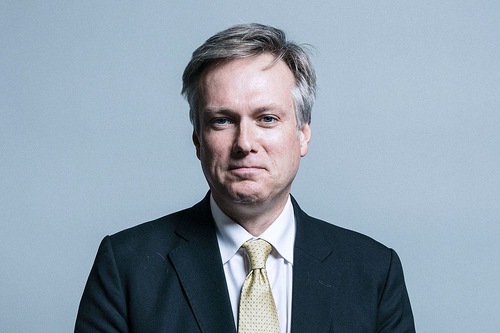 Henry Smith MP (official website of the British Parliament)
Lord Hylton wrote in his letter, "I am totally opposed [to] the harvesting of organs, in particular if this happens without consent freely given."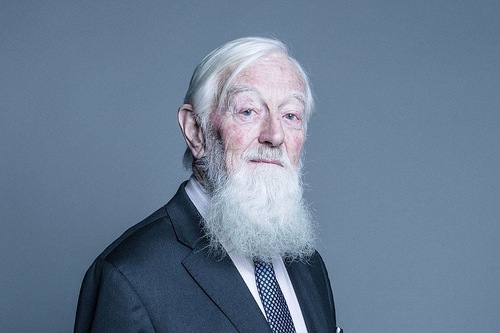 Lord Hylton (official website of the British Parliament)
All articles, graphics, and content published on Minghui.org are copyrighted. Non-commercial reproduction is allowed but requires attribution with the article title and a link to the original article.