Having Been Incarcerated for Four Years for Her Faith, Shandong Hairdresser Sentenced to Three Years in Prison Again
(Minghui.org) People passing by Kuntian Road of Lingzi Township in Zibo City, Shandong Province used to see many customers coming in and out of a small salon, with cars and bikes parking outside. Inside, the hairdresser cordially chatted with the customers and their laugh could be heard from outside. But now, the store is shut down and the place is desolated.
Ms. Yao Guihua, 55, the salon owner, had been in business for ten some years. Her shop was a popular place in her neighborhood because of her excellent skill, warm service, kind personality and fair prices. Unfortunately, Ms. Yao was once again arrested on May 4, 2021 for her faith in Falun Gong, a spiritual discipline that has been persecuted by the Chinese communist regime since 1999. She was later sentenced to three years in prison.
Ms. Yao had been detained multiple times during the past 20 years, and sentenced to four years in prison after a previous arrest in 2006.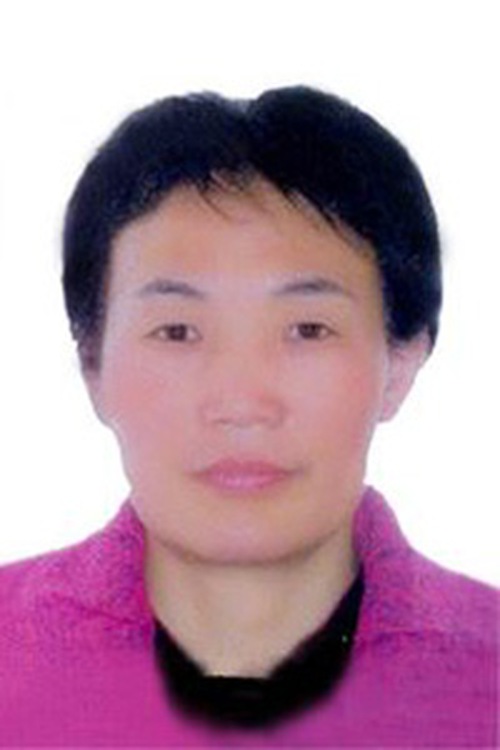 Ms. Yao Guihua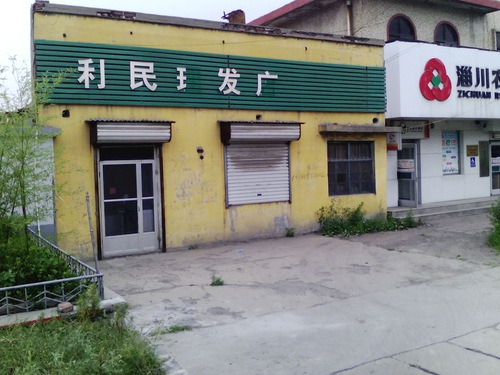 Ms. Yao's hair salon
Latest Arrest, Trial and Sentence
Ms. Yan and another practitioner, Ms. Zhou Lizhi, were reported to the authorities on May 14, 2021 when they were distributing materials exposing the persecution about Falun Gong. The police from Shangjia Town Police Station of Zibo Wenchanghu District intercepted and arrested them. Both practitioners' homes were ransacked on the same day. Their Falun Gong related materials and some personal belongings were confiscated.
The two practitioners were interrogated three times at the police station before being released on bail the next day due to the pandemic.
But the police seized them on May 12, 2021 and took them to a hospital for a check up. The two practitioners were interrogated afterwards, but released on the same day. Two days later, the police came to Ms. Yao's home and arrested her. She has been detained in Zibo City Detention Center since.
Ms. Yao's arrest was approved in early June and Shangjia Police Station filed her case with the Zichuan District Procuratorate in late June. In August, Zichuan District Procuratorate indicted her and moved her case to Zichuan District Court.
The Zichuan District Court tried Ms. Yao via a remote video session on September 1, 2021. Judge Zhao Chenggang, her lawyer, prosecutor Bai Liang, who had participated in the previous prosecution of Ms. Yao in 2007, and three of her family members were present at the courtroom. The security was tight with extra security personnel deployed outside the court building.
Ms. Yao's defense lawyer entered a not guilty plea for her and made a strong defense against the charges.
Bai Liang questioned Ms. Yao, "You should practice Falun Gong at home and should not go out to distribute information. You were sentenced to four years in prison before because you upheld your belief in Truthfulness-Compassion-Forbearance. Now you have been locked up in the detention center for so long. Is it worth it?"
Her lawyer responded, "Ms. Yao is persistent in her belief. After the sentence of four years in prison, she is now detained again. This is not her fault. Imprisonment cannot change a person's faith." The judge and prosecutor remained silent.
The lawyer continued to say that Ms. Yao's distribution of Falun Gong materials did not cause any harm to anyone or their property, nor did it disrupt society or public interests; her action didn't violate any law. He demanded her acquittal.
Prosecutor Bai Liang and judge Zhao Chenggang shouted at Ms. Yao during the hearing. She kept telling them that practicing Falun Gong was not a crime. She also demanded an acquittal while making her closing statement.
Three weeks later on September 23, 2021, the Zichuan District Court sentenced Ms. Yao to three years in prison with a 5,000-yuan fine.
Outset of Persecution: Violently Beaten During Breastfeeding Period
Ms. Yao began practicing Falun Gong in 1998. Her long-term ailments, including arthritis, headaches, stomach problems, and endometritis, all disappeared after a short period of practicing. By following the principles of Truthfulness-Compassion-Forbearance, she got rid of her bad temper and attachment to profit, and became a sincere and generous person.
However, Ms. Yao was severely persecuted for her belief after the persecution of Falun Gong began.
When her son was only seven months old, Wang Lijun, secretary of Political and Legal Affair Committee of Lingzi Township, ordered to have her arrested on October 9, 2000, even though she was still breastfeeding her baby. While in detention, she was not allowed to use the restroom and deprived of sleep. She was violently beaten by several policemen at night. She was released five days later after her family was extorted 9,000 yuan.
Wang ordered another arrest of Ms. Yao in March 2001. She was detained for five days at Qiugu Forced Labor Camp.
Ms. Yao was forcibly taken to Zhangdian Brainwashing Center on September 3, 2001 and detained for two days.
Tortured to Disability After Four Years of Imprisonment
Ms. Yao and another practitioner, Ms. Cheng Guohua, were seized in a village in Zichuan District of Zibo City on September 3, 2006, when they talked to people about Falun Gong. Later, the police from Zichuan 610 Office and Cicun Police Stations raided their homes. Both practitioners were detained in Fujia Detention Center.
Zichuan District Court tried Ms. Yao, and sentenced her to four years in prison on January 23, 2007. As her husband worked out-of-town, her daughter in middle school and her six-year-old son were left with their grandparents, struggling to get by every day.
Ms. Yao was taken to Shandong Province Women's Prison on April 20, 2007, and detained at one of the training teams established for persecuting Falun Gong practitioners. Since she upheld her belief despite intense brainwashing sessions, guards Xue Yanqin, Sun Xiaoli and Xu Yumei brought in more than 20 inmates to beat her.
The inmates turned a square stool upside down with legs facing up, and then pressed Ms. Yao against the stool feet and beat her harshly, with one inmate grabbing her hair and one stepping on her legs. Ms. Yao's hair on the front of her head was pulled out. They tortured her this way for several days, until she was on the verge of death. Then she was thrown into a solitary confinement cell.
She went on a hunger strike to protest against the brutal treatment. The guards instructed the inmates to force-feed her and injected her with unknown drugs.
With years of torture, Ms. Yao suffered scoliosis and lumbar degenerative lesions. The two sides of her waist became asymmetrical, with the left side protruding outward and the right side concave, and her body was deformed.
Ms. Yao was released on September 3, 2010.
Popular Salon
Ms. Yao learned hairdressing when she was young and had good skill. After her body was healed through Falun Gong practice, she opened a small salon. She charged the lowest fees and treated her customers like family members. She especially took care of elderly and disabled people with almost no charge. Her salon became popular in the area, often with a long waiting line.
One winter, she went to the homes of elderly people with mobility problems in her spare time to serve them. Some of them had been bed-ridden for a long time. She helped them sit up, washed their faces, cut their hair and shaved their faces like treating her own parents.
When people praised her and thanked her, she always told them that Falun Gong transformed her to be an unselfish person. Many people did not remember her salon name, but called it the "Falun Gong salon" instead.
Perpetrators Participated in Persecution:Sun Zhaoqiang (孙兆强), police officer of Wenchanghu District Police DepartmentZhou Qun (周群), police officer of Wenchanghu District Police DepartmentYue Weibo (岳卫波), director of Shangjia Police Station: +86-17805337500Zhang Bin (张斌), instructor of Shangjia Police Station: +86-13070614913Li Derao (刘德尧), police officer of Shangjia Police StationDuan Yijun (段义君), director of Lingzi Police Station: +86-533-5587258, +86-13561697258Bai Liang (白亮), director of First Prosecution Department of Zichuan District Procuratorate: +86-533-3012528. +86-533-3012535Zhao Chenggang (赵成刚), Criminal Court President of Zichuan District Court: +86-533-5281701, +86-533-2651361, +86-533-5265999Li Jie (李杰), director of Zibo District 610 Office: +86-13964437304, +86-533-5138007
(More perpetrators' contact information is available in the original Chinese article.)
All articles, graphics, and content published on Minghui.org are copyrighted. Non-commercial reproduction is allowed but requires attribution with the article title and a link to the original article.