Almost Dead from Torture in Custody, Tianjin Woman Faces Prison Sentence for Her Faith Again
(Minghui.org) Having been incarcerated for over seven years, a Tianjin resident is facing a prison sentence for her faith in Falun Gong again.
Falun Gong, also known as Falun Dafa, is a spiritual discipline that has been persecuted by the Chinese communist regime since 1999.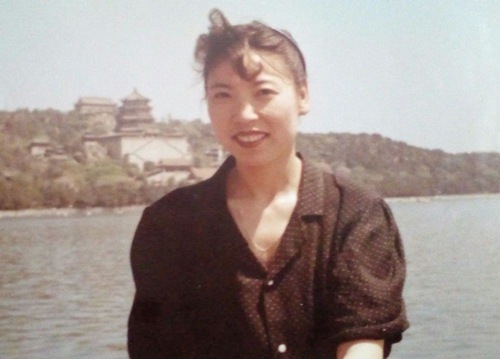 Ms. Zhao Shuxia
Ms. Zhao Shuxia, 57, took up Falun Gong in 1997. She credits the practice for enabling her to become calmer and more considerate. Many of her family conflicts were resolved as a result.
Since the persecution started, she served two labor camp terms and a prison term. She once held a hunger strike for over a year and was force-fed. Despite her weak condition, the inmates opened the window to let the freezing wind blow on her during the winter. When she almost died from the torture, the guards released her.
Following her other arrest in 2016 for hanging up a banner about Falun Gong, her elderly father's health deteriorated due to his constant worries about her. He suffered from severe diabetes and became blind. After her siblings were turned away from Nankai Detention Center when trying to deliver clothes and daily necessities to her, their father was dealt another blow and he passed away on September 10, 2016.
Ms. Zhao's latest arrest was on February 3, 2021, by the Nankai District Domestic Security Office. The police also ransacked her mother's home. It's reported that Ms. Zhao was indicted in May. She appeared in Nankai District Court, first in July and later on September 23, and is now awaiting a verdict.
Related reports:
Three Tianjin Women Sentenced to Prison for Hanging Banners with Falun Gong Messages
Tianjin Woman Detained for Her Faith Files Complaints against Prosecutor and Judge
Prosecutor Tries to Collect More Evidence Against Tianjin Practitioners
Tianjin Woman Detained for Her Faith Files Complaints against Prosecutor and Judge
Chinese Citizens Sign Petition Calling for the Release of Zhao Shuxia
All articles, graphics, and content published on Minghui.org are copyrighted. Non-commercial reproduction is allowed but requires attribution with the article title and a link to the original article.