Tianjin Woman Detained for Her Faith Files Complaints against Prosecutor and Judge
May 27, 2017 | By a Minghui correspondent in Tianjin
(Minghui.org) A Tianjin woman who has been detained for almost 16 months filed complaints against the prosecutor and the judge in her case. Ms. Zhao Shuxia is accusing both officials of dereliction of duty.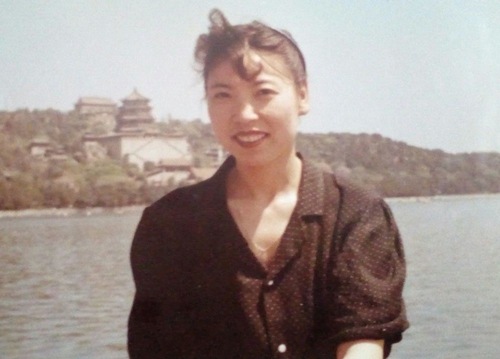 Ms. Zhao Shuxia
Ms. Zhao was arrested on February 8, 2016, along with two other locals, while they were hanging a banner that said, "Happy Chinese New Year from Falun Dafa Practitioners in Tianjin! Please remember Falun Dafa is good, and Truthfulness-Compassion-Forbearance is good."
Falun Dafa, also known as Falun Gong, is a spiritual discipline that is being persecuted by the Chinese communist regime.
Ms. Zhao and her two co-defendants were tried on February 7, 2017, and their respective lawyers entered not guilty pleas for them. The lawyers argued that no law in China criminalizes Falun Gong and that their clients had every right to spread the goodness of Falun Gong.
Judge Dai Shuyan adjourned the hearing without issuing a verdict. Ms. Zhao's lawyer submitted a written opinion to Dai soon afterward, requesting that the case against his client be dropped. To date, he hasn't received any response from Dai or been informed of any new court date.
Ms. Zhao recently asked her lawyer to file complaints against both Dai and prosecutor Fu Pengfei.
By law, a trial court should conclude a case within 60 days, but Dai has stalled the case for over 260 days.
By law, a procuratorate should finish investigating a case and file an indictment (if applicable) with 30 days of receipt of the case, but prosecutor Fu has delayed the case for 76 days.
Ms. Zhao remains at Nankai District Detention Center.
Related Reports:
Prosecutor Tries to Collect More Evidence Against Tianjin PractitionersChinese Citizens Sign Petition Calling for the Release of Zhao Shuxia Ms. Zhao Shuxia on Hunger Strike for Over 130 Days