Inside a Black Jail Named Guangzhou Legal Education Center: Falun Gong Practitioners Targeted for Their Faith
Jan. 13, 2021 | By a Minghui correspondent in Guangdong Province, China
(Minghui.org) Guangzhou Legal Education School, a brainwashing center founded on April 3, 2001, is one of the worst facilities that the Chinese Communist Party (CCP) uses to persecute Falun Gong practitioners in Guangzhou City, Guangdong Province, in the past 21 years.
Falun Gong, also known as Falun Dafa, is a mind-body practice based on the principles of Truthfulness-Compassion-Forbearance. The CCP launched a nationwide campaign against the practice in July 1999, and the persecution continues to this day.
Tying-like-a-ball, one of the torture methods, was brought to the school from Guangzhou First Labor Camp by Yang Yongcheng, one of the team captains. This physical abuse is very intense, pushing practitioners' endurance to the limit in order to force them to give up their belief in Falun Gong.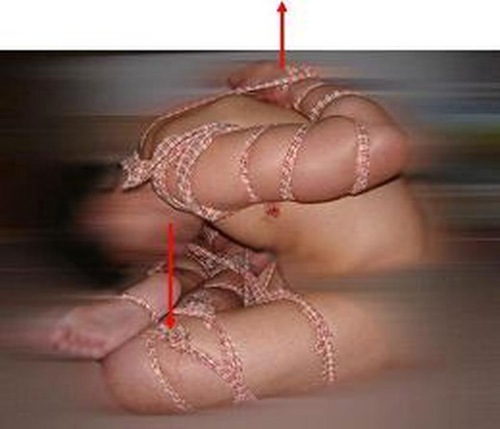 Torture illustration: Tying-like-a-ball, where the victim is ordered to sit with his legs crossed on top of each other, his hands behind his back, and his body tied up tightly like a ball.
Located inside Tangang Addiction Treatment Center, Guangzhou Legal Education School (referred to as Guangzhou Brainwashing Center hereinafter in this article) operates directly under the Guangzhou Justice Bureau, with over 30 judicial police officers. Its purpose is to "educate and transform" Falun Gong practitioners through torture, that is, forcing them to renounce their faith. About 1,000 practitioners have been detained here since its establishment in 2001.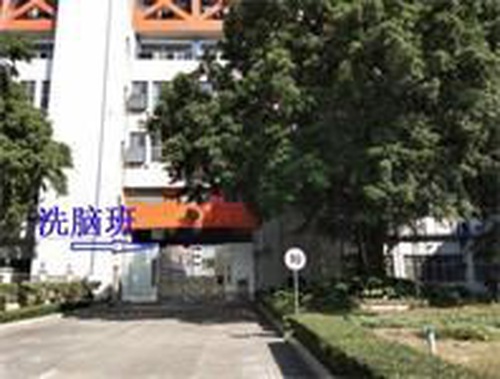 Guangzhou Brainwashing Center is located inside Tangang Addiction Treatment Center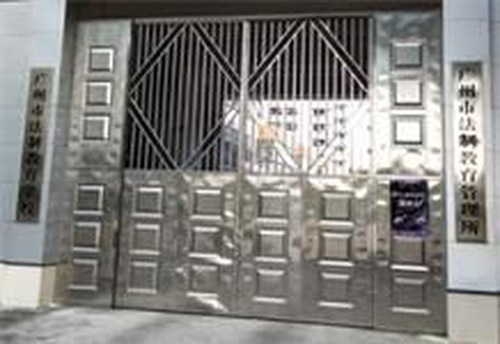 The Guangzhou Brainwashing Center: the sign on the left reads "Guangzhou Legal Education School" and the one on the right "Guangzhou Legal Education Administration Bureau."
Mafia-style Operation
Most of the practitioners detained at the Guangzhou Brainwashing Center were kidnapped by agents from local police stations, sub-district offices, or residents' committees. After first finding out a practitioner's daily routine and selecting an ambush location, these agents would swarm the practitioner, drag him or her into a waiting vehicle and drive straight to the brainwashing center.
Some residents' committees may notify the practitioner's family that he or she had been enrolled in an extended "training," but no information of the location is provided. Even if the family wanted to send over clothing or some daily necessities, they could only submit the items through the residents' committees.
Sometimes the family was not told anything, and they would think that their loved one had gone missing and would have to report it to the police. It often took a long time for the family to finally find out the practitioner had been sent to the brainwashing center. When the family showed up to request the release of the practitioner, the brainwashing center knew they could not cover it up anymore. Some officers in the brainwashing center would come out to meet the family, but not before removing their badges with a police ID number. They would photograph and/or videotape the family. Without explaining why they were holding the practitioner there, they would instead ask probing questions such as how the family had learned of the practitioner's detention location and who "incited them to come to the brainwashing center."
The entrance of the brainwashing center is closed all the time and there is no place for visitors to check in. Information about the staff members is highly confidential and no documentation is issued about the practitioners' detention. In other words, when a practitioner is detained there for months or years, they are considered to have "vanished" from society.
Intense Brainwashing
After arriving at the brainwashing center, practitioners would be assigned to one of the four sections. The section chiefs used to be Li Zhiqiang, Tian Lihui, Yang Yongcheng, and Sun Wenhui. Tian had retired in October 2019. Section chief Sun not only actively suppressed practitioners in the brainwashing center, but also often took part in activities that defamed Falun Gong to the public. For example, in several events organized by Nansha District Political and Legal Affairs Committee (PLAC) and Liwan District PLAC, Sun attended as the keynote speaker to slander Falun Gong in front of the attendees, many of them young students.
Each section had four or five guards, who were police officers working at the brainwashing center until retirement. They directed the main brainwashing activities such as playing defamatory videos and talking with practitioners in attempts to force them to renounce their belief.
The police had helpers to carry out brainwashing activities. These helpers were former Falun Gong practitioners who had given up their belief under pressure and in turn assisted the police to target practitioners who remained firm in their faith. Two of the helpers were Wang Zhongcheng and Feng Lingping, who were paid employees and commuted through a shuttle provided by the brainwashing center.
The brainwashing center ordered all detained practitioners to write "Four Statements," namely, a guarantee statement promising to stop practicing Falun Gong, a repentance statement to show regret for having practiced Falun Gong, a denunciation statement to sever ties with Falun Gong, and a condemnation statement to criticize Falun Gong.
There was no pre-set detention term, which usually ran from at least three months to two years. Ms. Ding Manju, a practitioner in her 70s, for example, was sent there in April 2002. She went on hunger strikes several times to oppose the brainwashing. She was not released until late December 2003, after she was detained for 20 months.
Even after writing the "Four Statements," a practitioner still had to go through the process of "certification" before he or she could be released. For anyone who refused the brainwashing, there would be cursing, humiliation, and physical torture. Common torture methods included tying-like-a-ball, standing 180 degrees bending down, and sleep deprivation. When practitioners went on a hunger strike to protest, they would be tortured by brutal force-feeding to aggravate the pain.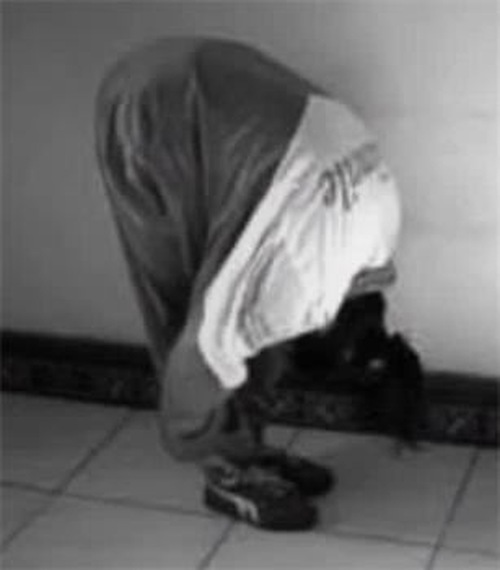 Torture illustration: 180 degrees bending down
About 1,000 practitioners have been held at the Guangzhou Brainwashing Center since 2001. Some of them developed mental disorders because of the mistreatment and many were in a life-threatening condition. Ms. Wang Jiafang, an instructor at Guangzhou University, was sent to the brainwashing center in April 2001 and she was in a life-threatening condition due to the torture. Her coworker Ms. Li Xiaojin died the second day after being taken to the Huangpu District Brainwashing Center due to intense abuse.
Ms. Liao Yuanmei from Hunan Province was injected with unknown drugs while being held in the brainwashing center. Her weight dropped from 57.5 kilos (127 lb.) to 35 kilos (77 lb.) as a result. Ms. Li Hongxia had a mental disorder as a result of the abuse. Mr. Feng Huang, an engineer from the Chinese Academy of Sciences, was in a life-threatening condition. Mr. He Zhiwei, manager from the Zhuhai Customs Clearance Company, was tied up for several days, all the while being verbally humiliated. Ms. Li Minwei from the First Affiliated Hospital Sun Yat-sen University had muscular atrophy in her left leg due to the torture, and she was unable to walk.
Ms. Liang Tingting, Deputy General Manager of Baonan Energy & Communication Company in Guangdong, was tied up like a ball with sleep deprivation for four days and four nights. The police also poured cold water on her in the winter. She lost half of her body weight as a result. It was not until she was in a life-threatening condition that she was released.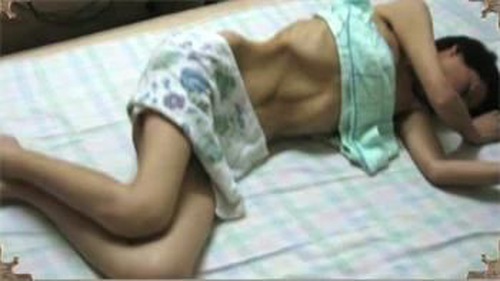 Ms. Liang Tingting, Deputy General Manager of Baonan Energy & Communication Company in Guangdong, was emaciated and in a life-threatening condition due to torture at Guangzhou Brainwashing Center.
Families and Lawyers Suing the Brainwashing Center
Illegal detention violates both the Chinese Constitution and the Criminal Law.
"Freedom of the person of citizens of the People's Republic of China is inviolable. No citizen may be arrested except with the approval or by decision of a people's procuratorate or by decision of a people's court, and arrests must be made by a public security organ," states Article 37 of the Constitution, "Unlawful detention or deprivation or restriction of citizens' freedom of the person by other means is prohibited, and unlawful search of the person of citizens is prohibited."
Article 238 of the Chinese Criminal Law states, "Whoever unlawfully detains another or deprives him of his freedom of the person by any other means is to be sentenced to not more than three years of fixed-term imprisonment, criminal detention, control, or deprivation of political rights. In circumstances where beating or humiliation are involved, a heavier punishment is to be given."
All staff members working in Guangzhou Brainwashing Center were police officers in Guangzhou Justice Bureau, an agency that supervised three notorious labor camps besides the Guangzhou Brainwashing Center.
Like other officers in the justice bureau, the police in the brainwashing center has not only illegally detained practitioners in the past 21 years, but have also mistreated them with various forms of abuse, including corporal punishment and sleep deprivation. They have committed the crime of illegal detention and torture.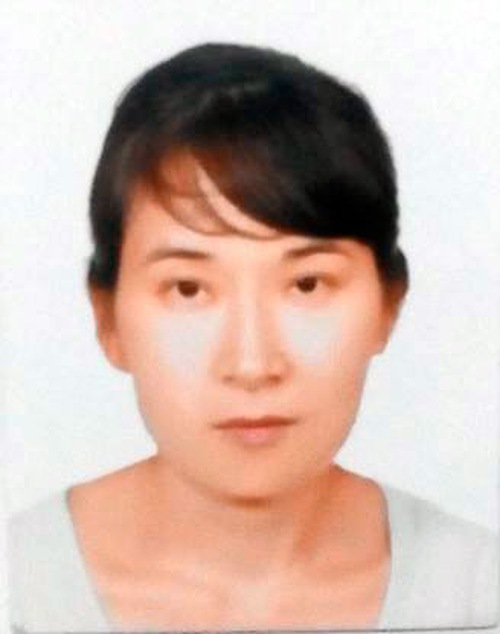 Ms. Lu Chunxia
Ms. Lu Chunxia, a practitioner from Baiyun District in Guangzhou, was arrested at her in-laws' place on July 29, 2016, and taken to the Guangzhou Brainwashing Center. Officers involved were Zhang Guangming and Li Liansheng from Huangshi Street Comprehensive Management Office. Because of refusing the brainwashing and insisting on practicing her faith, Ms. Lu was transferred to Shende Detention Center in March 2017, which saw her being prosecuted for her faith.
In February 2018, Shunde Court sentenced Ms. Lu to two years of imprisonment. The 8-month extralegal detention at Guangzhou Brainwashing Center, however, was not deducted from her prison term, and she ended up serving two full years.
Based on "Regulations on Open Government Information of the People's Republic of China" passed in 2007, Ms. Lu's attorney contacted Guangdong Province Government and Guangzhou City Government, requesting to disclose the legal basis of the Guangzhou Brainwashing Center. A lawsuit was also filed to Guangzhou Procuratorate and Guangdong Procuratorate against Huangshi Street Administration, Zhang Guangming, Li Liansheng, and Guangzhou Brainwashing Center. Both the Guangdong Government and Guangzhou Government replied that the request was beyond their responsibilities and referred the inquiry to Guangzhou Justice Bureau, which did not respond to the attorney's request.
Ms. Xie Yu
Ms. Xie Yu, 34, an employee of an insurance company in Guangzhou, was arrested in January 2017. After finishing the two-year prison term on January 25, 2019, however, she was directly sent to Guangzhou Brainwashing Center by Zhuguang Street Administration and Zhuguang police. She was not released until 8.5 months later and returned to her hometown in Hunan Province. Torture in the brainwashing center left her in poor health and with loose teeth. Her spine was also injured in the facility. Her family had submitted a lawsuit for the mistreatment she had suffered.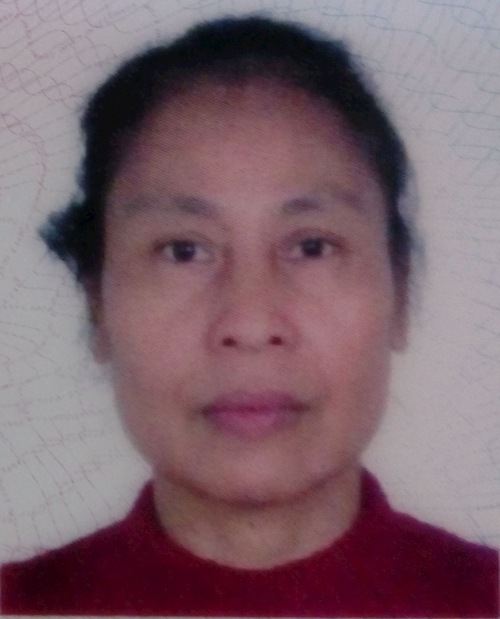 Ms. Yu Ping
Ms. Yu Ping, 57, was arrested by officers from Beijing Police Station in Yuexiu District, Guangzhou City on October 21, 2018, for carrying several copies of Falun Gong materials in her bag. After being taken to Guangzhou Brainwashing Center the following day, she was kept at Section 2.
Even after Ms. Yu was detained for over a month, her family still did not receive any notice of the detention, nor could they get in touch with Section 2 of the facility to send over some clothing. As a result, they filed a lawsuit with the Guangdong Justice Bureau, Guangzhou City Government, along with other agencies against the brainwashing center. Similar to the case of Ms. Lu, the family of Ms. Yu also requested to disclose information about the brainwashing center.
Personnel Involved
There were close to 40 staff members at the Guangzhou Brainwashing Center and all of them were employees of Guangzhou Justice Bureau. The director of the facility changed from time to time and it was always someone inside the justice bureau to be appointed for this position. The staff members have remained largely the same.
In the beginning, Pan Jinhua was the director, with Liu Zhixiong and He Yunyu as deputy directors. In addition, Li Xuezhen, Qiu Taobiao, Zhuang Daqiang, and Hua Shaoxia have been political director at different times. Lai Jianfeng was supervisor of the Educational Office at one point. Among these officials, Pan Jinhua and Liu Zhixiong had been working there for a long time until their retirement. Some officers were later transferred to other departments within the justice bureau, including He Yunyu, Li Xuezheng, Qiu Taobiao, Zhuang Daqiang, Hua Shaoxia, and Lai Jianfeng.
Zeng Bin was the director in 2016 and Jiang Weiqiang was the director in 2017. The current director is Wang Taihua, with Feng Hong as deputy director and Chen Jiansheng as Political Director. Managers include Li Zhiqiang, Tian Lihui, Yang Yongcheng, and Sun Wenhui. Front-line officers who interact with practitioners include Zhou Jing, Hong Ya, Yang Xiaohui, Chen Bijing, Liao Weidong, and Wen Yushu. Administrative officers include Wu Xuewen, Li Canzeng, Li Liangqing, and Tang Qinheng. Several other officials who had also actively participated in the persecution until they retired included Deng Jinzhen, Zhong Yiming, Deng Meiqing, Tian Lihui, Chen Sulian, and Liu Guozhuang.
Detailed information about the personnel is available in the Chinese version of this article.