Heilongjiang Man Repeatedly Harassed and Ordered to Renounce His Faith
Jan. 10, 2021 | By a Minghui correspondent in Heilongjiang Province, China
(Minghui.org) A 63-year-old Jiamusi City, Heilongjiang Province resident has been repeatedly harassed in the past two years and ordered to renounce his faith in Falun Gong, a spiritual and meditation discipline that has been persecuted by the Chinese communist regime since 1999.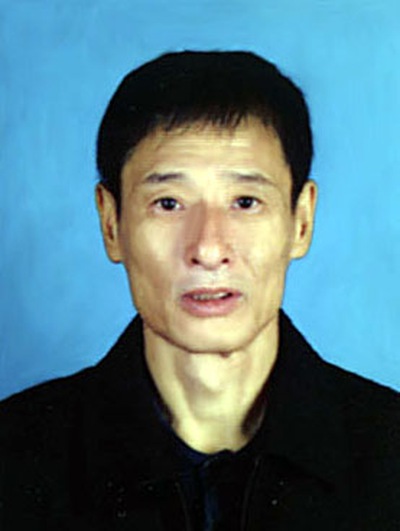 Mr. Jin Jie
Mr. Jin Jie, 63, took up Falun Gong in 2000. He strove to live by Falun Gong's principles of Truthfulness, Compassion, Forbearance and changed his formerly bad temper and many of his bad habits.
To let more people understand the facts about Falun Gong and not fall victim to the demonizing propaganda put out by the Chinese communist regime, Mr. Jin distributed materials about Falun Gong in his spare time, but was arrested in 2011 and given 1.5 years of forced labor. He was shackled to a metal chair, shocked with electric batons, shackled to the ground and force-fed while in custody. 
Since then, the police have placed Mr. Jin on a blacklist and have repeatedly harassed him. 
Harassment in 2018
In December 2018, police officer Li Qiang and two residential committee staff members came to Mr. Jin's home and ordered him to sign a prepared statement renouncing Falun Gong. Mr. Jin refused. 
Harassment and Detention in 2019
The police harassed Mr. Jin again on July 29, 2019. While asking whether he still practiced Falun Gong, the police searched around his home. Mr. Jin said to the police that it's impossible for him to give up his faith. Unable to stop the police from searching his home, he videotaped the officers. But the police snatched his cellphone and deleted the video.
Mr. Jin was then brought to the police station. He told the police that Falun Gong is good and he didn't violate any laws in practicing it. The police told him that they had investigated him and all of his neighbors said he is a good person. But they said that they were given a name list and quota by their supervisors and had no choice but to arrest him. 
Mr. Jin was taken to the detention center the next day. He discovered that the guards were dumping their leftover food, which had pork in it, and feeding it to the detainees, including him. As he is of Hui ethnicity and doesn't eat pork, Mr. Jin requested to have his meals prepared separately. The guards accused him of causing trouble. They beat him at night and shackled him to a bed for half an hour. For the next nine days of his detention, Mr. Jin was only given pickles over rice.
Harassment and Arrests in 2020
Two residential committee staff members went to Mr. Jin's home in July 2020 and again demanded that he sign a statement renouncing Falun Gong. After Mr. Jin refused to sign it, the staff members asked him to "give more thought to it" and left.
Three police officers came again on October 5, 2020. They ransacked his home and confiscated his cellphone, Falun Gong materials, and paintings, as well as 50 yuan worth of banknotes printed with information about Falun Gong. (Due to the strict information censorship in China, Falun Gong practitioners use creative ways to spread information about their faith, including printing information on banknotes.) 
Mr. Jin was brought to the police station and ordered to renounce Falun Gong. He again refused. The officers found his wife's number and attempted to order her to persuade him. It happened that his wife was out of town, so she called her brother and sister, who lived in Jiamusi, and asked them to go to the police station to persuade Mr. Jin. She also found an old friend of Mr. Jin's, who used to be the deputy director of a detention center, to persuade him. But Mr. Jin remained unmoved. 
Police officer Guan Zhuguo said to him, "As long you just nod your head, we can have them sign the statement for you. Then we will release you. Otherwise, you will be detained." Mr. Jin said that if the police persecuted him, he would expose them online.
The next day, the police brought Mr. Jin to the hospital for a physical checkup. When he refused to submit to an examination, several officers forcibly held his arm and had the nurse take a blood sample and measure his blood pressure. The right side of his chest still hurt several days later. After he passed the physical examination, the police held him for ten days at the Jiamusi City Detention Center.
Mr. Jin wasn't given enough food and was always hungry during his detention. It was very expensive for him to buy extra food – a 20-yuan lunch box only had some rice and two vegetable entrees.
About two months after he was released, on December 8, the police called his sister-in-law and asked her to sign the renouncing statement for him. She said to the officer, "If anyone can sign it, why don't you sign it yourself?"
The police then called Mr. Jin and ordered him to come to the police station. Mr. Jin went there and saw his sister-in-law. 
Jiu Jun, the head of the police station, said to him, "I know it's not possible for you to sign the renouncing statement. How about asking your sister-in-law to sign it? Do you agree?"
Mr. Jinn replied, "I can't lie about my faith. It's up to you whether you want to fake it." Then he left.
Related reports:
Firsthand Account: Mr. Jin Jie From Jiamusi City Recounts Torture at Suihua Forced Labor Camp
Mr. Jin Jie from Jiamusi City Sent to Suihua Forced Labor Camp
All articles, graphics, and content published on Minghui.org are copyrighted. Non-commercial reproduction is allowed but requires attribution with the article title and a link to the original article.
Category: Accounts of Persecution