Three Falun Gong Practitioners Arrested Again After Years of Persecution
Sept. 5, 2020 | By a Minghui correspondent in Jiangxi Province, China
(Minghui.org) Three women in Nanchang City, Jiangxi Province were arrested while they were reading the teachings of Falun Gong in an apartment on July 17, 2020. 
Falun Gong, also known as Falun Dafa, is a spiritual discipline and meditation practice that has been persecuted in China since July 1999. 
Ms. Liang Meihua, Ms. Xiong Quanmei, and Ms. Xie Chunmei are currently locked in the Nanchang City First Detention Center.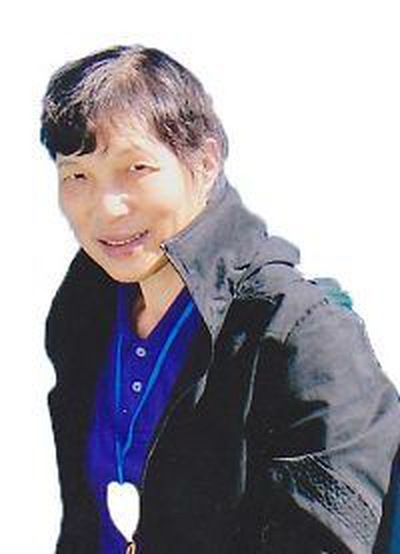 Ms. Liang Meihua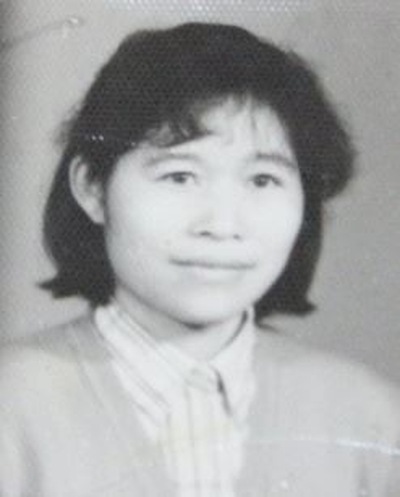 Ms. Xiong Quanmei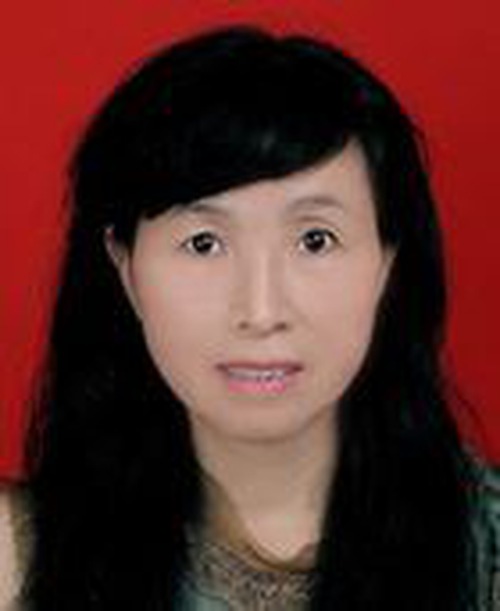 Ms. Xie Chunmei 
Prior to the most recent arrests in 2020, the three practitioners suffered numerous incarcerations, abuses and tortures in the past 21 years of the persecution. The following are their stories. 
Ms. Liang Meihua: Locked Up And Tortured for a Total of 12.5 Years 
Ms. Liang, 71 years old, was a director in a local department store before she retired. She suffered stomach pain, bronchitis, dizziness, and heart disease when she was younger. When her rheumatic arthritis took over, all her joints became swollen and deformed. No doctors she saw were able to help her until she discovered Falun Gong in 1996. 
Within one week of her practice of Falun Gong, her pains subsided and her health recovered a month after. She stopped all medicines and treatments and hasn't visited a hospital once since then. Her character improved and so did her relationships with family and neighbors. 
After the persecution started, her life was turned upside down because she refused to give up Falun Gong. In June 2001, she was put in a forced labor camp for a year. The following year, she was arrested and given 5 years in prison in July 2002. 
A few years after she was released, she was again arrested in June 2010 and sentenced to 3 years in prison. She was taken back into custody in November 2013, only a few months after her term expired, but was released soon on bail due to her health condition. 
She was arrested one more time and sentenced to 3.5 years in April 2016. After she was released in October 2019, her former employer arbitrarily suspended her pension. 
One of the CCP's tactics to punish the practitioners economically is to, besides the tremendous amount of fines, get them fired or their pensions revoked. 
While incarcerated, Ms. Liang was relentlessly tortured by force-feeding, long hours of intensive labor, standing for a long time, sleep deprivation, solitary confinement, brainwashing, beating, and verbal assault. Her eyesight deteriorated as a result of the physical abuses. She suffered severe lower body swelling, hypertension, and internal hemorrhaging. 
Her family was tormented because of her suffering and the persecution. The loss of her pension, the fines, and extortions almost bankrupted Ms. Liang. 
Ms. Xiong Quanmei: Five Arrests Lead to 3 Years of Forced Labor and 3 Years in Prison 
Ms. Xiong, 70, used to work in Laotongxing Winery in Jiangxi Province. She suffered from allergies, rheumatoid arthritis, dizziness, and hearing loss earlier in her life. Growing up in a broken family and having an unfortunate marriage, she held negative views toward life. The teachings of Falun Gong changed her when she became a practitioner in 1998. Healthy and optimistic she became. She strove to be a better person and her family relations improved. 
After the persecution began, Ms. Xiong decided to speak up for Falun Gong and tell others why the persecution was wrong. She was arrested 5 times and incarcerated for a total of 6 years. 
Ms. Xiong went to Beijing in September 1999 to protest the persecution. As a result, she was locked up in Gu'an Detention Center for 2 weeks. 
In 2000, she was arrested and detained in 27 North Road Detention Center and in 2001, in the Taohuazhou 2nd Detention Center following her other arrest. 
The police arrested her and put her in Jiangxi Province Women's Forced Labor Camp in June 2002 for 3 years. 
The police in Shangrao City arrested and locked her in Guangfeng County Detention Center in June 2014. 
In February 2015 the police in Zhangshu City arrested her and she was later sentenced to 3 years in prison. She was released in February 2018 after being tortured for 3 years, only to find that her former employer had revoked her pension. 
When incarcerated, Ms. Xiong was frequently beaten, starved, humiliated, hung up for a long time, handcuffed and shackled into an extremely painful position for a long time, not allowed to bathe, forced to do intensive work, and denied family visits. 
Her persecution put a tremendous amount of pressure on her family. Besides having to constantly worry about her safety, the authorities frequently harassed them. 
Ms. Xie Chunmei: Put in Forced Labor Camps Three Times 
Ms. Xie, 56 years old, used to work at the 20th Middle School in Nanchang City. Since little, she had anemia, vertigo, and stomach pain. After she gave birth, she was diagnosed with rheumatoid arthritis and insomnia. Her son frequently came down with cold and flu. The two saw almost every doctor in the city and nothing changed. Ms. Xie was bitter and exhausted. 
The summer of 1997 was a turning point for Ms. Xie after she took up Falun Gong. Her chronic headache, insomnia, and lower back pain soon disappeared. Being energetic and healthy, she looked much younger than her age. 
Refusing to renounce her faith, Ms. Xie went to Beijing in October 1999 to tell the central government officials that the persecution was wrong. She was arrested and interrogated in Huaihua County Detention Center for days. 
The police arrested her and put her in a forced labor camp for a year in October 2005. A year after she was released, the authorities put her in a forced labor camp again for 1.5 years in October 2007. 
Eight days after she was released in April 2009, the authorities arrested her again and gave her two more years in a forced labor camp. To avoid endless arrests and persecution, she left home in October 2012. The authorities found her and put her in a brainwashing center for 2 weeks in November 2014. The persecution continued as the authorities ransacked her home in September 2015 and had her fired from work. 
The three times she was in the forced labor camp, Ms. Xie was chained to immobile objects in a painful position, beaten, put in solitary confinement, forced to stand for a long time, left in the cold during wintertime, subjected to brainwashing, and forced to do hard labor. 
Her husband divorced her amidst the tension of the persecution. The loss of her job as a public servant and being constantly criticized and humiliated by people who didn't know the truth of the persecution took a toll on Ms. Xie's health.